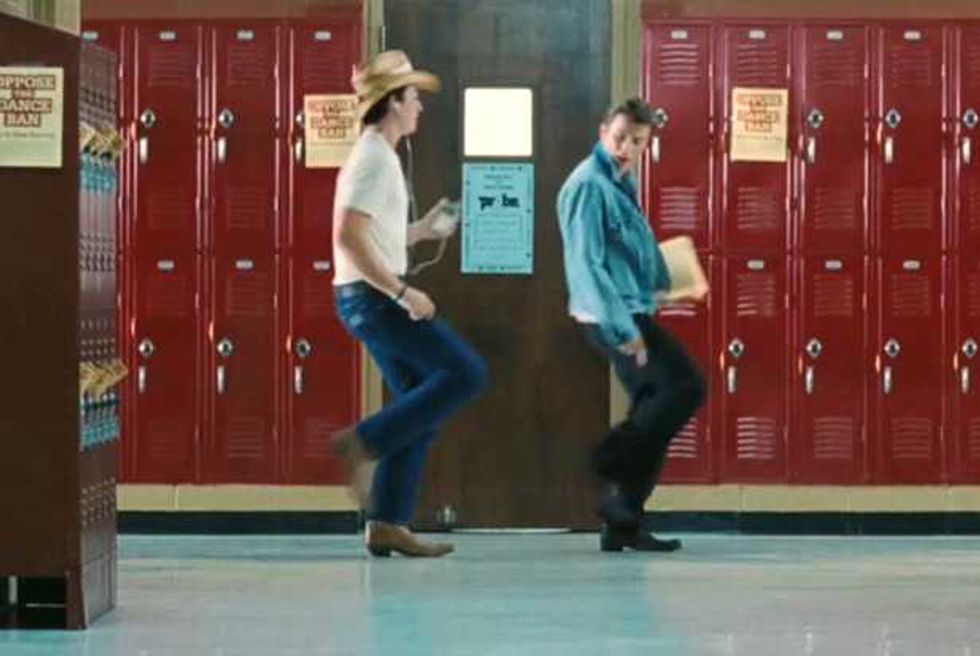 Upon watching the trailer for MTV's remake of the classic-by-some-definition-of-the-word 1984 Kevin Bacon flick Footloose, the obvious reaction is this: They expect us to buy that in 2011, some town would still think there was no more potentially destructive societal evil than dancing? But then when you think about it a little—did that premise make any more sense in 1984? Probably not, but it was a great excuse for a whole lot of Kenny Loggins, youthful indignation, Sarah Jessica Parker, and the greatest angry-dance scene in music video film history. We'll at least say this much—if anyone had to remake Footloose, we're glad it's MTV that's doing it.
So, the trailer. A couple of the most important questions are answered, namely that it looks like they're keeping the scenes where new Kevin Bacon teaches new Chris Penn how to dance, and where that cop scrapes new Kevin Bacon's chin with his own drivers' license for unintentionally talking back to him, easily the two best non-angry-dancing-related scenes in the whole movie. And perhaps just as importantly, it does seem like they've updated the movie's aggressively mediocre smash-hit title track for modern-day audiences, though whether "Let's Hear it for the Boy" or "Holding Out for a Hero" will be receiving similar treatments remains unclear. (Did you know there were six top 40 hits from Footloose? Six! That's one more than Purple Rain! There were only nine songs on the entire soundtrack!)
Sample the trailer below, and thank the lord we live in a time where young kids can dance awkwardly at high school semi-formals without fear of it going on their permanent record.