FILM
Fans think the character will be an angel.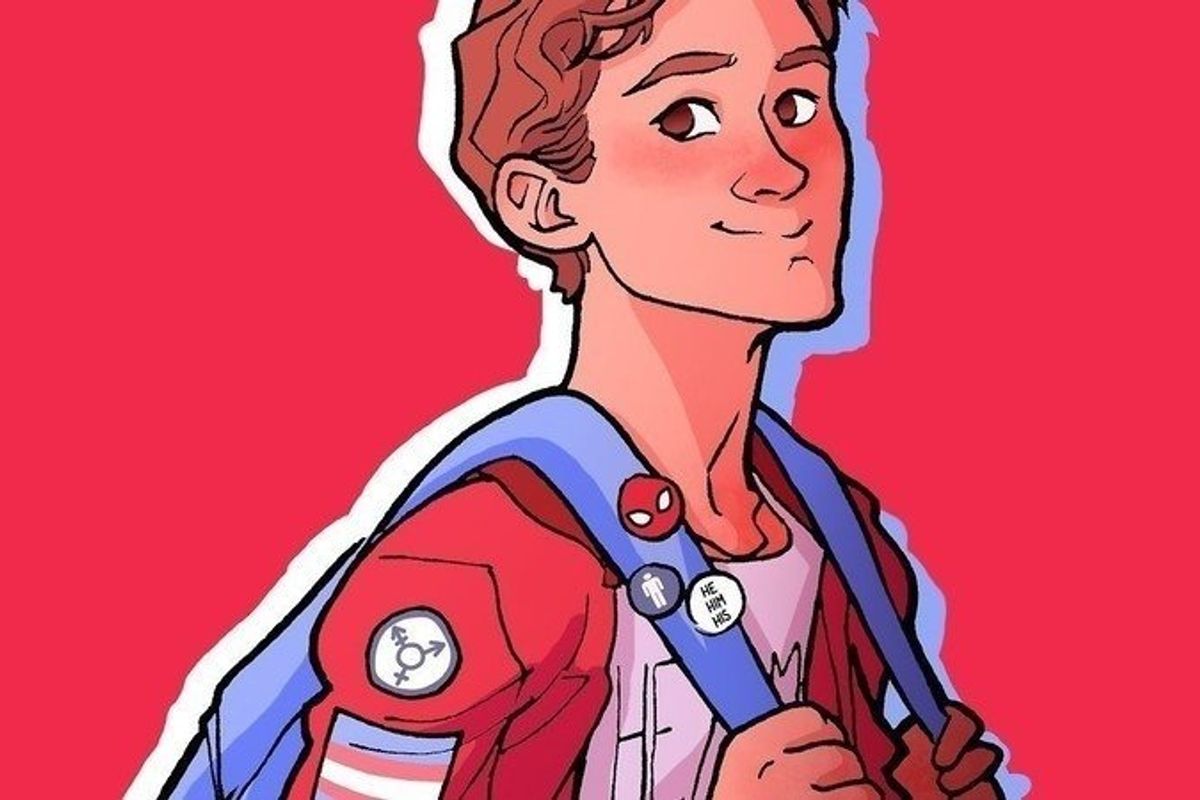 Here's some good news to start your new year off right: A trans superhero is coming to Marvel Cinematic Universe.
Kevin Feige confirmed the news in a Q&A at New York Film Academy. When asked if the studio would ever have a transgender character, the Marvel Studios president said, "Yes, absolutely. Yes," adding that a trans character is appearing "very soon, in a movie that we're shooting right now" and clarifying that more trans and LGBTQ+ characters would be making an appearance.
It seems that Feige and Marvel are finally understanding that representation matters—and pays. "You look at the success of 'Captain Marvel' and 'Black Panther.' We want the movies to reflect the audience and we want every member of our global audience to see themselves reflected on the screen," he said.
While it's unfortunate (although expected) that Marvel's decision to increase diversity in its casting is connected to whether or not these choices will make a profit, the decision to create a trans superhero is an important step in normalizing the trans identity.
Most likely, Marvel's trans character will appear in Thor: Love and Thunder, as last summer the film's cast list included a trans woman. Fans believe that the character will be the angel Sera, who "descends from a group of all-male angels but who has transitioned to a female identity," according to MSN.
Marvel's History of Transgender Representation
Regardless, Marvel's new trans characters won't technically be the franchise's first trans superhero. That honor belongs to Rebekah, a child transgender activist who was the subject of a recent Marvel documentary, which aired on Disney Plus as part of their Hero Project series. They turned Rebekah, a Christian and a transgender girl, into a hero named "Mightly Rebekah."
Marvel's Hero Project Clip: Mighty Rebekah www.youtube.com
Whoever plays Marvel's first big-screen trans character also won't be their first trans actor. In 2019's Spider-Man: Far From Home, trans actor Zach Barack played one of Peter Parker's friends, though his gender identity didn't feature into the plot.

In an interview, Barack emphasized the importance of trans representation onscreen. He explained that superhero movies, in particular, always "felt like [trans stories] because [they're] talking about identity." Superhero films, he explained, are "about separating what people know about you and what they don't. And I think that's something I kind of live with every day. And on top of that, I don't see a lot of trans-masculine people on television or trans men specifically, and getting to be part of that is beyond unreal."
What Is Your Origin Story? | Zach Barack | TEDxBoulder www.youtube.com
Ramping Up Representation: The Eternals and Representation Firsts
The MCU's first trans character is just the latest in a series of firsts for the company in terms of LGBTQ+ representation. The franchise will also feature its first gay character in the film The Eternals, which will star Richard Madden as Ikaris, "a levitating immortal with teleporting and vaporising powers and abundance of cosmic energy," who also happens to be in a committed and loving gay marriage.
Marvel's Eternals (2020) Teaser www.youtube.com
Among other upcoming firsts: The Eternals will also feature the MCU's first deaf character, and Marvel's first Asian-American star will feature in the film Shang-Chi and the Legend of the Ten Rings, set to debut in 2021.

The MCU character Valkyrie is apparently bisexual, according to actress Tessa Thompson, who stated, "In the canon, [Valkyrie] is bisexual. You see her with women and men, so that was my intention in playing her," she told Variety. "Obviously, at the forefront of most of these stories is not typically their romantic life. They have big stakes, like saving the world, so that tends to sort of trump." Even so, the film Thor: Ragnarok received some criticism for erasing Valkyrie's bisexuality.
In most superhero movies, in order to save the world, heroes have to learn to embrace their inner strength and the powers that make them special and exceptional. Maybe the parallels between trans narratives and superhero stories aren't exact—but they're certainly not mutually exclusive, and combining the two will likely only strengthen them both.
Let's hope that they continue this tradition and hire more diverse representation across all their teams, including their writing staff and managerial board. Marvel is incredibly influential in shaping ideas about masculinity, heroism, and cultural norms at large, and therefore their decision to question and challenge archetypal gender roles will likely ripple across culture in the way that no number of tweets or academic papers about transgender identities could.