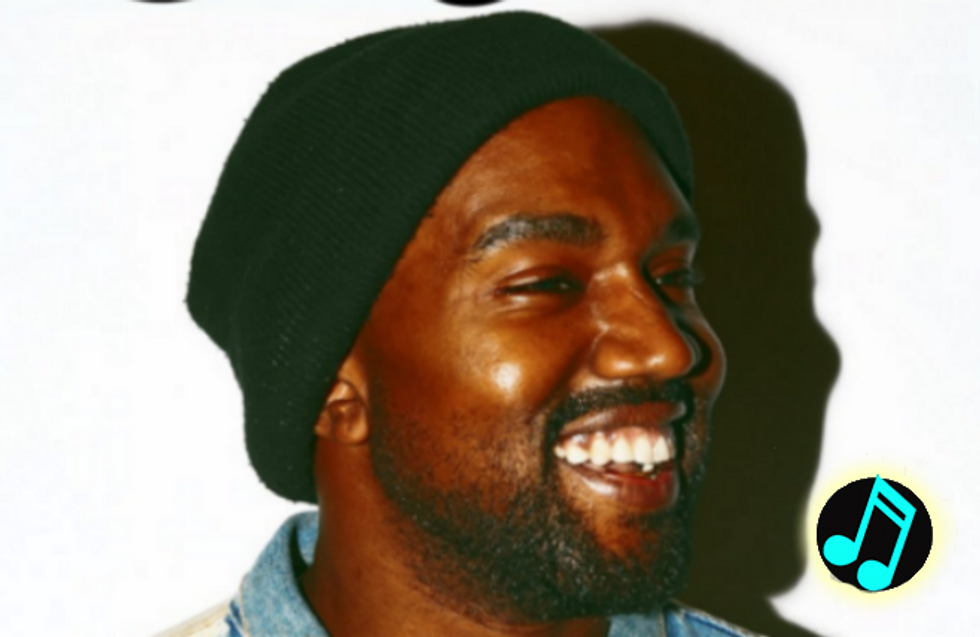 International superstar Kanye West has graced the covers of many magazines in his day. His visage has appeared on Vogue (with wife Kim Kardashian), Time, and GQ (on multiple occasions), and Rolling Stone. This week, Kanye once again made a cover for Rolling Stone.kanye west rolling stone
Like any self-respecting millennial, I follow Kanye's antics on the twitter. So when I saw yesterday (in a tweet from Kanye West himself, no less) that a photo of Kanye shot by Tyler the Creator was going to appear on the February 25, 2016 issue of Rolling Stone, I was pleased for Kanye.
Check out the Kanye West Rolling Stone cover:
ROLLING STONE SHOT BY TYLER THE CREATOR pic.twitter.com/lOMtOdOEel

— KANYE WEST (@kanyewest) February 3, 2016
Needless to say, people were excited (the post was retweeted 68,000 times). The magazine's cover begged the question: "Kanye: Does He Like Mustard?" But within an hour, Rolling Stone had posted a tweet in response to Ye:
While we love Kanye, and have many mustard-related questions for him, this is not an actual cover of Rolling Stone https://t.co/2c3ZWpaorN

— Rolling Stone (@RollingStone) February 4, 2016
Kanye, eager to start his own twitter feud after Kim's fracas earlier this week with Amber Rose, fired back:
I bet you this still becomes the cover though... Let's do another poll..... #trollingstone — KANYE WEST (@kanyewest) February 4, 2016
Even Kim had words for the magazine (was she too defensive?):
@RollingStone IT SHOULD BE... — Kim Kardashian West (@KimKardashian) February 4, 2016
Kanye, who wields supreme executive publishing power over Rolling Stone's cover, then polled his twitter following to ask if his cover should be an actual cover for the magazine (I don't know why he didn't just ask his editorial staff). Currently, the poll is 58% in favor of Kanye on the cover (I voted yes).
Billboard was one of the first to report the Kanye West Rolling Stone cover story, with the headline "Kanye West Posts Fake 'Rolling Stone' Cover..."
Kanye took offense to Billboard's wording—though the cover was unauthorized, his artistry made it a "real" cover (I'm still pretty sure that's not a real cover for Rolling Stone, even if it is a real, tangible thing, Ye):
Aye Billboard you could use the term "unauthorized" but never refer to anything that me and Tyler do as fake out of respect to musicians…

— KANYE WEST (@kanyewest) February 4, 2016
And what about respect to other artists, Mr. West? What about the actors, the painters, the graphic designers? ...That's a rant for a different post. The point is, it's been a big week for the West-Kardashian family on twitter, and (even if he had to make it himself) Kanye West made the cover of Rolling Stone. 
Submit your best photoshopped Kanye covers to @popdust on twitter!