CULTURE
The 7 Craziest Things That Have Happened Since Trump Was Elected
It's Been Three Years Since Election Night, And It's Time Look Back on the Chaos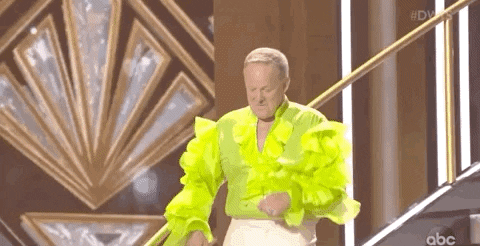 ABC
Three years ago today, The New York Times was still proudly proclaiming the near-certainty that Hillary Clinton would be our president, and we all pretty much assumed they were right.
But if you were Biff Tannen in Back to the Future 2 (which President Trump absolutely is), travelling back in time with your future-knowledge, you could have made some good money betting on the election upset.
BTTF2: Old Biff Gives The Grays Sports Almanac to His 1955 Alter Egowww.youtube.com
In the UK, where it's legal to bet on these things, gamblers made millions by betting on Trump's victory. Still though, Trump's win is hardly the most surprising thing that's happened in the last three years. If you really wanted to get out there with your gambling, you could make some serious cash predicting stuff like…

He's Going to Give Omarosa a Job at the White House
Remember Omarosa Manigault? Back in 2016 the name might have rung a bell. She was the devious villain who lost the first season of The Apprentice and went on to have a successful career as "that awful woman from The Apprentice." Who better to work in the White House? After all, she recognized the importance of the office of the presidency as "the ultimate revenge", so… Actually, her addition to Trump's transition team in December of 2016 was pretty predictable. The only thing more predictable was the fact that she would eventually stab Trump in the back. The fact that she had to be physically dragged out of the White House is a nice bonus though.
He's Going to Compare "Button" Sizes with Kim Jung-Un
Speaking of Trump's weird penis, you know what a dick-measuring contest could be a fun metaphor for? A series of reciprocated threats between two men comparing terrifying nuclear arsenals. What fun. You could definitely make some money predicting something so stupid, but what's really impressive is predicting that these two star-crossed madmen will then fall in love.
He's Going to Create a Sci-Fi Military Branch Called Space Force
Space Force? Okay, at this point your predictions are just lining up with what a ten-year-old would do with the presidency…which is actually a pretty good model for anticipating his behavior. Unfortunately, Space Force is not going to involve kickass, Starship Trooper space marines, but the ridiculous name alone is pretty great. What could be more childish than that? Other than…
He's Going to Look Directly at a Solar Eclipse
Do you remember being warned about solar eclipses as a child? It's like the number two thing about eclipses. Number one, the moon blocks the sun. Number two, don't look at it! Surely, no adult would be so stupid, right? In his ongoing effort to be a caricature of ignorant defiance, Trump ignored this warning and looked directly at the sun during the 2017 solar eclipse.
Now just remember this list when you hop in your time machine, and you should be all set. If you want, you could also cash in on some of the more predictable stuff, like appointing an "alleged" sex criminal to the supreme court and putting kids in concentration camps, but obviously the real money is in Space Force.