CULTURE
The Struggle is Real, and He Gets That.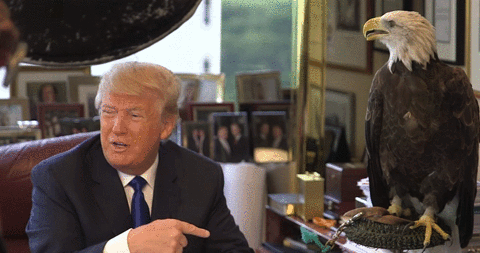 What do the victims of lynch mobs, witch trials, and the holocaust all have in common? Wealthy white men identify with their struggles.
Donald Trump, comparing his treatment in the impeachment inquiry to a lynching, is just the latest in a long line of wealthy white men who recognize a commonality between the people who've been horribly mistreated by the dominant culture and the people who are at the center of the dominant culture. There's nothing like a centuries-long legacy of brutally clinging to power to suddenly transform you into an underdog when people start to challenge your natural role at the top of the social hierarchy.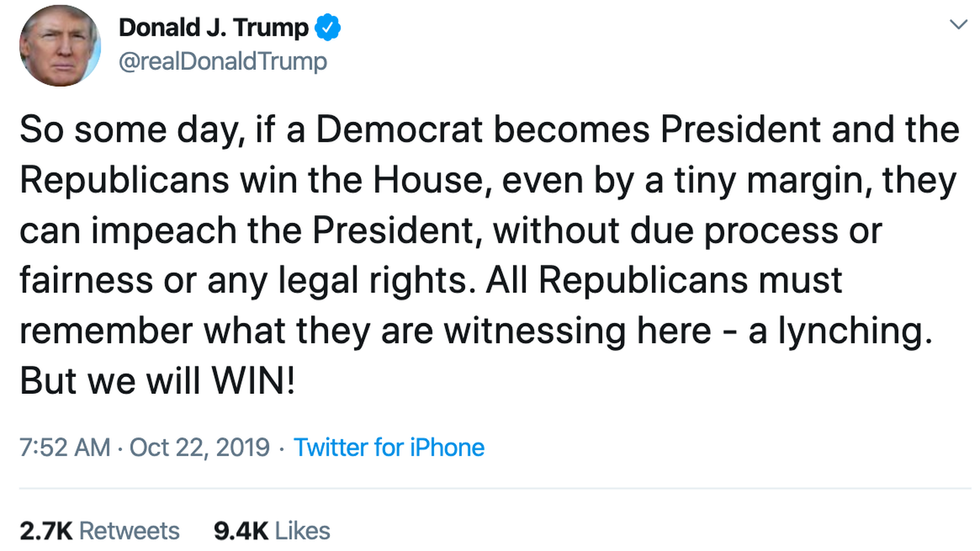 Twitter
That's what makes this such a terrifying time to be a rich white guy. Cultural activists want to amplify the accusations of women you (allegedly) assaulted, minority groups want to reform the police forces that solely protect your interests, and political candidates want to take the wealth that you justly harvested from crops of underpaid workers. As wealthy white men are eager to tell you, we live in a culture that is cruelly victimizing wealthy white men.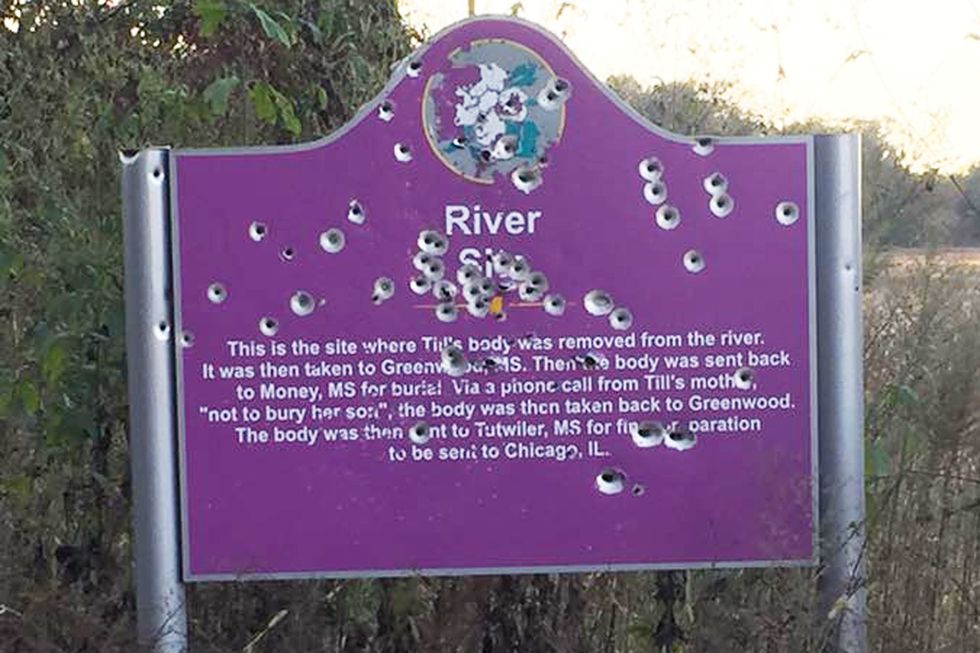 Donald Trump gets that. Who can better relate to the experience of Emmett Till than the man whose
key demo vandalized Emmett Till's memorial
to the point that it had to be
replaced with a bulletproof version
? Who could possibly understand the struggle of the black Americans, and the
historic horror of lynching
, better than the man who wanted to
close down the National Museum of African American History and Culture for a private tour on MLK Jr. Day
—and who couldn't be shown anything "difficult" there, because he was in a bad mood? Why should he have to
see
the cruelty that marginalized people dealt with in the past, when he and wealthy white men like him are
living
it right now. Can you imagine being
Jordan Peterson
, having to deal with a lot of people saying mean things to him on Twitter just because he has built his career on
the refusal to acknowledge the existence of trans people
? He no longer feels safe to even post his own tweets! Is there any clearer example of erasure? I literally can't think of one. Doesn't he deserve some sort of space where he can speak his mind without being bullied by those with less power and cultural status? A space that's safe, if you will? He is a unique and fragile individual, as precious as those little things that snow is made of (what are those called again?). We have to protect him!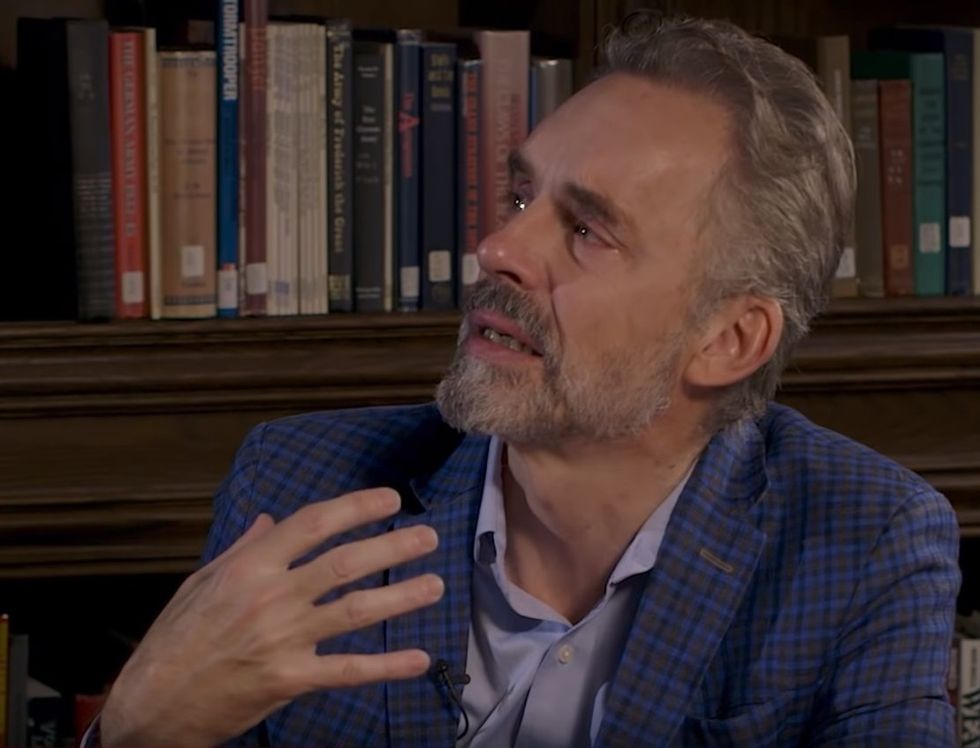 And you have to feel bad for Brett Kavanaugh, who had his life so destroyed by multiple, corroborated accusations of sexual misconduct that he's been forced to serve on the Supreme Court and continue coaching his daughter's basketball team. Meanwhile, his most notable accuser has the luxury of remaining in hiding and no longer teaching more than a year after she recounted her deepest trauma in the most public venue imaginable. Remember how nice the Republican senators were about her testimony, just before they voted for the man who assaulted her?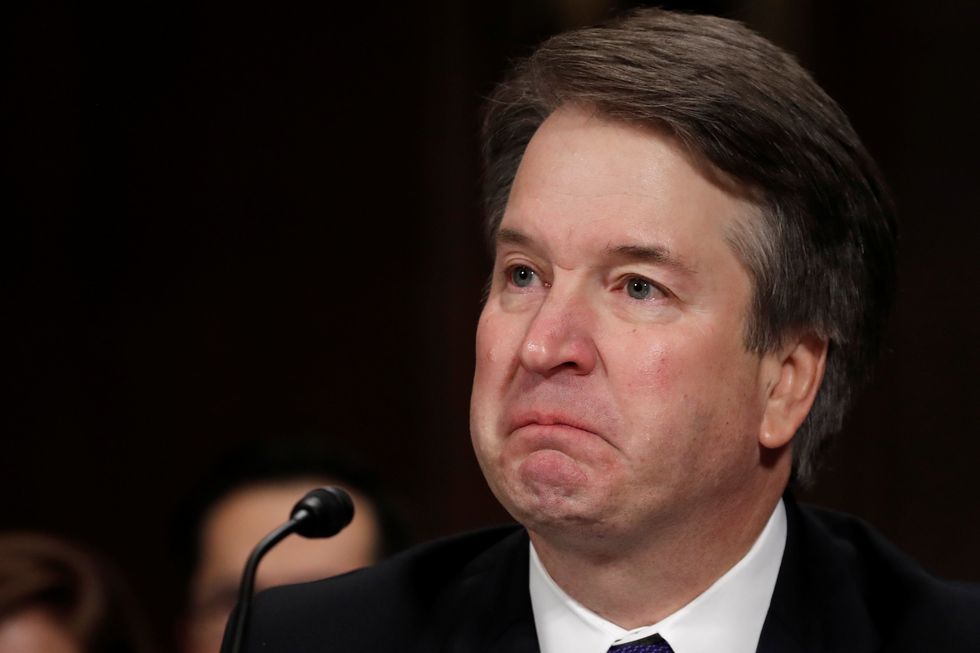 REUTERS
And consider the lot of Tom Perkins, the tech billionaire who sounded the alarm on how bad things were getting for rich white guys all the way back in 2014, comparing his experience to that of Jews in Nazi Germany. Poor guy (not literally poor, obviously, that would be gross). And Trump's climate adviser, William Happer, who has made a lucrative career advocating for fossil fuel companies, made a similar observation about the demonization of carbon dioxide, yet we continue to give Greta Thunberg a platform to spread her carbon hate, with only death threats and constant harassment to put her in her place. Won't someone please think of the oil executives?!

Truly, unlike every other instance in recorded history, in the modern day it's the wealthy and powerful white men who are on the receiving end of oppression. The struggle is real.