Top Stories
What is Trump making up for with those long ties?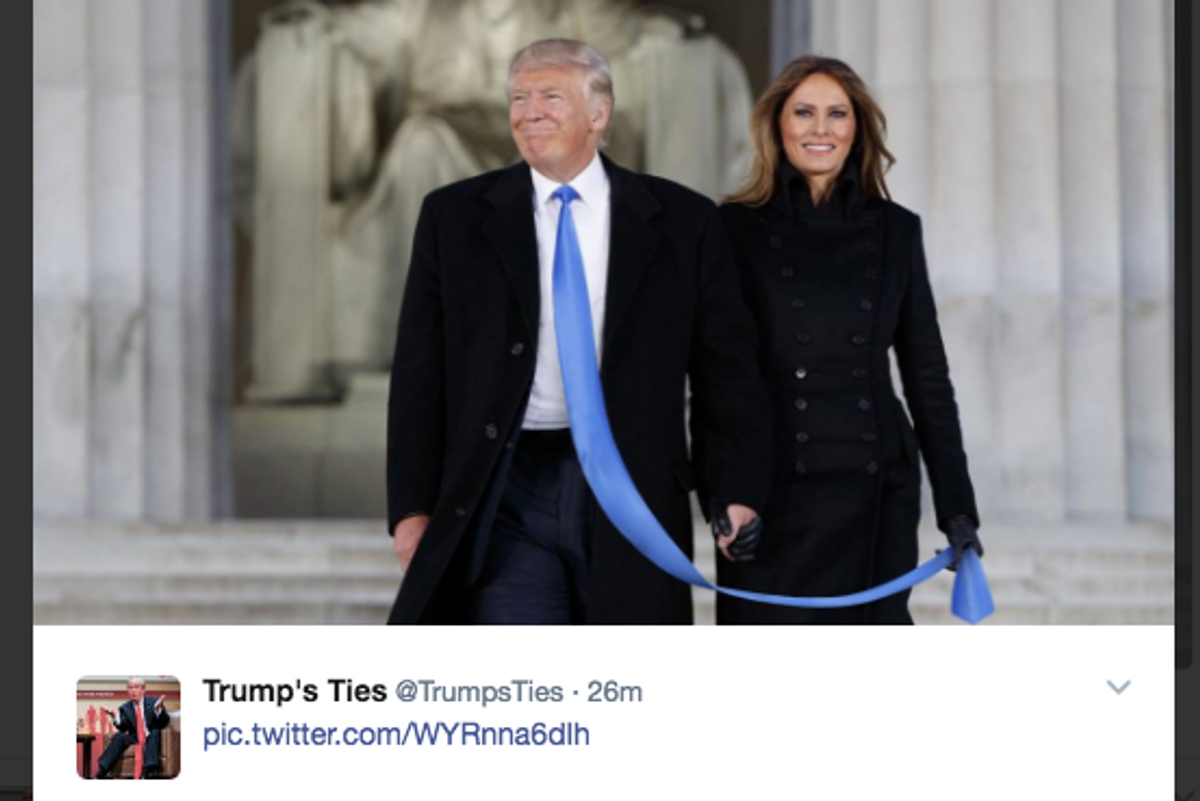 Are those ties even real?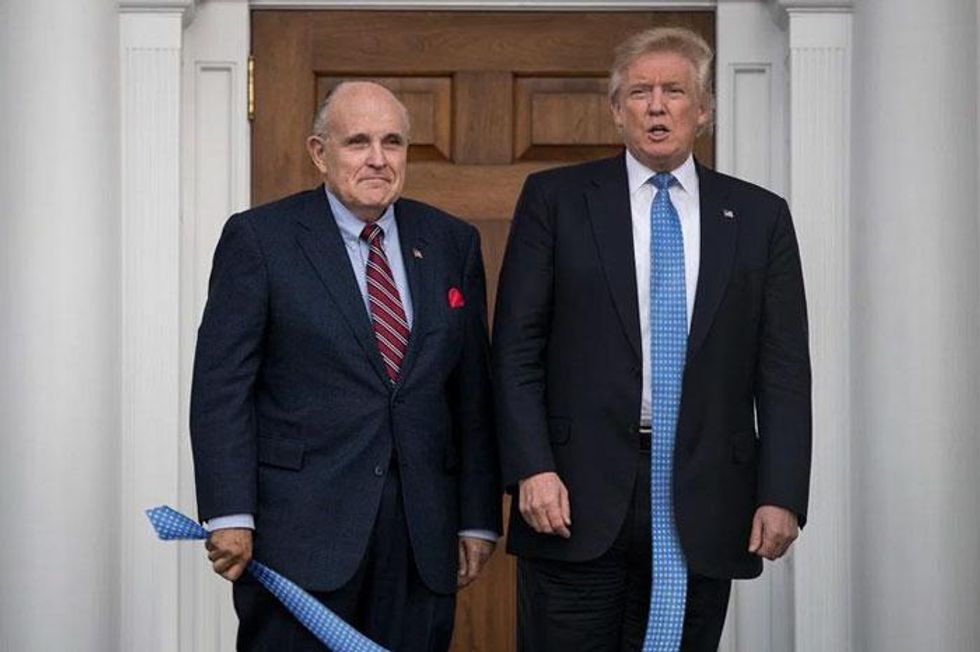 Bored Panda
Donald Trump owns some ties. Many, many ties. An immense collection of ties. And certainly not his alleged ties to Russia. We're talking about his lush selection of extra-length neck ties that you can find on Twitter via @TrumpsTies!
Watch this video on The Scene.
Trump has been the target of various amusing Photoshop campaigns in the past, from having his face superimposed on the Queen of England to having his entire body reduced to the size of a child, but this latest idea, with the ties, is one of the strangest - and one of the funniest - we've seen so far. I couldn't even pick my favorite! Check out the selection of ties he has with different celebrities.

If I were the POTUS, how would I respond? I would start putting out my own photoshop memes poking fun at myself. Donald Trump is consistently getting upset by those poking fun at him. His supporters also take personal offense to these obviously light-hearted jokes at the President's expense. Hasn't every president that has served this country been the butt of everyone's joke. Much like the Alec Baldwin skits on Saturday Night Live, it gives everyone some relief that our future is not totally screwed. Great job with Photoshop! I actually believe he has those ties in his closet.
President-elect Donald Trump (Alec Baldwin) holds his first press conference since getting elected.
Get more SNL: http://www.nbc.com/saturday-night-live
Full Episodes: http://www.nbc.com/saturday-night-liv...