Frontpage Popular News
Californian homes & businesses continue to burn, with no end in sight. 150 people missing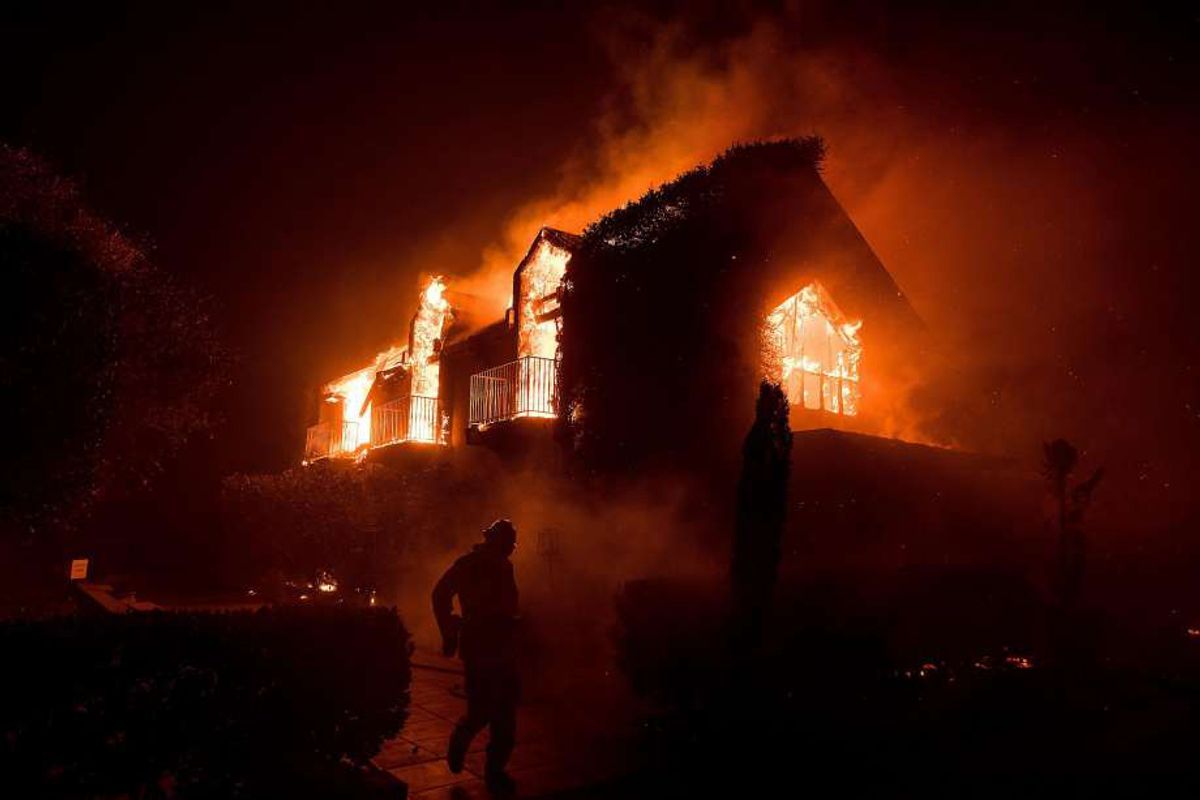 Signorello Winery on the Silverado Trail
Governor Jerry Brown declares a state of emergency, as the fires of destruction wreak havoc on the much-loved landscape.
Fourteen large wildfires burn across wine country uprooting an estimated 20,000 residents and consumed 107,000 acres by Monday afternoon. The fires have ignited since Sunday night, Cal Fire Director Ken Pimlott said at a news conference. The fires have destroyed more than 1,500 homes and businesses.
The most massive fires are burning in the Napa wine country. Evacuation is the first concern on fire officials' minds as the fires move rapidly toward residential neighborhoods. Two hospitals in Santa Rosa were already evacuated. Napa, Sonoma and Yuba Counties have been hit the hardest.
"We need every resident to heed evacuation warnings and orders and move out quickly," Pimlott said. Fire officials pooling efforts to combat the blaze, which unfortunately, show no end in sight. High winds and dry climate are another element that are working against the fire fighters.
At least one person is dead and more suffer serious burns. Other fatalities are expected, but it is hard to determine as the fires continue to burn. More than 100 people were treated for burns and smoke inhalation. Napa County Fire Chief Barry Biermann said, "As of right now, with these conditions, we can't get in front of this fire and do anything about the forward progress," he said, adding that resources from across California were to begin arriving in the area later Monday. The National Guard has sent 3 medical evacuation helicopters, 6 firefighting helicopters and 100 military police personnel to assist local law enforcement.
"These fires have destroyed structures and continue to threaten thousands of homes, necessitating the evacuation of thousands of residents," said Governor Jerry Brown. "These fires have damaged and continue to threaten critical infrastructure and have forced the closure of major highways and local roads."
"Fires continue today. We have a red sun, very eerie," one resident reports. "We have friends who lost their winery and their grapes. Sad day for Napa Valley."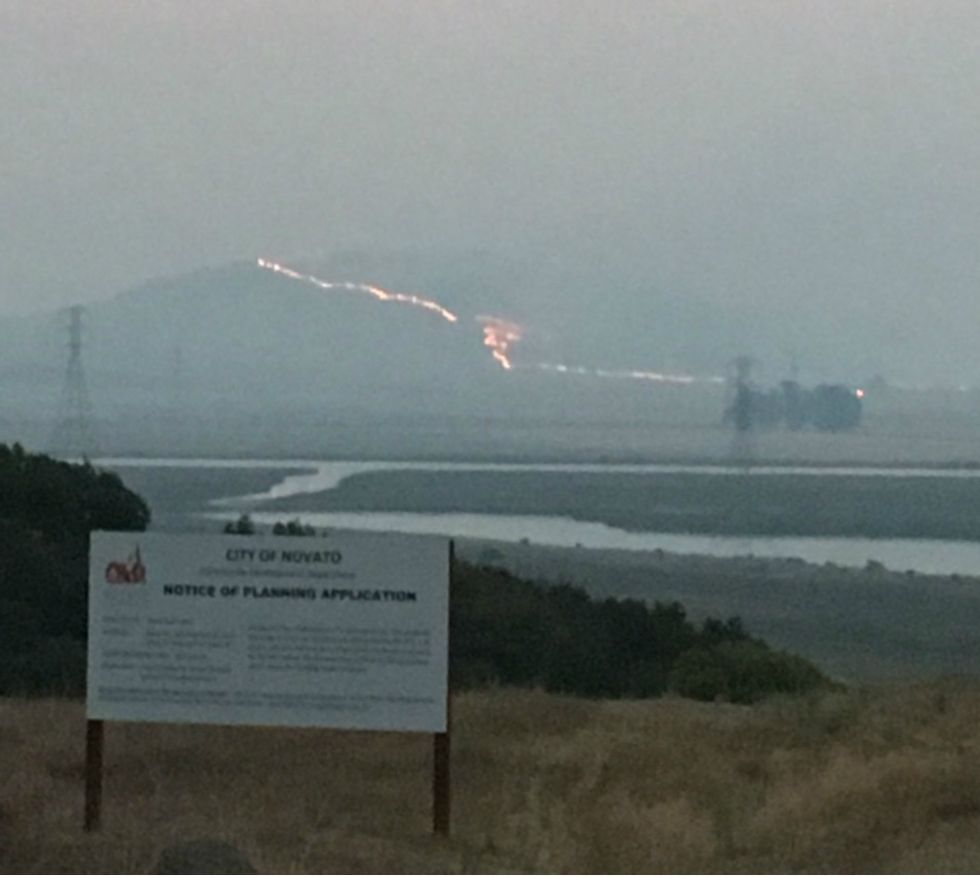 Taken from home before evacuating, looking toward Sears Point in Sonoma County, CA
The Tubbs Fire between Santa Rosa and Calistoga alone grew from 200 acres to 20,000 acres by Monday morning, CalFire Battalion Chief Jonathan Cox according to KTVU. "This fire is explosive," he said
In Santa Rosa, Ron Dodds, who told KTVU he was helping his uncle evacuate said people were running red lights, and "there is chaos ensuing."
"It's a scary time," said Dodds. "It looks like Armageddon."
[rebelmouse-proxy-image https://media.rbl.ms/image?u=%2Fwp-content%2Fuploads%2F2017%2F10%2Fnapa-fire-041.jpg%3Fw%3D620&ho=http%3A%2F%2Fwww.mercurynews.com&s=908&h=c2d059567a007b359b6af713e22f35de7b423e36a1d69c635215a75389494348&size=980x&c=4045203721 image-library="0" caption="The smell of smoke... The Mercury News" pin_description="" crop_info="%7B%22image%22%3A%20%22https%3A//media.rbl.ms/image%3Fu%3D%252Fwp-content%252Fuploads%252F2017%252F10%252Fnapa-fire-041.jpg%253Fw%253D620%26ho%3Dhttp%253A%252F%252Fwww.mercurynews.com%26s%3D908%26h%3Dc2d059567a007b359b6af713e22f35de7b423e36a1d69c635215a75389494348%26size%3D980x%26c%3D4045203721%22%7D" expand=1 photo_credit=""]The smell of smoke... The Mercury News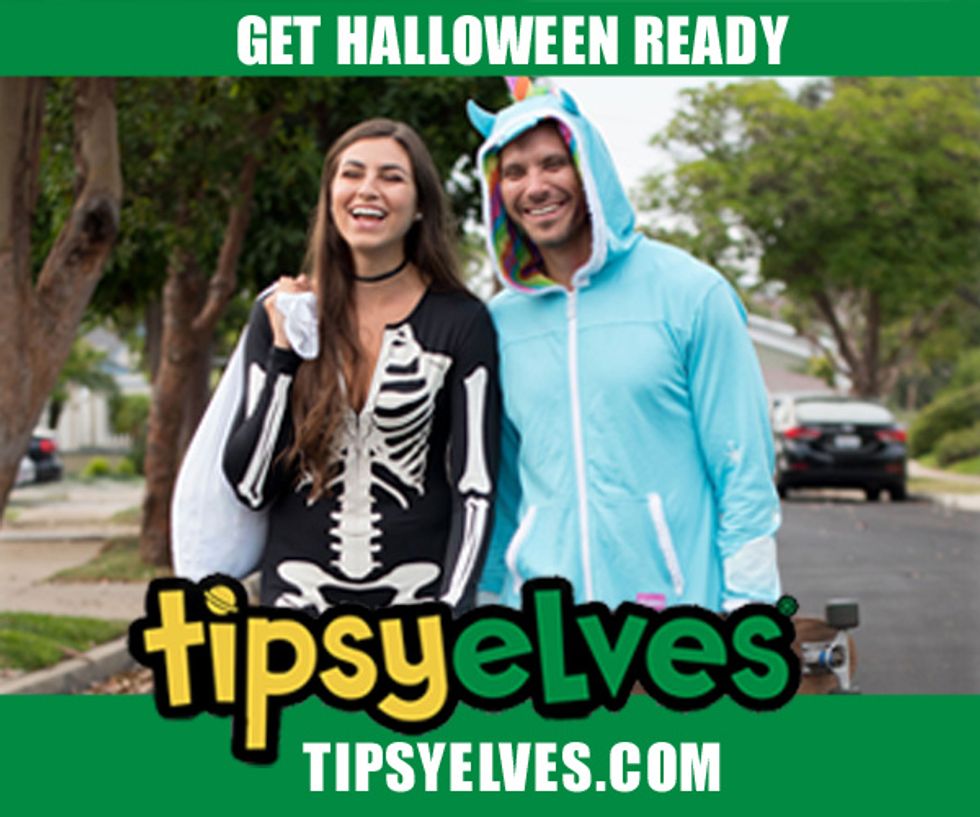 Get Ready for Halloween!! Find Your Costumes at TIPSY ELVES!