WHAT'S TRENDING
Here are seven classic Maroon 5 songs to get you ready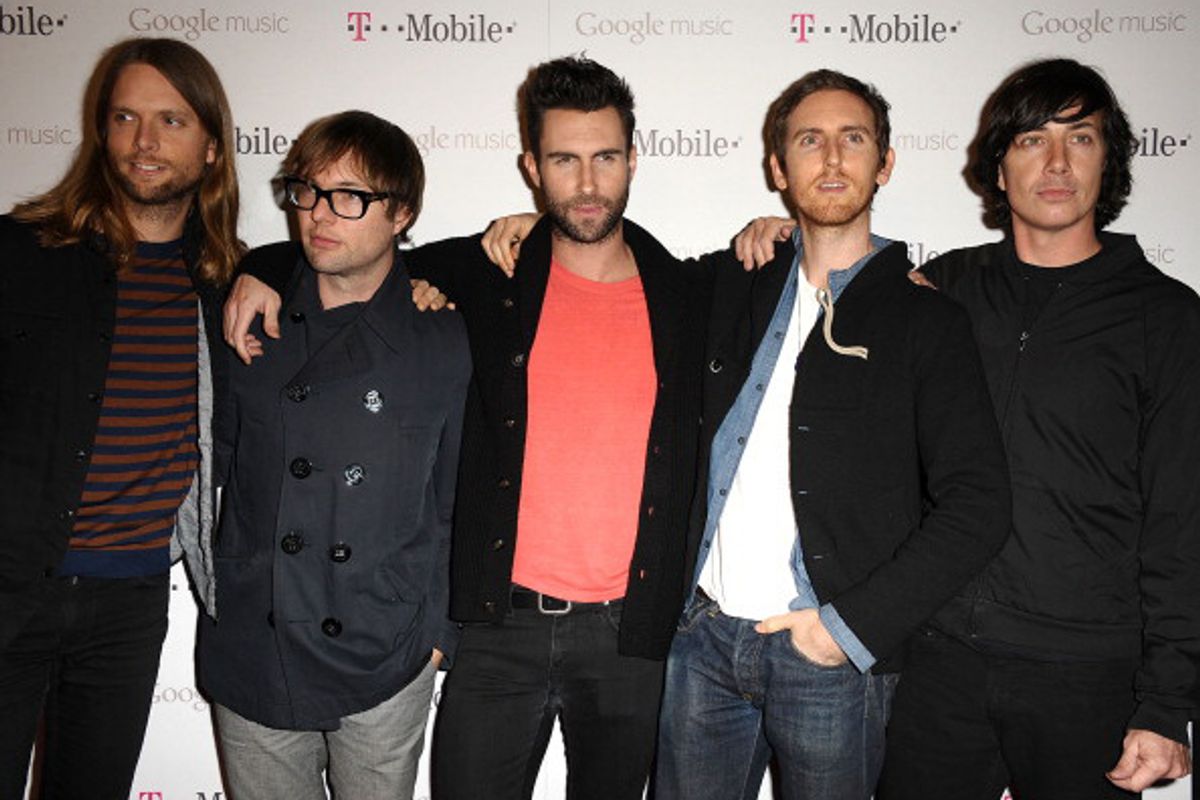 Getty Images
At 7am this morning, Maroon 5 announced their upcoming 2018 tour "Red Pill Blues" on Twitter — named after their sixth studio album set to release on Nov. 3. Julia Michaels is set to join Adam Levine and the gang on the tour, most likely to join in on the track "Help Me Out."
#REDPILLBLUESTOUR is here. Going on the road all next year with @imJMichaels. Tix on-sale Nov 4th. All dates on… https://t.co/dVrfAqhf9u

— Maroon 5 (@Maroon 5) 1509015676.0
Tickets go on sale Nov. 4 at 10 a.m. on Ticketmaster — so don't spend all your money on the album. However, if you're an American Express Card member, you'll be able to buy your tickets Oct.30 at 12 p.m. See when they're coming to your town.

If you're not an avid listener, grew out of the band or have never even heard of them, here are seven classic Maroon 5 songs to refresh your memory and take you back to pop in the early 2000s.
7. Daylight (2012)
"Daylight" is one of the sweeter, sadder songs from Maroon 5 — Levine sings about how he'll have to leave his love in the morning for some unknown reason. The whole song is so longingly beautiful and very reminiscent of Romeo and Juliet — another example of two lovers who had to part in the morning.

6. Sunday Morning (2002)
Proof that Maroon 5 has always been a romantic — "Sunday Morning" refers to Levine's relationship with a woman that he was comfortable in both good and bad times. Just another sweet, feel-good mid-tempo bop from "Songs About Jane."

5. Payphone (2012)
Featuring Wiz Khalifa, this track doesn't have such a happy ending. Levine sings about an ended relationship and all the time he invested in this woman — now, he's empty and heartbroken with nowhere to go.

4. Stereo Hearts (2011)
Even though "Stereo Hearts" technically by Gym Class Heroes, Levine plays a big part in the track. The two artists sang and rapped about how they wanted to be like music for their partners — there when you need them and comforting to her heart.

3. Moves like Jagger (2010)
Adam Levine and Christina Aguilera teamed up for this fun, upbeat track — probably to promote their singing competition "The Voice." The song is about just having fun and dancing, with a bit of sexual undertone to it.

2. This Love (2002)
Yet another track about hopeless love from "Songs About Jane," "This Love" describes Levine's permanent break from his girlfriend that he keeps going back to. The song is also very erotic and the main reason that Levine always goes back seems to be for the sex.

1. She Will Be Loved (2002)
This was my favorite Maroon 5 song back in the day — "She Will Be Loved" is about how Levine would do anything for this one woman. Keep his distance, comfort her, listen to her — whatever she desires.

Now that you're all refreshed on the pop legacy of Maroon 5, you can decide for yourself after the "Red Pill Blues" release whether or not you want to see them in tour. I, for one, will try to cop some tickets just for the nostalgia factor!