Frontpage Popular News
Swoon over the sensitive "Blade Runner 2049" actor as he gushes about his dog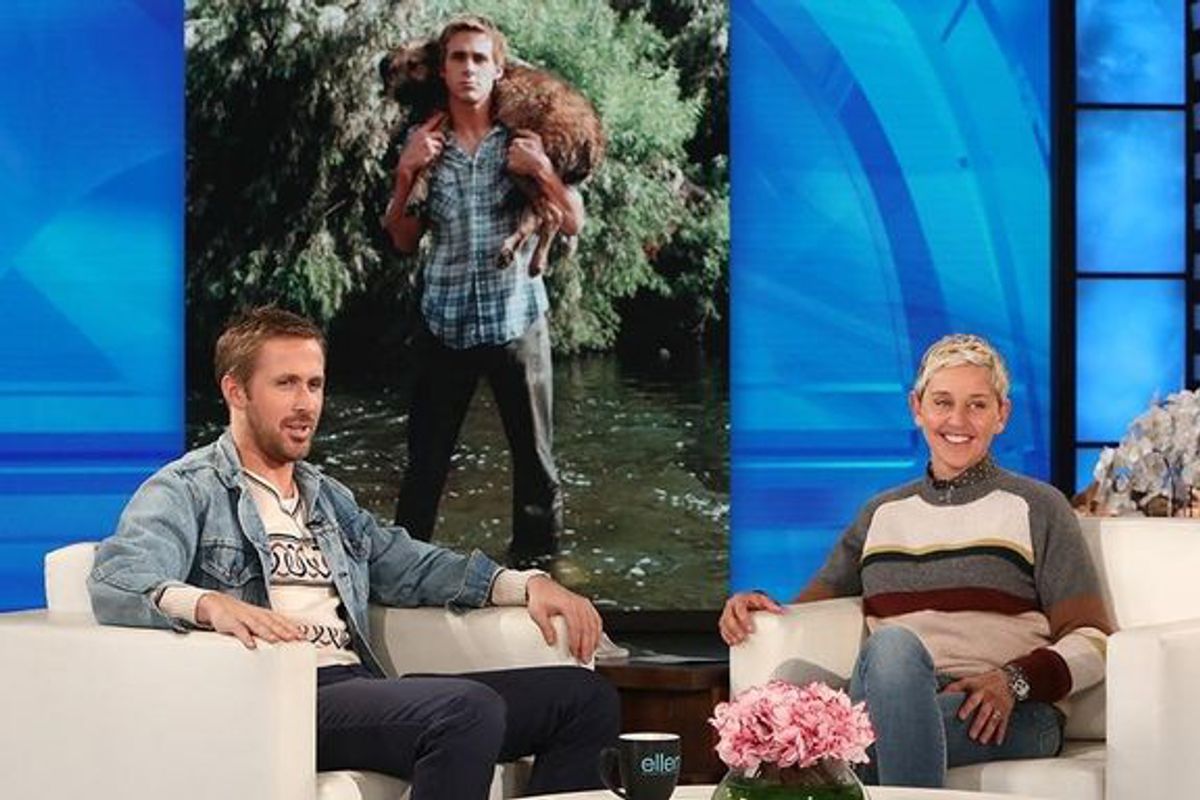 Ellen Tube
As if you needed another reason to love Ryan Gosling.
On Friday's "The Ellen DeGeneres Show," Ryan Gosling appeared to promote his new "Blade Runner 2049" movie — but also to pay tribute to his late dog, George.
Gosling revealed that George had died in December 2016 and that he feels weird calling him a dog. "There was something about George where I think he felt like being a dog was beneath him. He would not do tricks. If you wanted him even to sit down, you had to convince him it was in his best interest."

Perhaps that was true — later on Gosling recalled a moment when George climbed up onto a restaurant seat because he had had enough of the ground. "He got up onto their seat and sat down at the table like a gentleman and looked around the table like, 'Yeah, that's right.'"
Gosling even joked around, comparing George to an aging rockstar. "He was sorta skinny-fat and he had big hair and, you know, no teeth, open sores, but still sexy."

It's not the first time Gosling's spoken about his dog — in a 2013 interview with The Independent, he raved that George was "the great love of [his] life" and that he fills out special paperwork to take him everywhere.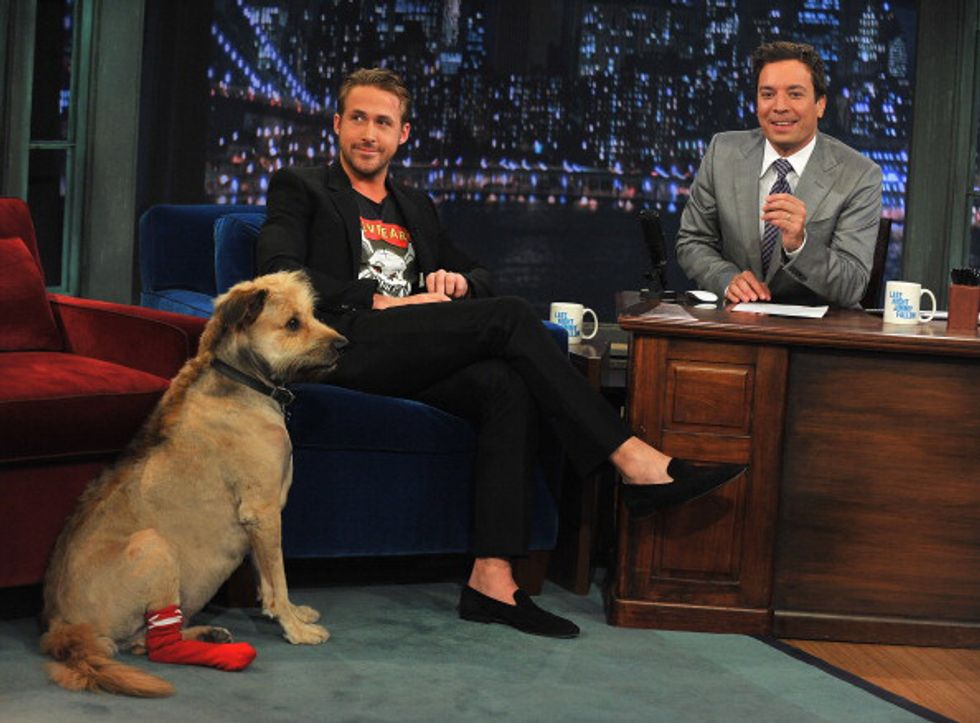 Ryan Gosling Visits 'Late Night With Jimmy Fallon' with his dog GeorgeGetty Images
Even back in 2011, Gosling brought George on "Late Night with Jimmy Fallon" while promoting his film "Crazy, Stupid, Love." As a mixed breed with a full body mohawk, he certainly made Gosling look cooler.
Even though Gosling revealed that he may find a new pet, George will never be forgotten — he lives on in the dog tags around his owner's neck. And if that doesn't melt your heart, I don't know what will.
---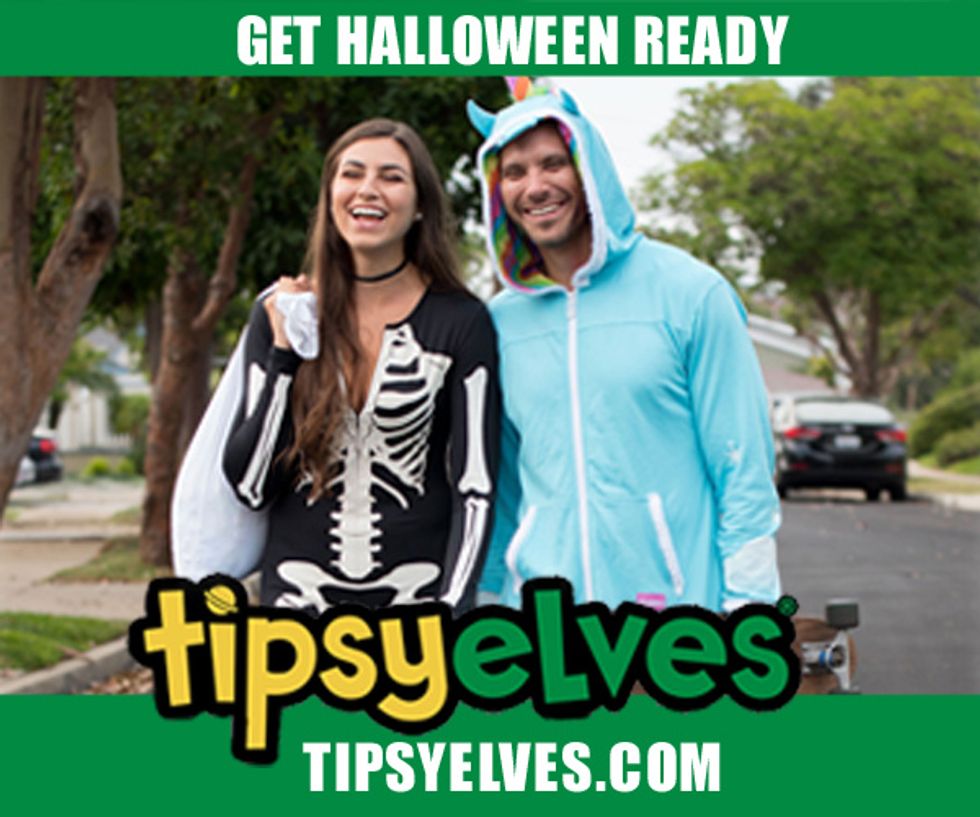 Get Ready for Halloween!! Find Your Costumes at TIPSY ELVES!
---