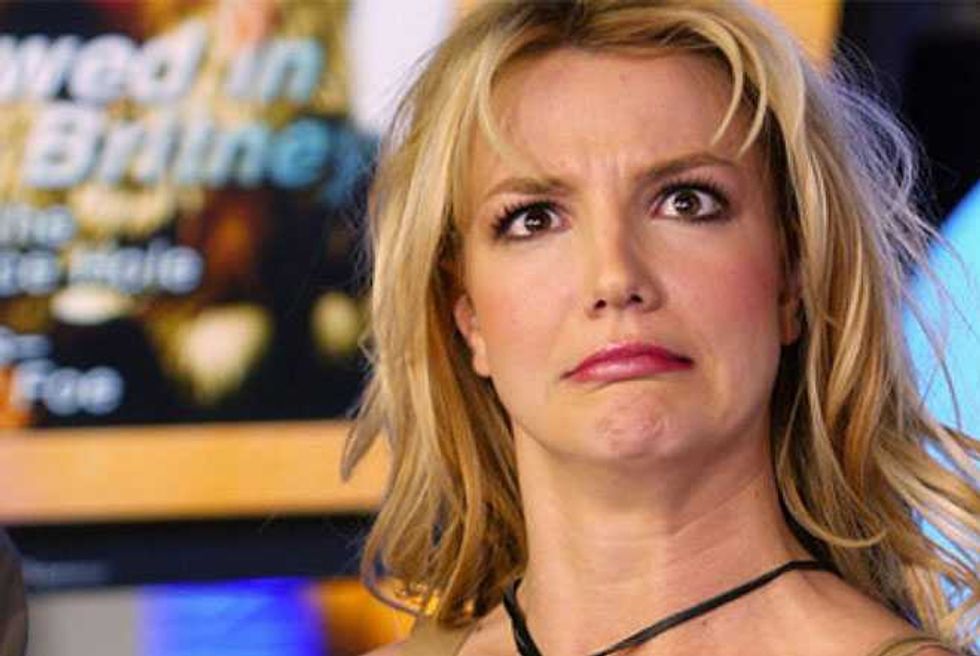 We all remember 2007-2008—the year Britney Spears lost her mind.

The head-shaving, the umbrella-attack, the romance with one of the paparazzi who had been harassing her for years.
Epic public meltdown
Poor Brit Brit went through an epic—and very public—meltdown, which ended in her being committed to a psych ward and held on a 5150.
Now, it's been revealed that a 2012 dismissal ruling by the California Court of Appeals determined it was Britney's drug use, as well as her mental issues, that landed her there.
The information from the dismissal ruling was revealed in new documents filed by Spears' legal team, earlier today.
Defamation lawsuit
The dismissal relates to a defamation lawsuit Lufti previously filed against Spears' mom, Lynne.
Lufti filed suit after Lynne Spears claimed in her book, Through the Storm, that he was providing Britney with drugs.
He vehemently denies the allegation, and insisted he was the one trying to STOP Britney from taking drugs.
The dismissal ruling documents vividly detail Britney's trials and tribulations through 2007—2008.
Life in chaos
According to the documents, after examining both sides of the case, judges agreed that Lufti came into Spears' life when it was already in chaos.
They point to the fact she was splitting from husband Kevin Federline, a custody battle was underway and she was estranged from her parents.
The judges add, "In addition, she was struggling with drug abuse."
They also determined that Lufti advised Spears about "the importance of getting clean."
Broken conditions
According to the documents, Britney asked Sam to manage her, and he accepted—with the following conditions:
She'd let him choose his team.
She'd stop using drugs.
Lufti would have the right to use drug-sniffing dogs to make sure she stayed clean.
And, Spears would give him 15 percent of her income—approximately $800,000 a month at the time.
Spiraling out of control
However, despite agreeing to the terms, judges believed that Britney, who was 26 at the time, continued to abuse drugs.
Her addiction spiraled so out of control that she slept in a parking lot one night. Earlier that same day, she had lost custody of both of her sons to Federline.
Lufti is now suing Spears for unpaid earnings relating to the agreed upon 15 percent.
His attorneys are about to take Britney's deposition, and her legal team is trying to keep Lufti out of the room when that happens.
Back on track
Since Lufti was removed from her life, and Britney's dad, Jamie, won a conservatorship over his daughter, she has improved dramatically.
Her career is now thriving once again, and she is a loving, functioning, caring parent.
Turns Out Britney Spears' Baby One More Time Isn't Some S&M Homage
The Hottest Britney Spears Steamy, Sexy, Near Naked And Nude Photos
Conspiracy Theory Thursday—Britney Spears Was On George Bush's Payroll