TV
Accurate media representation of abortions is a direct protest of the recent restrictive abortion bans that shame women for exercising the right to choose.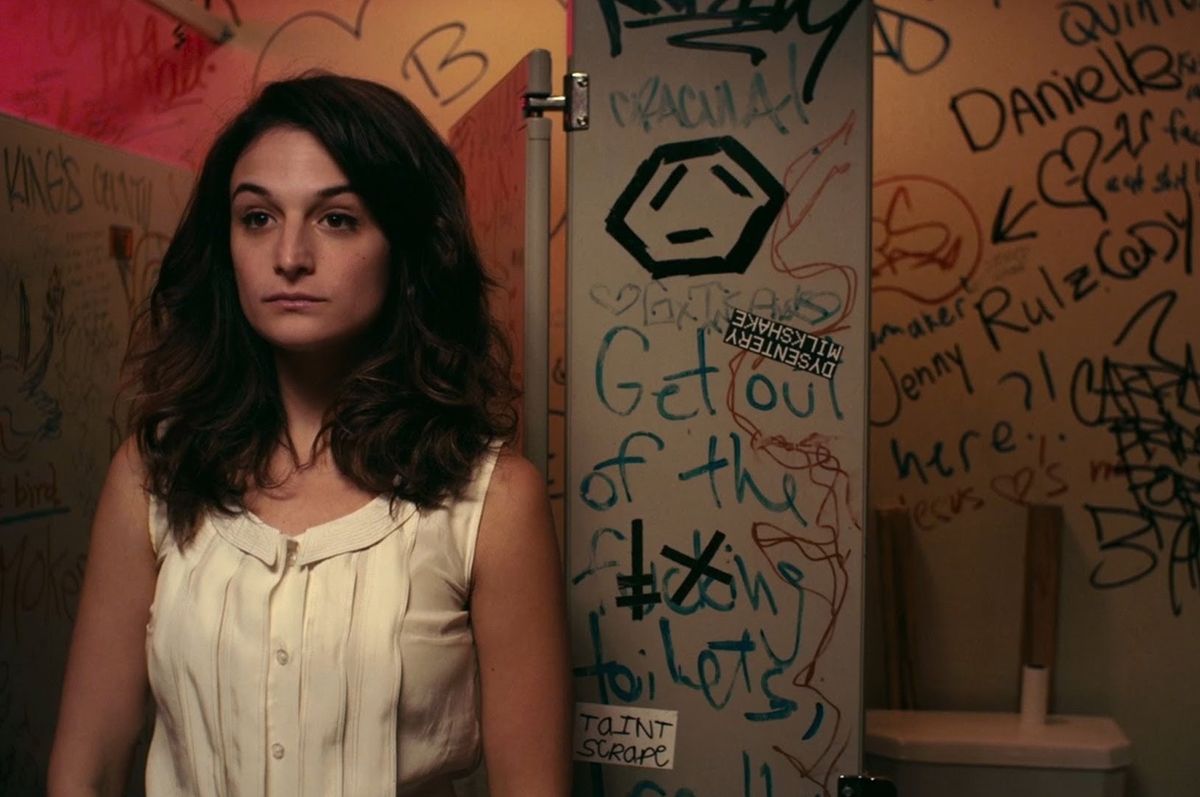 The Mary Sue
Twitter has been alive with reactions to states' recent efforts to challenge Roe v. Wade in the Supreme Court.
The 1973 case protecting a woman's right to terminate a pregnancy within the first trimester if she chooses to has been challenged by seven states so far this year. Some bills have passed that narrow the window of time the procedure is lawful while others criminalize abortion altogether, even in cases of rape or incest. The public response online, from celebrities sharing their own abortion stories to trending hashtags that #AbortionIsAWomansRight, show that media is still riding the wave of "woke culture" that first entered the mainstream in 2016.
But how impactful on popular opinion can media be? Dr. Anamik Saha at the University of London says, "There are millennials now who are really invested in popular culture, who understand how issues of representation in the media are a matter of social justice." This week's abortion bans in Georgia, Alabama, and Missouri have spotlighted a woman's right to choose on social media. But in mainstream film and TV, the issue has been portrayed with slants both for better and for worse, depending on public sentiment throughout the years. For instance, in 2014, researchers Katrina Kimport and Gretchen Sisson analyzed 385 plotlines that dealt with abortions in film and TV, concluding that dramatized portrayals depict the procedure as more lethal than actual statistics suggest. Additionally, they found that most TV characters who had abortions were white and middle-class, which belied the reality that women of color are inordinately affected by abortions.
From a woman feeling empowered by her abortion in Hulu's Shrill to strong female characters projecting casual, unashamed attitudes about the procedure, films and TV shows help to destigmatize one of America's most taboo topics by depicting it on screen.
Shonda Rhimes' Scandal
In 2005, ABC network pressured Grey's Anatomy creator Shonda Rhimes to change a storyline depicting Cristina Yang having an abortion in season 1. Rhimes, who was just beginning her illustrious career as a TV mogul, obliged. She later reflected, "They were just explaining to me how rarely it had been done, how controversial it was going to be, how many warnings they would have to put on the episode."
But Rhimes hasn't shied away from the topic since. Grey's Cristina Yang did choose to terminate a pregnancy in season seven, and on the legal drama Scandal, Olivia Pope (played by Kerry Washington) was one of TV's strongest female leads when she opted to have an abortion. The silent, one-minute scene reflected the episode's emphasis on healthcare and the necessity of protecting reproductive rights. Rhimes told TIME, "It's a polarizing issue obviously… Because it is such a hot button issue, because people are debating it, it should be discussed. And I'm not sure why it's not being discussed."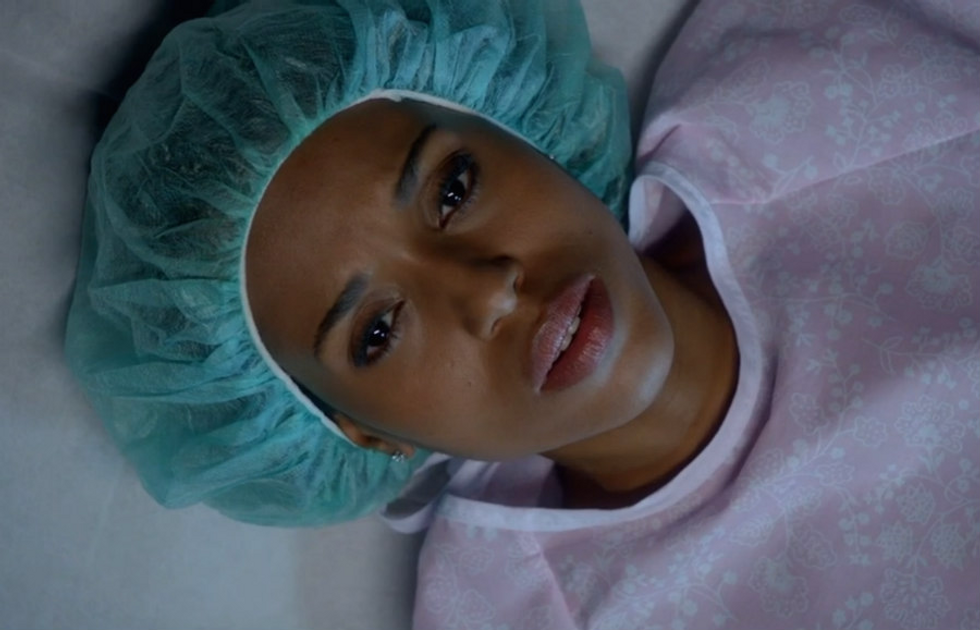 ABC
Obvious Child
"I'm having your abortion. Do you wanna share a dessert?" Jenny Slate stars as Donna, a young comic who discovers she's pregnant after a drunken one-night stand. She's plagued by ironies, from Planned Parenthood only having available appointments on her mother's birthday and Valentine's Day to repeatedly crossing paths with Max, her one-night stand. Even worse is the fact that she actually likes him. Gillian Robespierre directed and wrote the indie comedy with frank honesty and unsentimental realism.
Rather than centering the abortion as the focus of the film, it's one realistic experience that speaks to Donna's primary conflict as an immature young adult struggling with life's major transitions. The acclaimed film stands out for its casual yet genuine depiction of abortion, contrasting with media's traditional treatment of the topic. For instance, this year's faith-based, anti-abortion film Unplanned follows the pattern of defining the female character's identity by her abortion experience, focusing her entire character arc on her emotional turmoil before and after the procedure. Instead, Obvious Child features Donna approaching the topic with frank humor that disarms critics by acknowledging the full realities of unplanned pregnancies with earnest. Also, it's funny as hell. Donna's friend Nellie (Gaby Hoffmann) acknowledges Donna's morning sickness by baldly saying, "You're dizzy because you played Russian Roulette with your vagina."
Obvious Child | Official Trailer HD | A24youtu.be
Shrill

Based on writer Lindy West's 2016 book of the same name, Hulu's series depicts its main character, Annie (played by Saturday Night Live's Aidy Bryant), having an abortion in its pilot episode. The show, co-created and written by West, spends about two-minutes depicting the procedure. It's a frank, no-frills portrayal that's meant to reflect West's sentiment in her book that women should be able to openly share their abortion experiences without shame. In 2015, West even co-founded the #ShoutYourAbortion campaign designed to de-stigmatize the topic.
West said that the writers took care that the scene was "not sensationalized at all." She added, "This is a pivotal moment for [Annie] in her life but not in the way that abortion is usually treated as a pivotal moment. This isn't an agonizing decision for her. It's a complicated decision because her life is complicated and her relationship was complicated." In fact, the character draws a sense of empowerment and self-affirmation from the experience, since "it's maybe the first time that Annie sets a boundary for herself and thinks about what she wants and makes a choice," according to West.
Shrill: Trailer (Official) • A Hulu Originalyoutu.be
Such casual depictions of women terminating pregnancies are progressive steps towards destigmatizing the issue. Sociologist Gretchen Sisson told Washington Post that traditional plot lines featuring abortions focus on a woman agonizing over the decision and sometimes changing her mind at the last minute, suggesting a moral transformation that shamed real-life women who choose to go through with the procedure. These days, "We don't really see that as much anymore," said Sisson. "A lot of times when a character gets an abortion, the story is not as much about the decision-making process—it's either the process of obtaining the abortion or what it means for their relationships and their career goals." With celebrities like Milla Jovovich, Busy Philipps, and Jameela Jamil, opening up about having abortions when they were younger, opening a public discussion about abortions through media representation is a direct protest of the restrictive abortion bans that shame women for exercising the right to choose.

---
Meg Hanson is a Brooklyn-based writer, teacher, and jaywalker. Find Meg at her website and on Twitter @megsoyung.
---
POP⚡DUST | Read More...
Why Alyssa Milano's "Sex Strike" Won't Work to Fight Abortion Bans
Busy Philipps, and 9 Other Celebrities Who Are Open About Their Abortions
Has "Game Of Thrones" Lost Its Ability to Write Female Characters?