Growing up, none of my favorite bands ever stopped in my hometown while they were on tour. Literally, never.
This was in part because where I'm from in New York's Hudson Valley is particularly boring, and in part because it's a better economic decision to go a bit further north and play Albany or choose the big guns and make a stop in Manhattan or Brooklyn. When I moved to the city for college, I was pumped to finally be able to see everyone on every tour.
You can then imagine my surprise when I saw Chicago garage rockers, Twin Peaks, were going to be stopping by BSP in Uptown Kingston, a mere ten minutes from my childhood home. I booked a train ticket upstate, grabbed my high school best friend, and was ready to finally see one of my favorite in my hometown.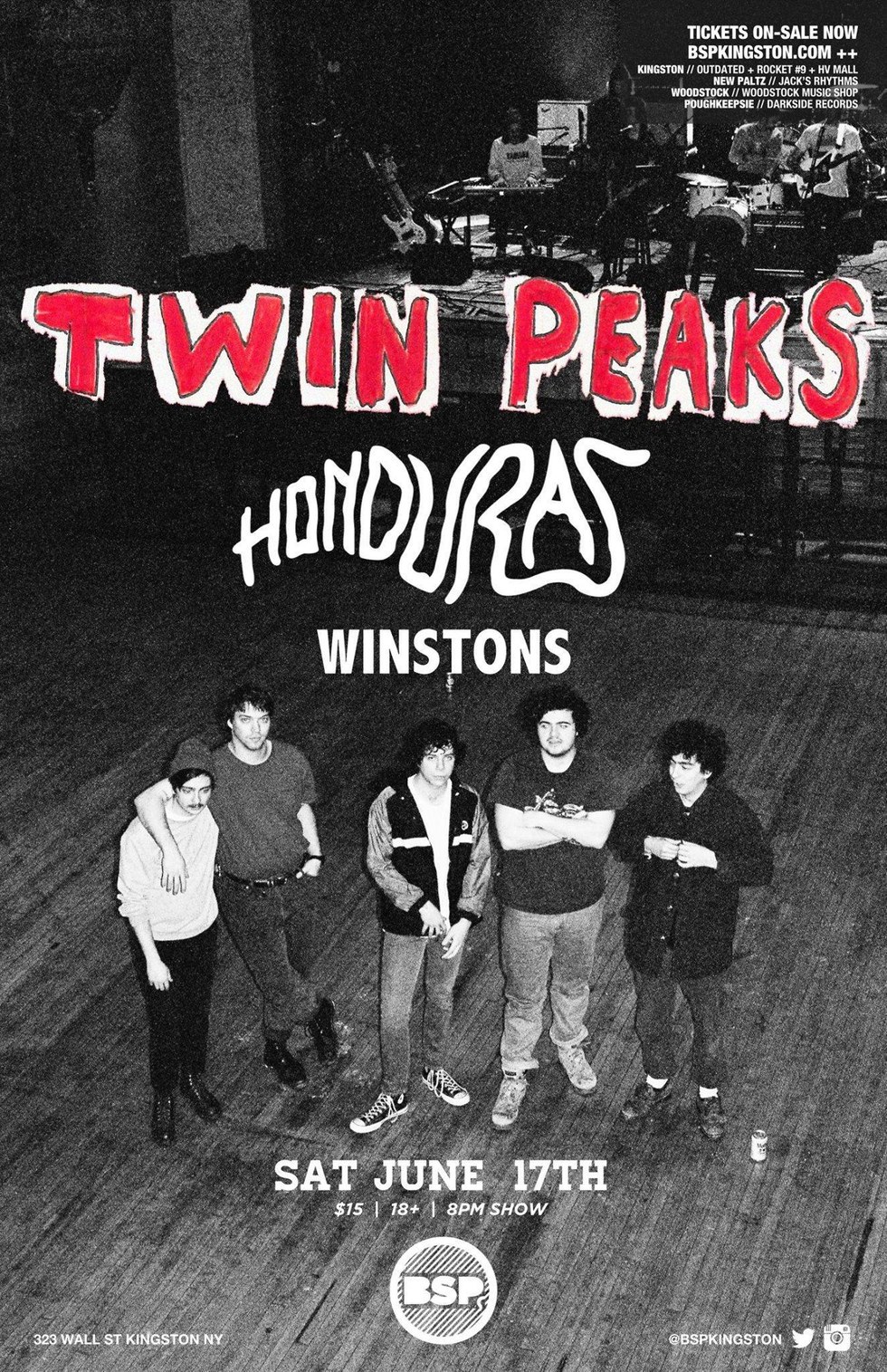 The crowd outside the venue for the 18+ show was surprisingly young for what I'd grown accustomed to for a Twin Peaks audience. Red wristbands (signifying the inability to buy alcohol) flooded the intimate crowd of attendees in denim, t-shirts, and one young woman in a curiously interesting fluorescent orange jumpsuit as bodies crowded the small stage for the evening's line-up.
First up for the night were the band Winstons, a band based in Brooklyn composed of two guys, a guitar, a drumset, a harmonica, and a seemingly very important cowboy hat. Lead singer, Lou Nutting, would pass the accessory around the crowd throughout the entirety of the evening. The duo entertained the small room, playing some of their releases from 2015.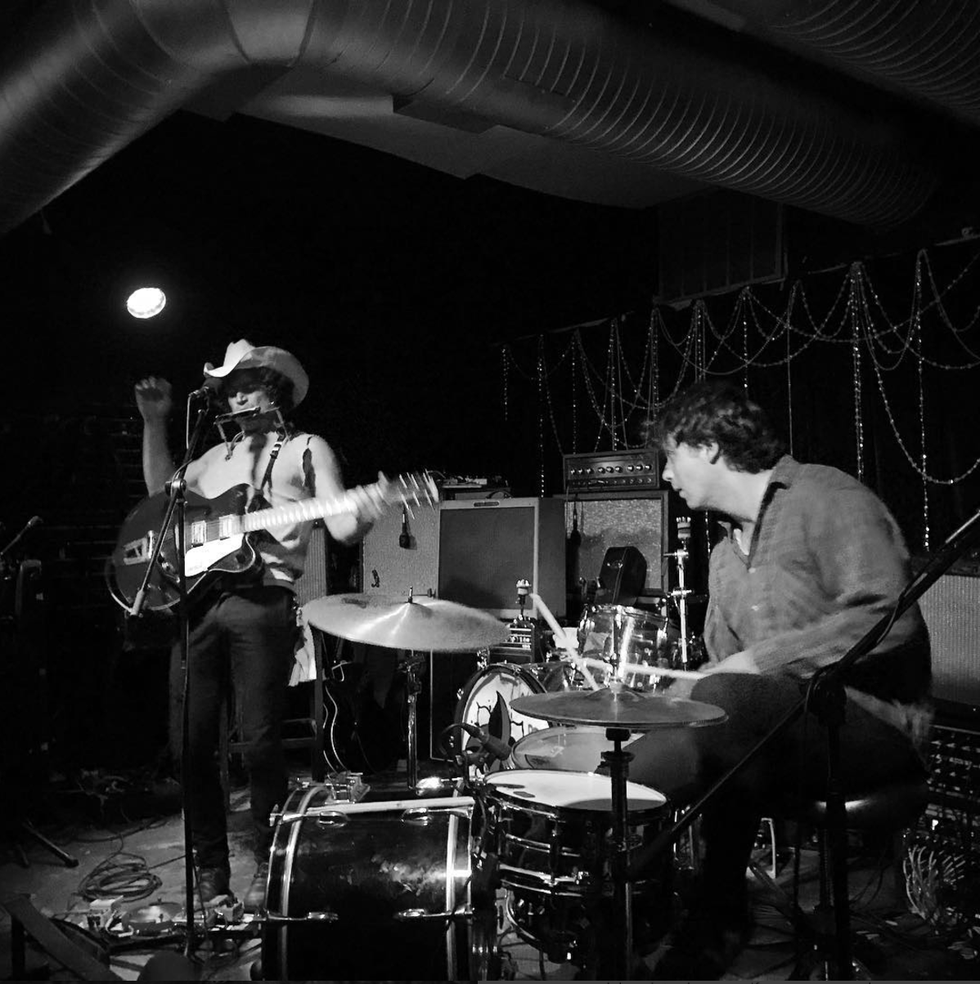 Winstons at BSP in Kingston, New York on June 17, 2017Kat Pierro on Instagram (@nkpierro)
Next up were another New York band, Honduras, who had family friends in the audience dancing and singing along. The punk group also showcased tunes of theirs from 2015 from the record Rituals. They got the crowd to start bouncing around, though often the debacle between the performers and the sound engineers made it so the instruments were unevenly balanced with one another.
This didn't put a damper on the crowd, though, who continued to buzz with excitement as they found their standing spots in the front room of BSP. I was frankly surprised by the preoccupation of the attendees with waiting for Twin Peaks to take the stage that they didn't seem to notice when members Colin, Clay, and crew walked through the crowd to take a smoke break prior to going on stage (or if the kids did, they're much cooler than I was at their age and chose not to stop and ask for pictures).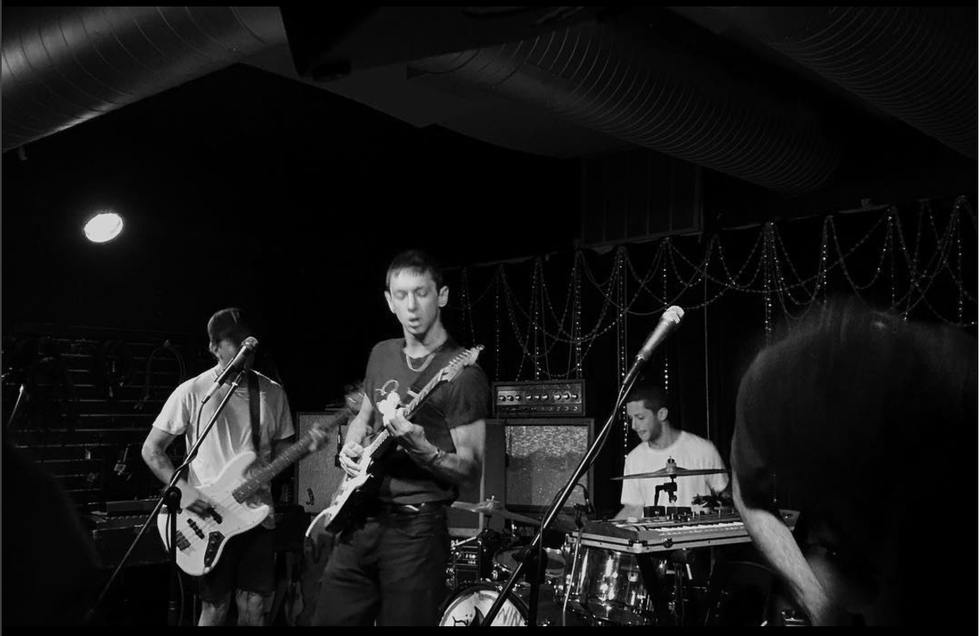 Honduras at BSP in Kingston, New York on June 17, 2017Kat Pierro on Instagram (@nkpierro)
Twin Peaks took to the stage right after 10PM. They have been on the road consistently since releasing their third studio album, Down in Heaven, last June. In an interview with Popdust before the show, Cadien Lake James of the band spoke about the band's latest project, the "Sweet '17 Singles." However, unlike many bands, no member of Twin Peaks spoke about promoting any of their new work. They were there to hang out and perform for the fans, and that they did.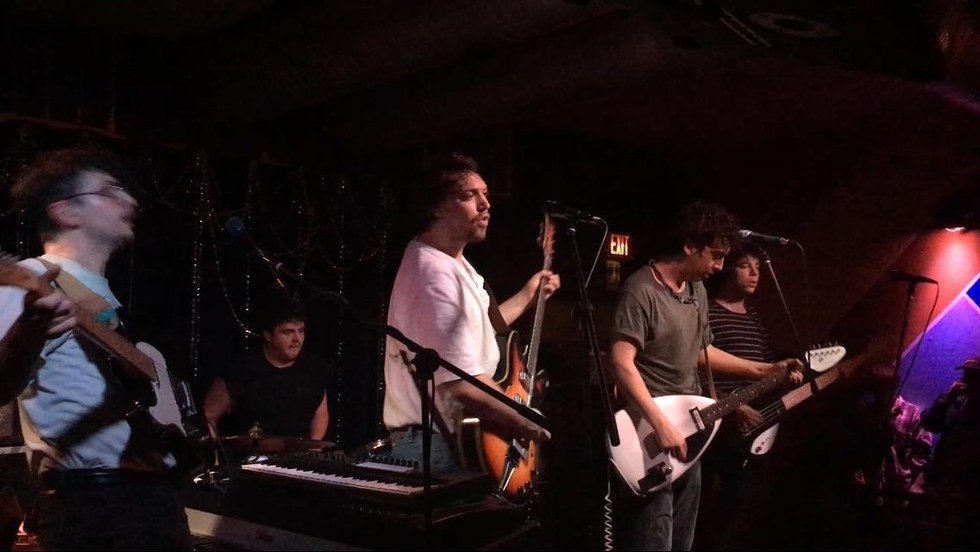 Twin Peaks at BSP in Kingston, New York on June 17, 2017Rachel A.G. Gilman
Twin Peaks at BSP in Kingston, New York on June 17, 2017Rachel A.G. Gilman
For their show at BSP, the setlist remained much the same as it has been since they started touring the album, and quite similar to when I saw them live last year at Bowery Ballroom. "Butterfly" opened the night and "Strawberry Smoothie" closed, with favorites from Down in Heaven such as "Walk to the One You Love," "Getting Better," and "Holding Roses" filling in spaces in between. One of the band's first big hits, "Making Breakfast," off the 2014 album Wild Onion, also had the entire crowd singing.

Unlike previous shows I've been to for the band, the audience was not lighting up joints (despite asking fans to bring some to the show to liven up the party), nor was there moshing or crowd surfacing given the small size of the gathering. But the energy was no less very much there, and everyone in the room could feel it. Instead of simply bumping into one another, I saw many people talking to one another, making new friends and bonding over a love of music.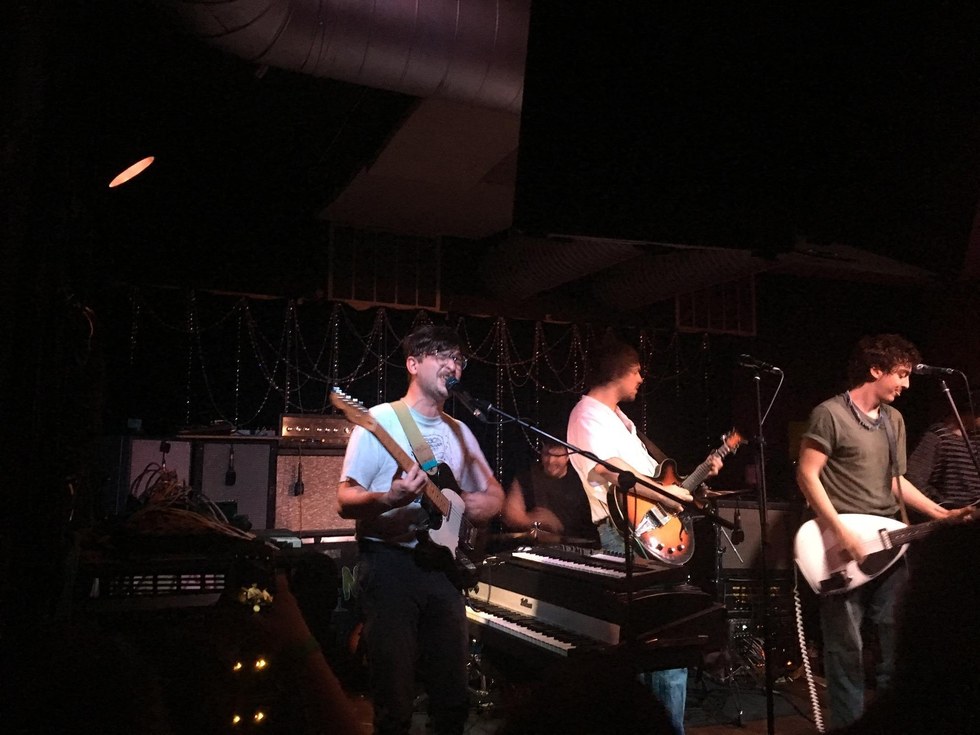 Twin Peaks at BSP in Kingston, New York on June 17, 2017Rachel A.G. Gilman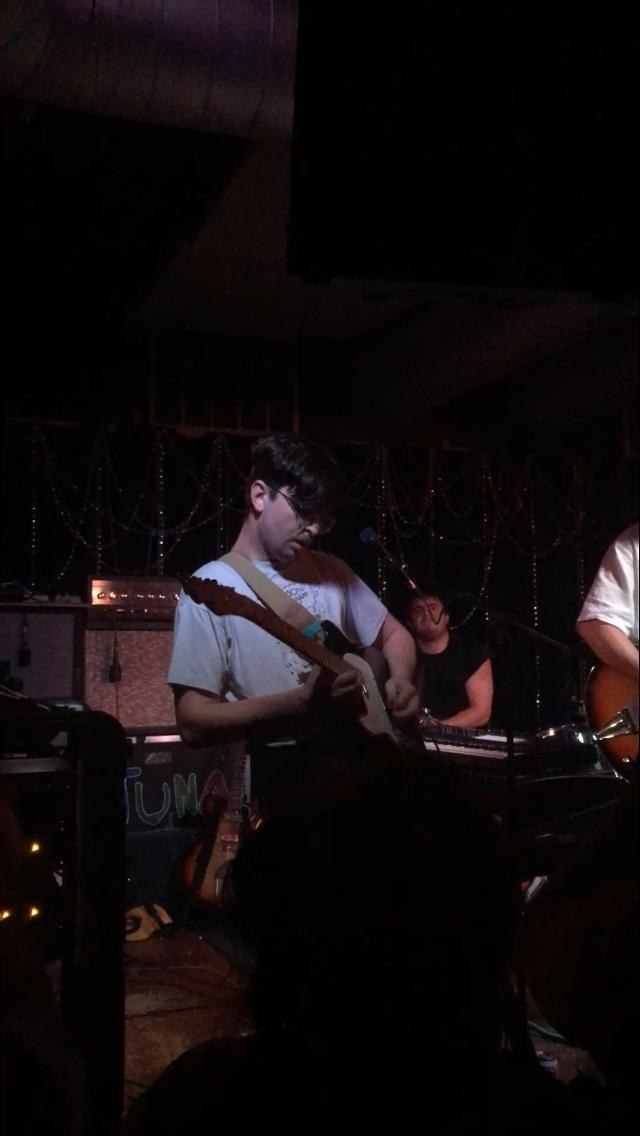 Colin Croom of Twin Peaks at BSP in Kingston, New York on June 17, 2017Rachel A.G. Gilman
The show also reinforced what I continue to be amazed by whenever I see Twin Peaks live: each member of the band is extremely diverse and multi-talented. Every guy is not solely a guitar player, a singer, etc., but instead a master of many musical abilities. You will see how the lead vocals switch from Cadien to Clay to Jack to Colin, and how the songs that fans fell in love with that can so simply articulate the things they need to hear are actually very complex, creative structures.
Crowds at shows might be young, but the music of Twin Peaks is wise well beyond everyone's years. We can only expect good things to come from these guys — both in small towns and in big — in the months to come.

---
Rachel A.G. Gilman
is a writer, a radio producer, and probably the girl wearing the Kinks shirt. Follow her on
Twitter
.