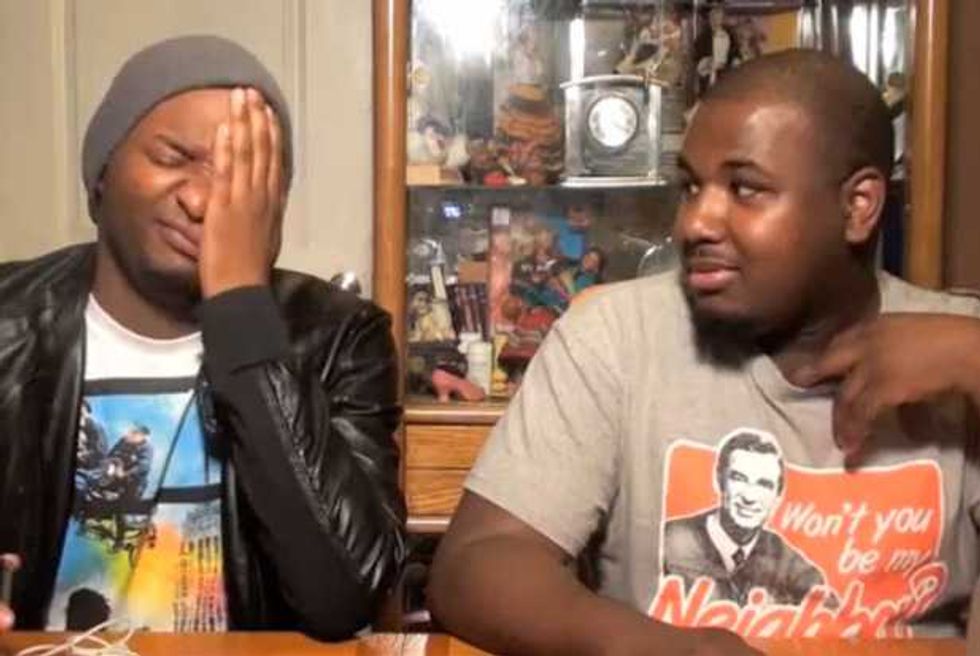 Hey, you can't please all the people all the time, and some of Beyoncé's more devout fans were bound to be a little underwhelmed by her mildly experimental new single "Girls (Who Run the World)." Kevin Simmons and Makael Mclendon of YouTube series "The Skorpion Show" would have to be ranked among said fans, as they recently posted a colorful-to-say-the-least, but highly unflattering review of the Queen B's leaked song. "I'm so upset right now that I feel like cryin'," testifies a distraught Makael. "Because I feel as though, I waited two years, and what I just heard...mmmm-mmmm, nope." Kevin is similarly unimpressed. "You know who can have this song? WILLOW SMITH!" (He doesn't mean it as a compliment.)
Still, despite their objections to their artist's new creative direction, Kevin and Makael remain loyal fans, promising to buy the song upon its release to iTunes, and advising listeners to do the same. "All y'all, y'all better support y'all girl," insists Kevin. "But it's horrible. Dot com."
For lots more pics, videos, and up-to-the-second dish on Beyoncé, be sure to check out her Popdust Artist Page.