Rapper and Kylie Jenner consort Tyga has denied sending a dick pic to a transsexual porn actress but admits he sent the picture to someone else.
The screenshot of the incriminating text messages were posted at lovebscott.com but later taken down in response to legal worries.
While Tyga admits he sent the pic in question, he insists it wasn't sent to Mia Isabella and that it's part of a plot to 'shame' him.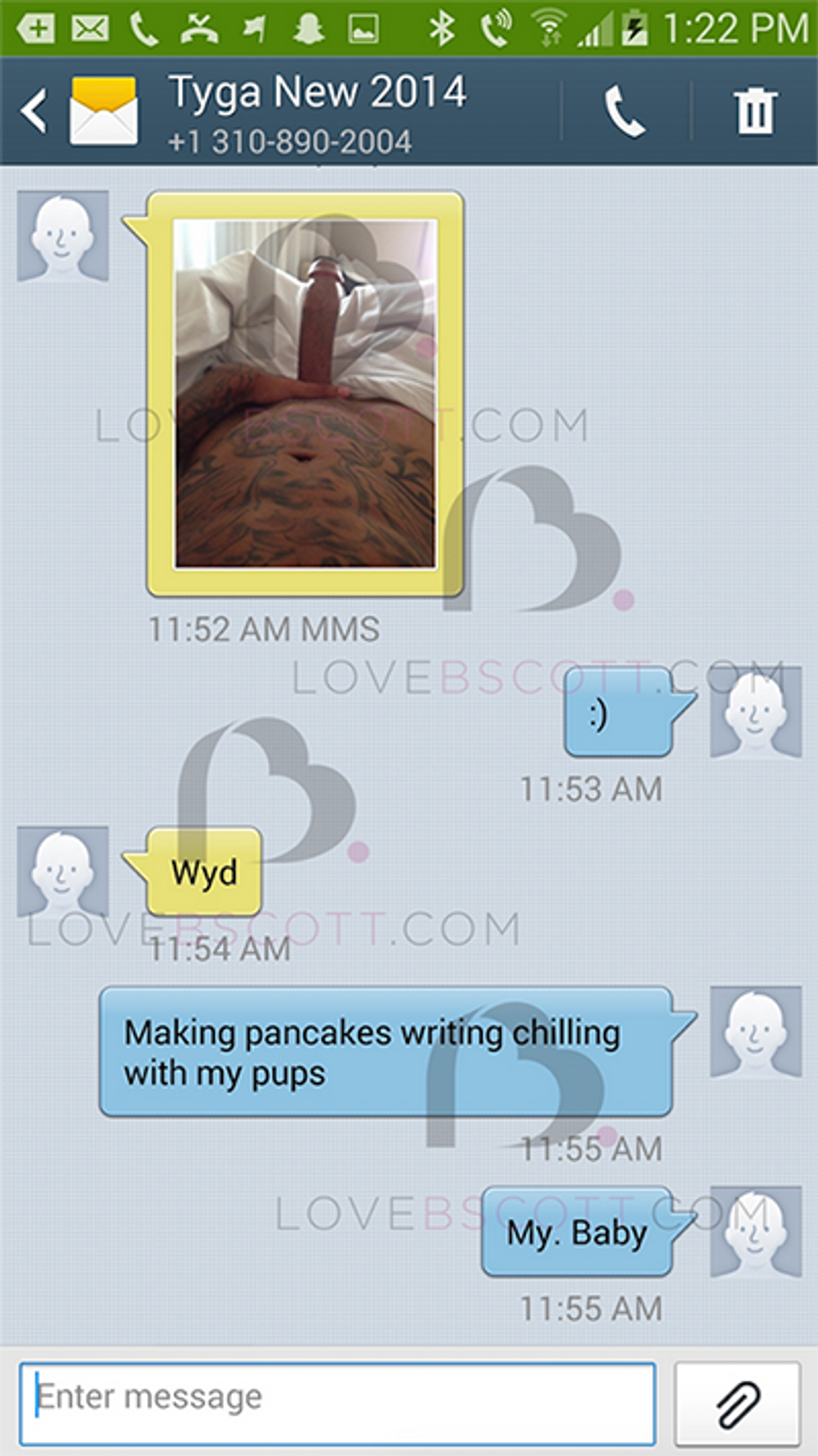 According to lovebscott, Tyga and Isabella have been involved for years and may even have a sex tape. Tyga doesn't explain how Isabella got the picture, but shots of the text message look pretty convincing. At present, Tyga appears to be blaming the devil, which is as good an excuse as any, right?
How this is going to tie in with Caitlyn Jenner is anyone's guess but look for it to happen.
Meanwhile, Kylie will have to figure out if her boyfriend's dick is public property, or if she should join her sister Kourtney in dumping a lover who won't keep it in his pants.