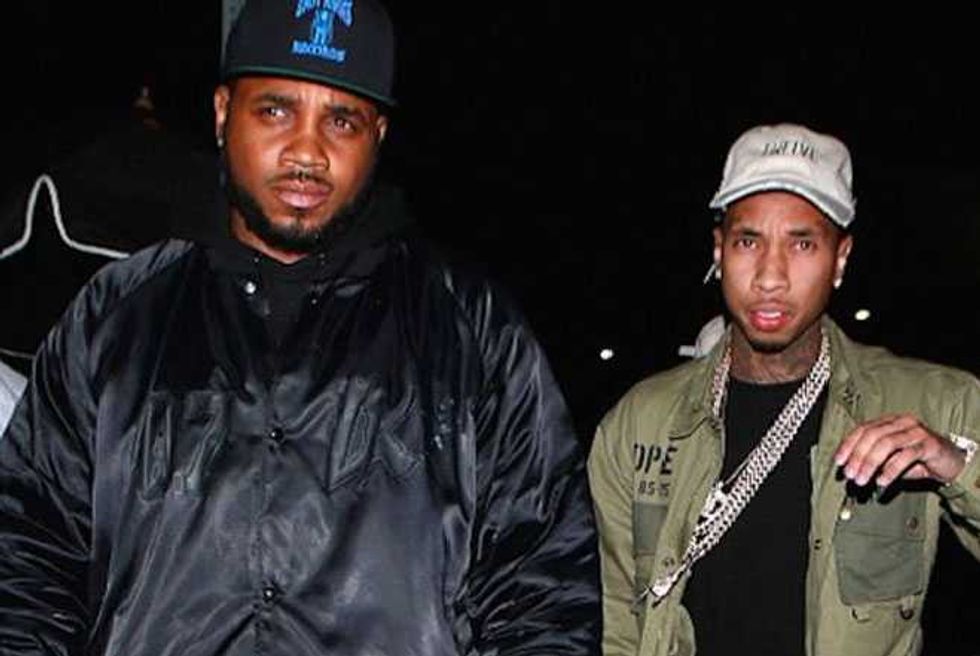 tyga bodyguard killed car accident
Tyga's bodyguard died Wednesday morning after an accident on a Los Angeles freeway
His name was Arlester Henderson, and he was only 29-years old.
Police told TMZ that Henderson was driving down the 10 Freeway in Los Angeles when his SUV hit another car.
He rushed out of the vehicle to check on the other passengers and was struck and killed by another passing car.
CBS LA reports that the accident happened at approximately 6 a.m. near downtown Los Angeles.
Henderson was declared dead at the scene.
Tyga paid homage to his employee/pal, who was known as Punch, on Instagram.
"Rip Punch, I know you looking down from a better place." The rapper captioned a photo of him and Punch sharing a hug.

"Tyga is absolutely devastated," a source close to the Ride Out singer tells Popdust exclusively.
"Punch was not only his body guard, he was his close friend. Tyga thought of him as a brother, and the news has hit him really hard."
RIP Mr. Henderson.
tyga bodyguard killed car accident
David Bowie 1947-2016 The singer/actor/producer died January 10 from liver cancer. He was 69-years old
Alan Rickman 1946-2016. The actor died of pancreatic cancer January 14. He was 69-years old
Sir George Martin 1926-2016. The famed music producer died in his sleep on March 8—the cause of death has not been released. He was 90-years old

tyga bodyguard killed car accident