The rapper is finally making good on a $200,000 debt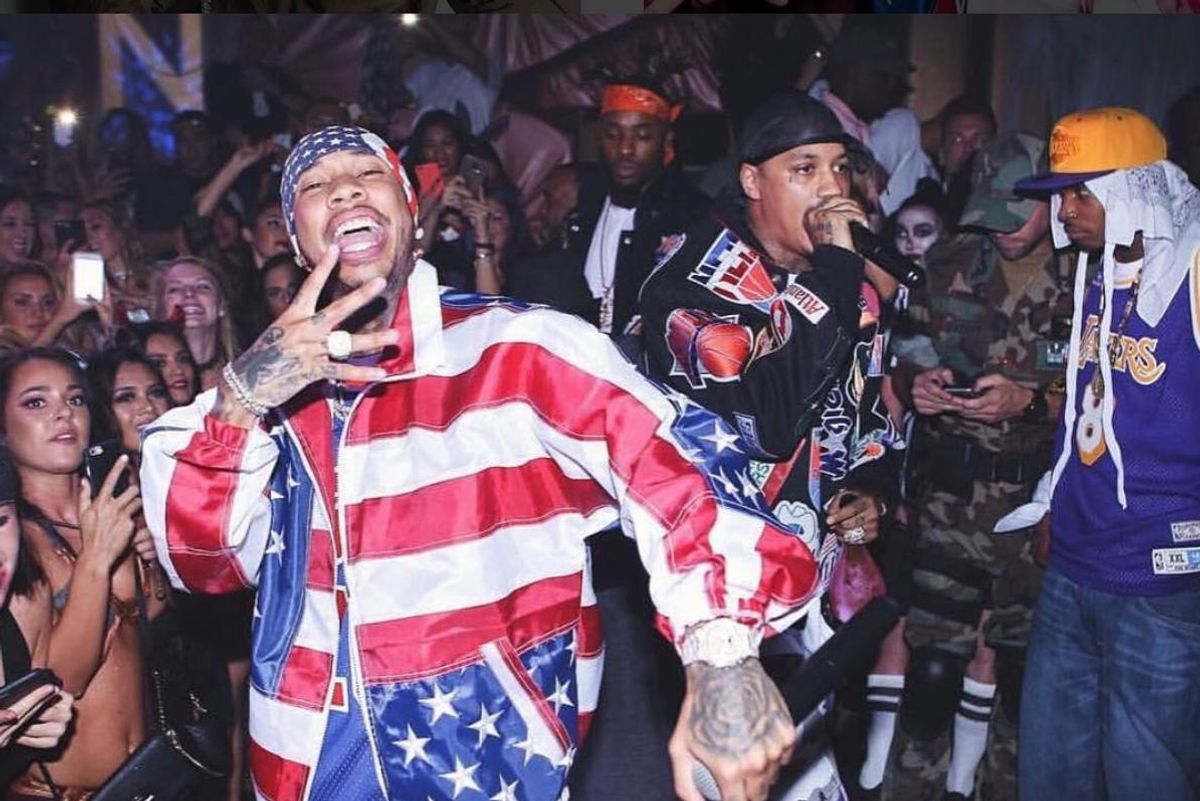 Tyga is FINALLY paying off his $200,000 jewelry bill, TMZ reports. The debt was such a big deal, the jewelry actually went to the California court to inquire about the rappers finances and why he could not foot the bill (especially when considering the lavish gifts he gifts he's given his girlfriend) and went so far as to subpoena Tyga's girlfriend, Kylie Jenner.
Tyga's lawyer appeared before a judge to deliver the status update and reported that the entire bill will be paid by November 17.
We're guessing Tyga was not too happy about the hit his extravagant reputation was taking as a result of the debt reports.
The jewler's lawyer told PEOPLE, "Until he pays off this judgment, unless he has other means of paying off this obligation and does, his sources of income used to buy these extravagant gifts or to support such a lifestyle should be used to satisfy his obligation. That potentially includes the gifts themselves."
YIKES!
Tyga has been on the gossip sites pretty often as of late regarding his multiple debts. He had an arrest warrant put on him back in August for owing over $480,000 in back rent to a landlord, TMZ reported. Tyga quickly cut a check to the landlord, but it raises the question: Does Tyga needs to hire a better accountant.... or is the money is coming from some other place?
Hmmm.....
Kylie Jenner is infamous for posting her lavish gifts from Tyga, which included a Mercedes as a birthday present. So... the state of Tyga's finances is understandably confusing.
TMZ reports that is Tyga is footing the bill himself, not his entrepreneurial girlfriend Kylie, who dressed up with him as Christina Aguilera and Julez Santana from the "Dirrrty" video this Halloween and made our Y2K pop hearts burst.