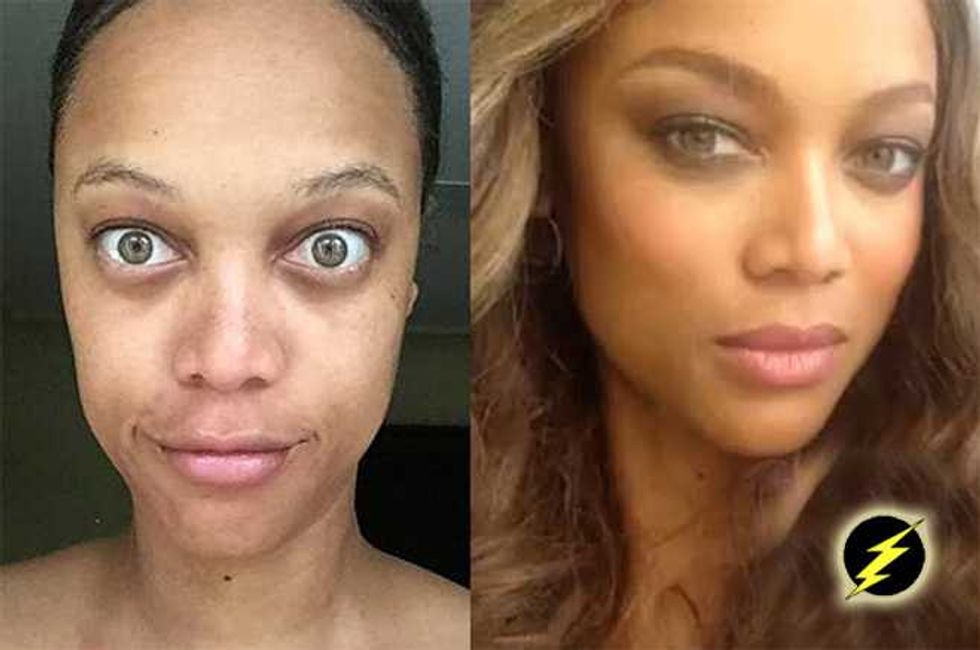 Tyra Banks' latest selfie has gone viral—and it's not the usual retouched, glamor shot that we would expect from a 41-year-old supermodel.
Posting on Instagram and calling out other celebs' "make up free" selfies that you just know are filtered and retouched, she decided to give us a totally honest morning shot.
She fought the urge to smooth out her under eye dark circles and good on her—hey, it's okay to look normal without any make-up.
And, it's certainly refreshing to know that celebrities can look just as "normal" as the rest of us when they haven't got the benefit of make-up artists/stylists and photoshop.
Meanwhile, Tyra isn't the only celeb brave enough to share her bare-faced pics—check out Popdust's gallery to see which other stars are in the make-up free and proud club....