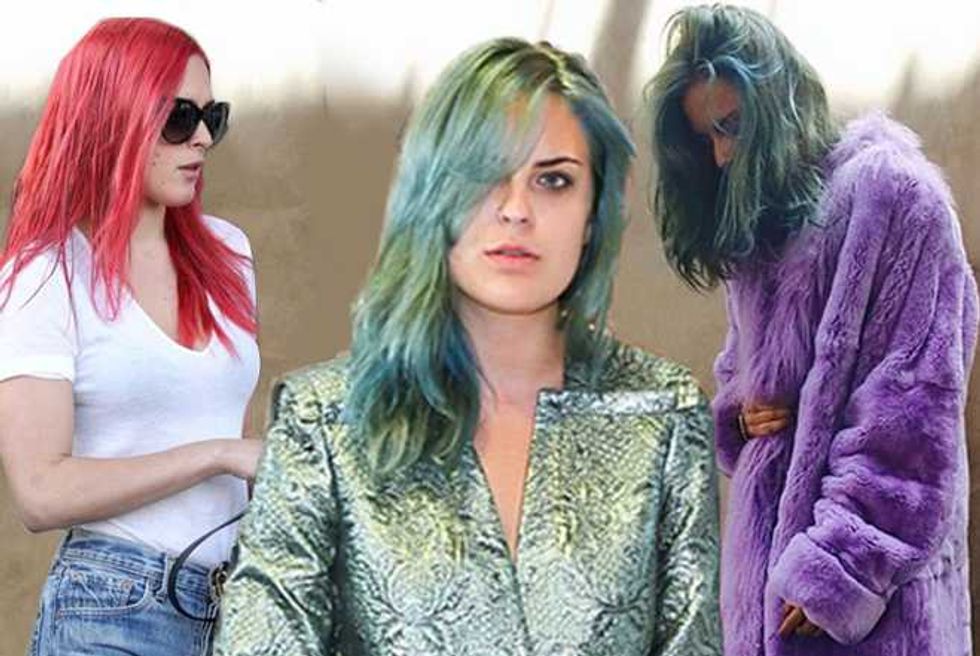 Just when we thought the Willis Sisters had each staked out a unique claim to fame, we find instead a fierce competition for attention.
Tallulah, who is Just Right, has upped the ante by dying her mousey hair an eye-catching shade of turquoise, which we can call Pantone Aqua Rain if we are interior decorators.
Rumer, who is going around with pink hair, was obviously seeking recognition in the hair department, even spending four hours at her last salon appointment, according to the usual tabloid sources. Now it will be war. Brace yourselves for a Mohawk or worse.
Meanwhile, Scout rides her own coattails after strolling topless through New York, following this stunt with a strident manifesto about nipples and their right to be exposed.
I feel a soap opera or, please God no, a reality series. It would be like Little Women minus one sister. Or King Lear crossed with Intervention. I need to try some slow breathing.
While the Willis siblings seem to support each other publicly, one can sense trouble brewing in the recent one-upmanship of their exhibitionism. If only they had parents to counsel them.
Can the Willis girls find their own way without stepping on each others toes or hair? I'm rooting for them, and I even have spare brassieres should I be called upon to help.