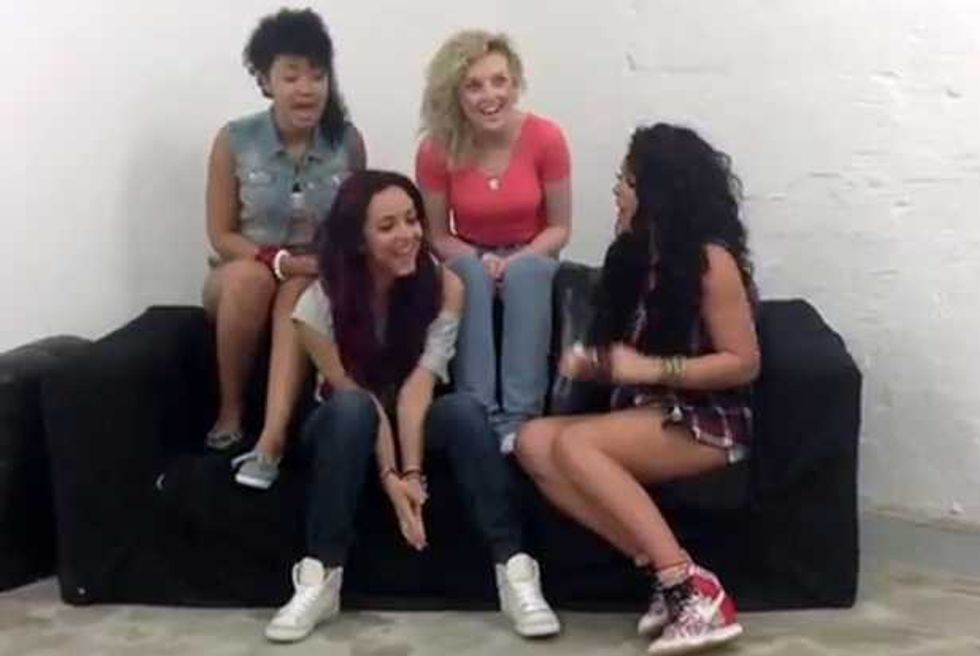 First, an introduction for the non-Brits out there: Little Mix won the eighth season of the British X Factor. You know they won the British version because they're an R&B girl group, and that sort of thing (sadly) doesn't fly right now in the States. (Though it should! The exact same thing could have been said of boy bands a year or so before the sudden invasion, and there are both enough up-and-coming UK girl groups and enough buzz about the reunions of groups like SWV and TLC that it's plausible they could be next.)
Beyonce's "End of Time," meanwhile, should need no introduction. (But see, we've provided a link anyway. If you had to click it, well, just pretend you didn't.) It's well-suited to an a cappella cover, being driven more by its massed harmonies than the beat, and weaving its vocal lines in and out of the mix. That's exactly what Little Mix does, parceling out a line or two to each member, and the results are pretty impressive! We hear Beyonce's doing shows now, too.
Watch the video here, if you're in the UK. We'll update with a non-restricted clip when one's available.