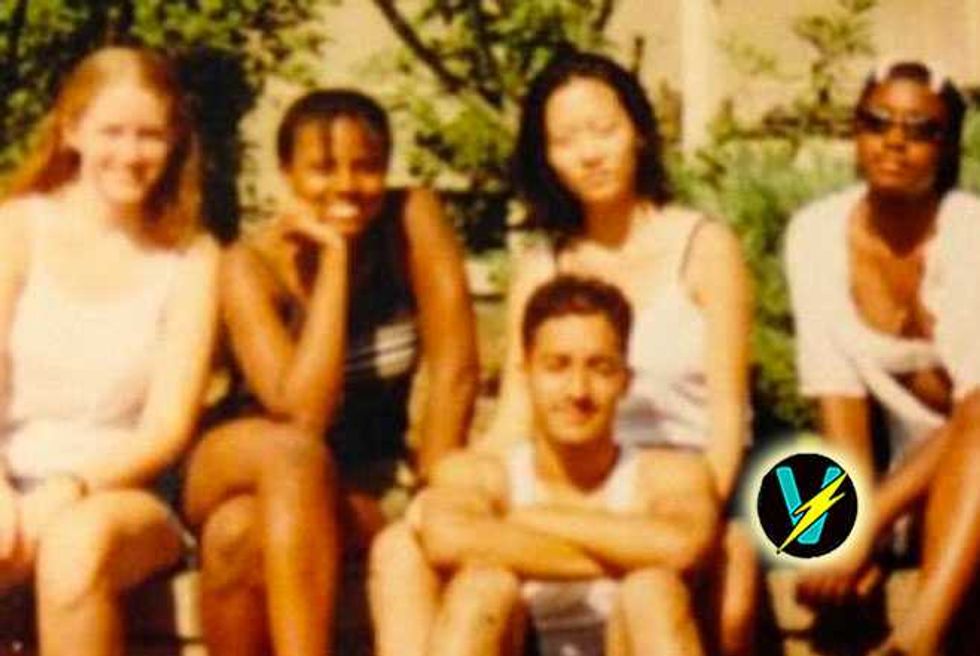 To quote Hamlet (kind of)—something appears to be rotten in the state of Baltimore….
The rot I'm referring to surrounds the Adnan Syed murder case—which, the good cops, and court, of Maryland, appeared to think was rock solid, and airtight, back in 1999.
Or not, as the case may be—because, it sure as hell looks like a lot of witnesses were coached, even downright told, exactly what to say, when it comes to the events of January 13, 1999, the date that the state charges Syed strangled his ex-girlfriend and fellow student, Hae Lee, to death, before dumping her body in Leakin Park.
As Popdust previously reported, the15-year-old murder case sparked fresh new, national attention late last year, after NPR reporter and This American Life producer, Sarah Koenig, made it the focus of the wildly successful first season of her new Podcast, Serial.
At the end of an exhaustive investigation by Koenig and her team—the results of which spanned a total of twelve riveting podcasts —we were left no clearer when it came to whether, definitively, Syed was innocent or guilty of the heinous crime he was convicted of.
In fact, Serial ultimately ended throwing up way more questions than answers.
Syed has maintained his innocence throughout—and, as Koenig soon discovered, there are more twists and turns in this case than your average baseball season—in addition to some really shaky witness testimonials that changed dramatically from police interview to police interview, right up till, and throughout, the subsequent two trials (the first of which ended in a mistrial); and a very strong argument that Syed's defense team provided inadequate legal council.
The latter argument was so compelling in fact, that Maryland's Court of Special Appeals granted permission back in February for Syed to reopen his appeal—and, despite Serial ending last December, his legal team is continuing to raise public awareness of their client's case, and fighting to clear his name—in a bi-weekly Podcast called Undisclosed: The State vs. Adnan Syed.
In the first episode, which aired on Monday 14th April, Syed's new lawyer, Rabia Chaudry, along with fellow attorneys, Susan Simpson, and Colin Miller, dissected the events of that fateful day back in January 1999.
They pulled apart many of the witness statements, and presented two shocking new accounts of what allegedly went down that day, that were never presented at either trial—one from Debbie, a school friend of both Adnan's and Hae's, and, one from Woodlawn High's Coach Si, which seemingly matches up with Syed's assertion that he was at track practice on time, on January 13, despite the prosecution's star witness, Jay Wilds' testimony to the contrary.
Now, in a special broadcast, titled, Addendum 1: New Information About The Trip To Cathy's, which aired last night, Chaudry, Simpson and Miller tear to pieces another vital, key piece of the prosecution's case against Syed.
Chaudry explains that after the first episode aired, they received some new information from a listener, "which gives us some more insight into Cathy and what she remembers of that day, and by that day, of course I mean January 13, 1999."
"Just to refresh your memory, Cathy was a friend of Jen's," Chaudry continues. "And according to Cathy, and Jay, on January 13, 1999, Jay came to visit Cathy at her apartment, with Adnan, in the evening."
"The prosecution's theory of the case is that after Adnan finished his track practice on January 13, he is picked up by Jay," Miller explains. "He smokes some weed, they go over to Cathy's house, and she's surprised by this guy that seems extremely high.
"She says it's about six o'clock because she's watching Judge Judy…she says that Adnan gets a call from a friend, who is basically tipping him off that the cops are going to call, and Adnan freaks out…. He says, 'What am i going to do? What am i going to say?' And eventually, he and Jay leave in a hurry…. they get into Adnan's car.. the headlights are on.. they're just sitting there, and Cathy is confused as to what's going on, and they quickly leave.
"And, the prosecution claims they leave to go to the park and ride, change their plan, decide they're going to bury Hae's body in the seven o'clock hour, and the prosecution claims, this explains exactly what is going on for a definite burial on January 13."
Now, as the team points out, there's a few issues when it comes to this testimony—first is that Cathy admitted at trial that she was actually told by a detective that the date must have been the 13th……but, more importantly, and, if true, a total smoking gun, according to Syed's team, there is no way it could have been on that date—at least, if there was any credibility to Cathy's initial interview with cops, and her testimony at trial.
See, Cathy was adamant it had to be January 13, as she claims she was at a school department of social work conference all day, from "around 9 am till 4.30" prior to Jay and Adnan stopping by her apartment around 6.
Trouble is, it turns out that the Undisclosed listener who called in, had a copy of the December 1988-January 1999 calendar for the school of social work, and there was no conference on that day.
There was, however, a short conference on January 23, in addition to a longer one on January 22, which covered the very subject Cathy testified her conference was about….clinical interventions with traumatized children.
In addition, as Syed's legal team points out, January 22 was a day out from school, so it would have provided Syed with a whole day to smoke weed and therefore appear as high as Cathy described him as being in her police testimony—as opposed to if it had been on the 13th, and he had driven straight to Cathy's directly from track practice.
Whoa.
Now, if this is indeed true, how the FUCK did Syed's original counsel miss this? Why didn't she double check all of the prosecution witnesses' statements for factual errors and date contradictions?
And, if she had picked up on this alleged glaring inaccuracy, what could she have done with it when it came to trial?
Miller explains, "First she could have allowed the prosecution to include the trip to Cathy's as a key part of its narrative, in the opening statement at trial…. second, she could have then allowed Cathy and Jay to testify at trial about the trip to Cathy's…the phone calls, Adnan freaking out, and then Adnan basically coercing Jay into burying Hae's body in the seven o'clock hour, when such a burial otherwise, really doesn't make much sense…
"Then, at that point, she could have raised the fact the conference didn't occur on the 13th… this is known as evidence contradicted by other evidence…. it's a form of impeachment…. it's calling into question the credibility of other witnesses….including the key witness for the prosecution, by showing that what they claim, couldn't have happened…. it also would have been a key way to undermine the key narrative of the state, regarding the burial of the body."
Yeah, like I said, if true, it's kind of a smoking gun… to say the least. And, once again, as the original Serial did time and time again, it just begs the question, what the fuck?!!!! If Adnan DIDN'T do it…. then who DID?!!!!
Well, promising to throw up yet more questions, Chaudry teases that on the upcoming episode of Undisclosed, which airs Monday 27th, they are going to present a previously unheard of witness, who, "if we are to believe certain statements from the police, may have been last person top see Hae alive."
Oh, but, it doesn't end there!
According to Chaudry, this mystery witness may have also gotten a ride from Hae just prior to her murder…..
Addendum 1 below, and check out Undisclosed: The State vs. Adnan Syed, on Monday, for yet more twists and goddamn turns.