Minimalism is an extremely popular aesthetic when it comes to designing a modern bedroom. An uncluttered, clean space is super important to come home to after a busy day out. Our editors were looking for a bed and dresser that embraces this "less-is-more" design philosophy.
We found The Bed and The Dresser by Thuma
The Bed is handcrafted with 100% upcycled rubberwood meant to last a lifetime. Its thoughtful, seamless design suits any room and comes in four shades: Natural, Walnut, Espresso and the brand new Grey.
This perfect platform bed frame opens up any room and provides plenty of underbed storage space. Plus, The Bed provides optimal support and noise minimization, thanks to the cushioned slats.
Thuma uses a traditional Japanese joinery technique to craft their beds, making assembling and disassembling a breeze. No tools are needed for assembly, each piece simply locks into place. All parts come packed in easy-to-carry boxes that fit through any door and around tight hallways.
Made of 100% upcycled rubberwood, The Dresser features an innovative modular system, soft-close drawers, and is available in the same three stains as The Bed. Designed with flexibility in mind, add or remove drawers as needed to completely customize your storage space. Assembly is just as easy as The Bed, drawers come ready to nest, no tools required.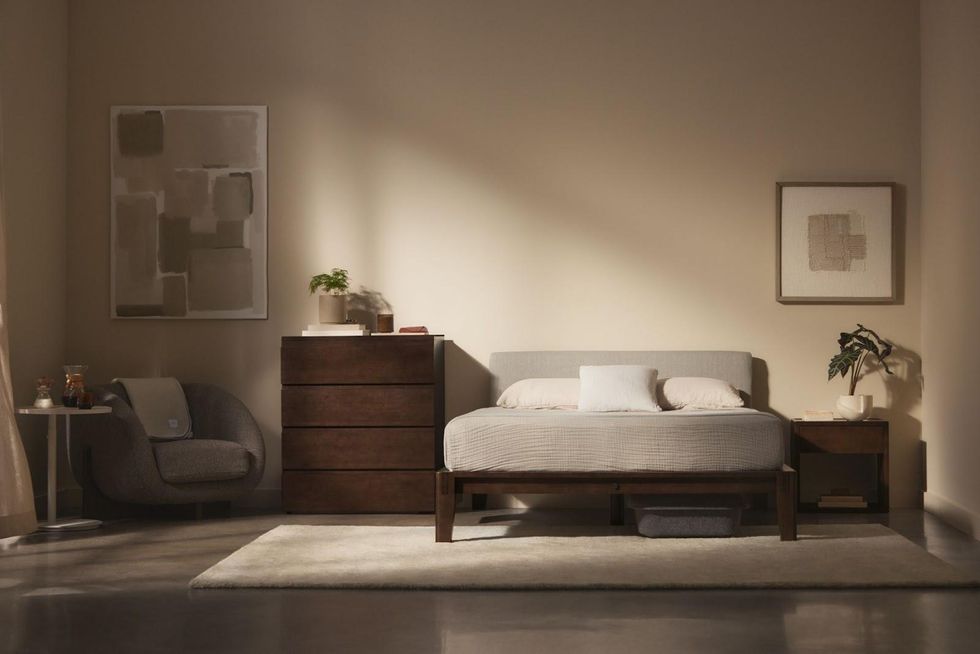 Together, The Bed and The Dresser will seamlessly fit into any bedroom style. An added bonus is that The Bed and The Dresser are GREENGUARD Gold certified, meaning they've met some of the world's most rigorous third-party emissions standards.
Elevate your bedroom with The Bed and The Dresser by Thuma. Premium craftsmanship and thoughtful design make them our number one choice for a modern, minimalist bedroom.