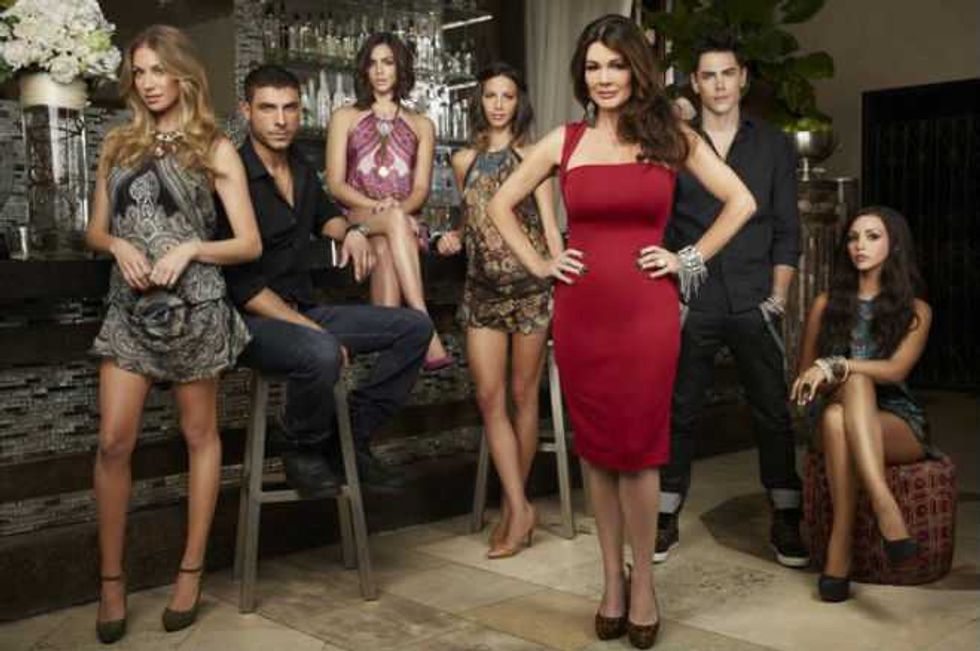 vanderpump rules cast pay
The cast of Vanderpump Rules are killing it with ratings—but their pay does NOT reflect that.
Aside from Lisa Vanderpump (of course), the group is making peanuts.
PumpRules—Sex And Drugs And Getting Jax'd—Oh My!
The cast made $5k each for the entire first season, then $3K/episode for Season 2, and $5K/episode for Season 3, according to TMZ.
And the worst part? They have to fly coach like peasants while Lisa is chilling in first class.
The horror!
PumpRules—Ubergate Scandal Shows Kristen's Level Of Desperation
The cast apparently think Bravo refuses to let them live the high life because the whole point of the show is they are supposed to be poor servers working in bars and restaurants.
So basically the whole team are kind of stuck... unless they get better jobs! Damn.