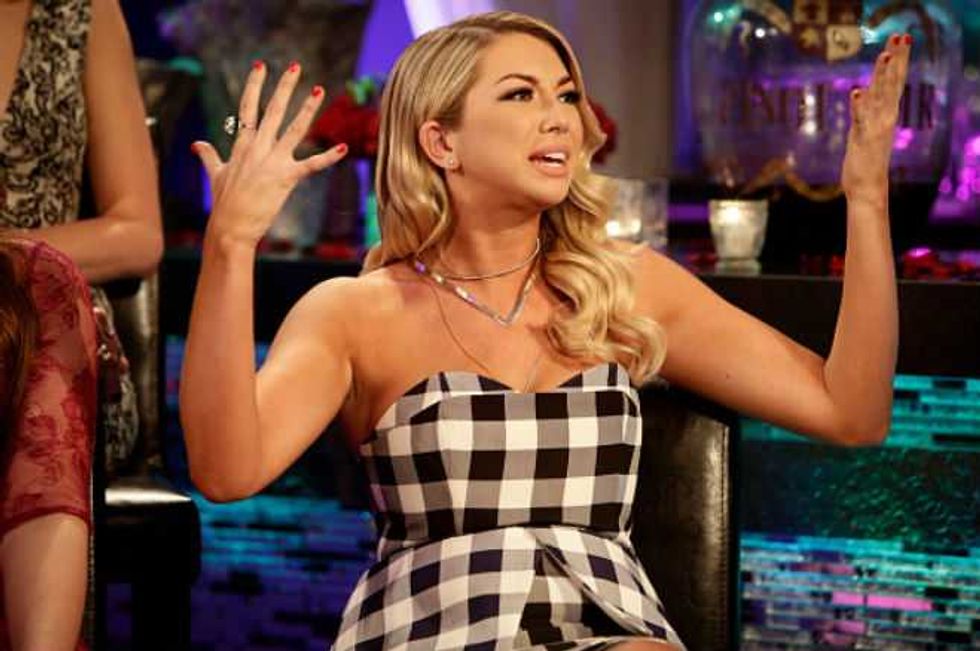 stassi schroeder sex tape
Stassi Schroeder has a leaked sex tape!
Didn't you think she would be a little smarter than that, all things considered? She always seemed fairly sensible, if a little bitchy.
PumpRules—Sex And Drugs And Getting Jax'd—Oh My!
Anyway, apparently on part 2 of the Vanderpump Rules reunion tonight the reality star admits to having a "self-pleasuring" video, and accuses Scheana Marie of helping a group of "frenemies" expose the tape and send it to a number of outlets, reports TMZ.
The tape never went public, but Stassi is understandably pissed by the alleged betrayal... as for who the tape was meant for, Stassi told Andy Cohen it was for a boyfriend she had a couple of years ago.
Vanderpump Rules Cast Makes HOW MUCH An Episode???
Assuming the boyfriend she means is Jax Taylor, and he was the one who tried to release the tape, it would explain just WHY Stassi is so furious with him.
It also might explain what those terrible, awful things are that she keeps hinting Jax did to her.
EWWWWWWWW.