2021 is the year of giving 100% no matter what you're doing. We've decided to invest our energy in something we've long neglected: our hair. Since we've been spending more time at home it's not had the best treatment, from messy buns on the daily and washes are few and far between.

Our editors are looking for a hair revival, everything from texture to volume, and most importantly growth. We wanted it all and without the hassle of juggling tons of brands to achieve the look we dreamed of… that's when we discovered Vegamour.
Vegamour is a 100% vegan beauty brand that is clinically proven to help stimulate hair growth without any toxic chemicals. They've got everything you could possibly need including shampoo, conditioner, hair serum, hair foam, and so much more, all made to add inches to your mane. We knew this was it especially when we realized how much value we'd get from their GRO Complete Kit!
Here's everything you get with the GRO Complete Kitto tackle your #hairgoals from every angle:
GRO Revitalizing Shampoo & Conditioner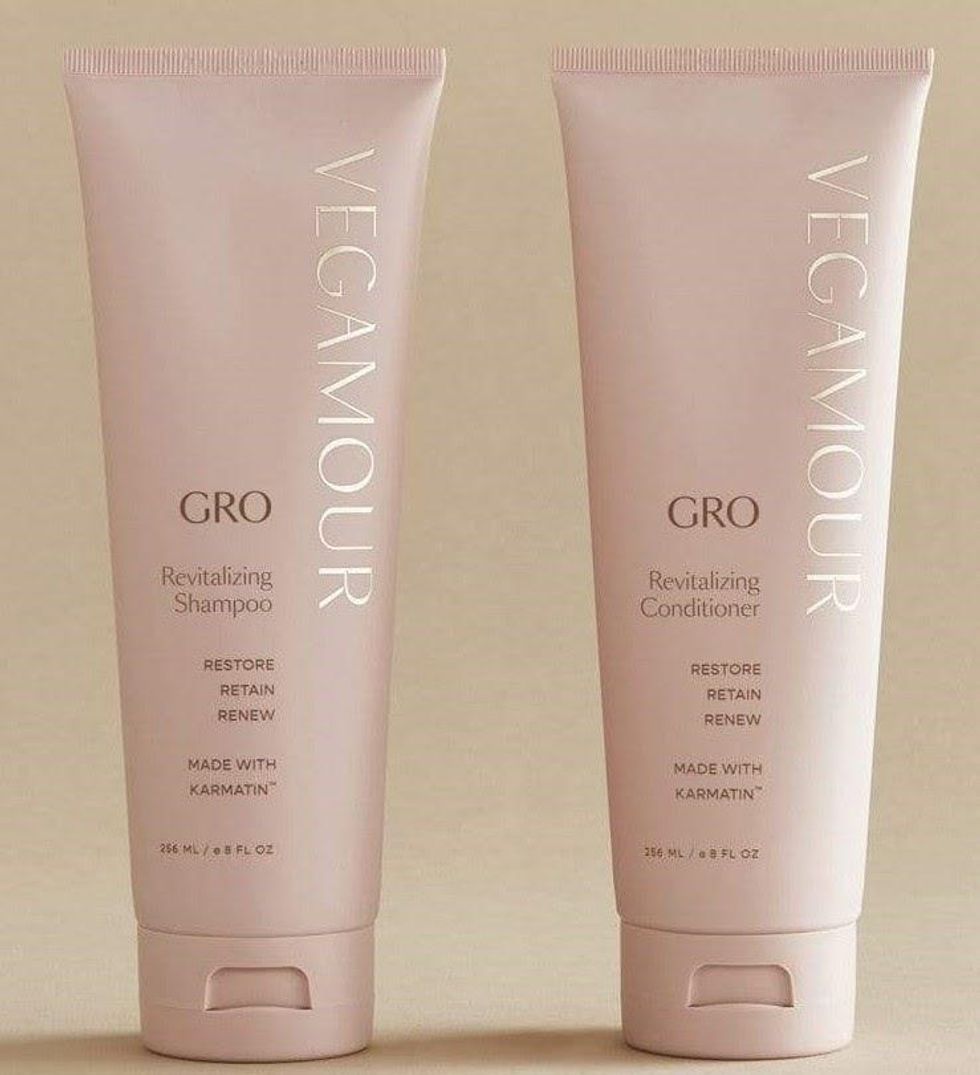 The core of any hair care routine is your shampoo and conditioner. With Vegamour your simple wash becomes crucial to achieve those long luscious locks. Both use microencapsulation technology to deliver powerful phyto-actives deep beneath the surface of the scalp, stimulating growth. You'll get visibly stronger, thicker, and fuller hair, plus the extra inches you desire.
On top of that, they also have Vegamour's proprietary Karmatin™ (vegan keratin) that strengthens and smooths damaged hair cuticles. These bond to within hair follicles to help repair cellular damage and lock in moisture. Lastly, the restoration of volume and shine is thanks to nourishing wild harvested marula, baobab, and Ximena oils.
Plus, all products are free of sulfates, silicones, parabens, gluten, and artificial fragrance - safety that we trust. And it works with all hair types or textures.
GRO Scalp Detoxifying Serum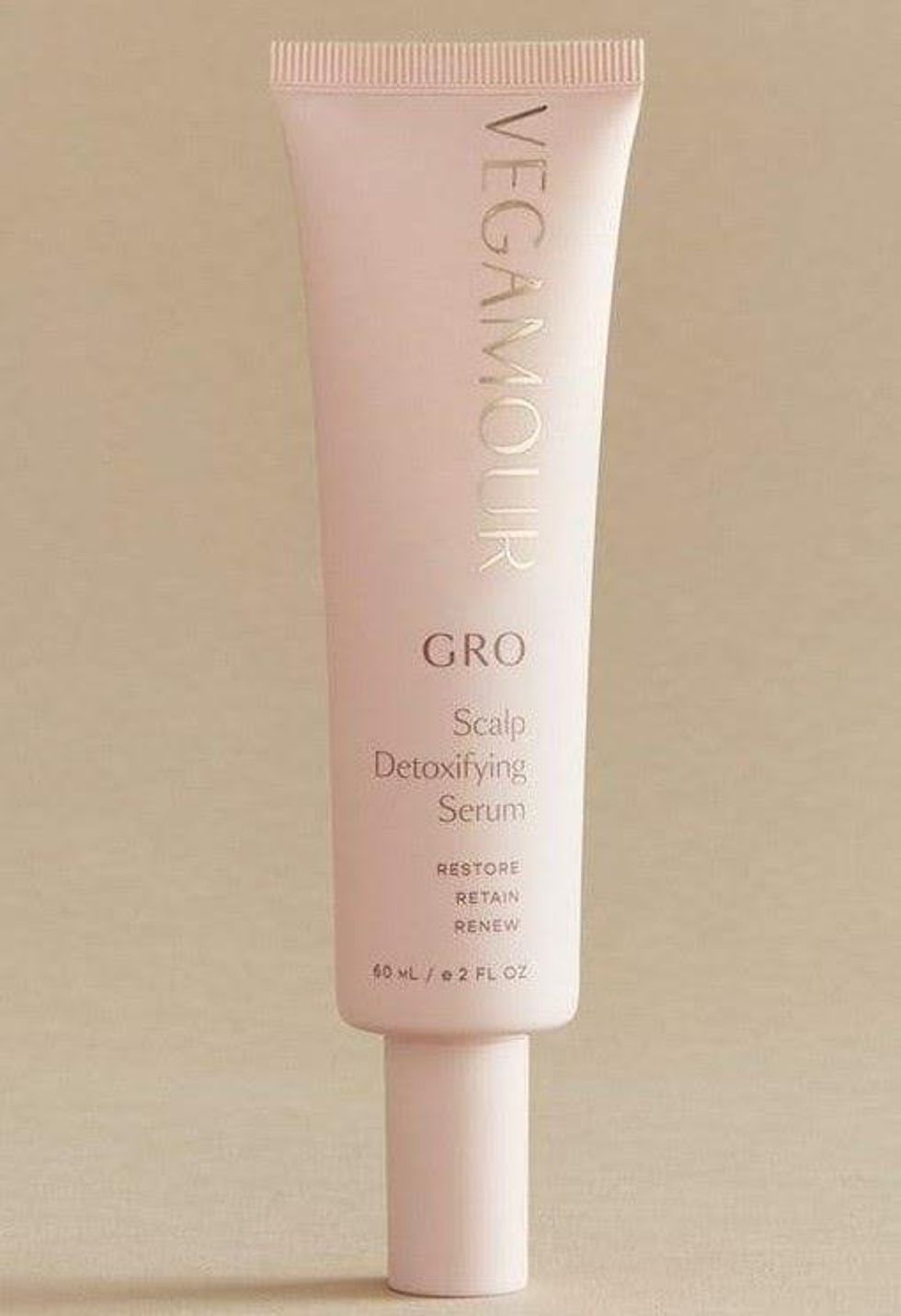 This weekly treatment is a must-have. A healthy scalp is key no matter what your hair goals are and this serum is the best out there. Vegamour's formula includes a vegan silk protein that works to gently remove scalp buildup, help repair scalp damage, and protect from environmental pollutants, while still locking in moisture.
Oily scalp? The serum's zinc PCA works to absorb any excess oils and reduce scalp irritation. You can't go wrong with these plant and mineral actives ridding you of dandruff-causing fungi (a real game-changer).
When your hair is dry, simply part into even sections and massage the serum into your scalp for 1-2 minutes. Leave on for 5-10 minutes, rinse it out, and then proceed with your GRO Revitalizing Shampoo & Conditioner. Each product supports the other in your growth journey.
GRO Hair Serum & Foam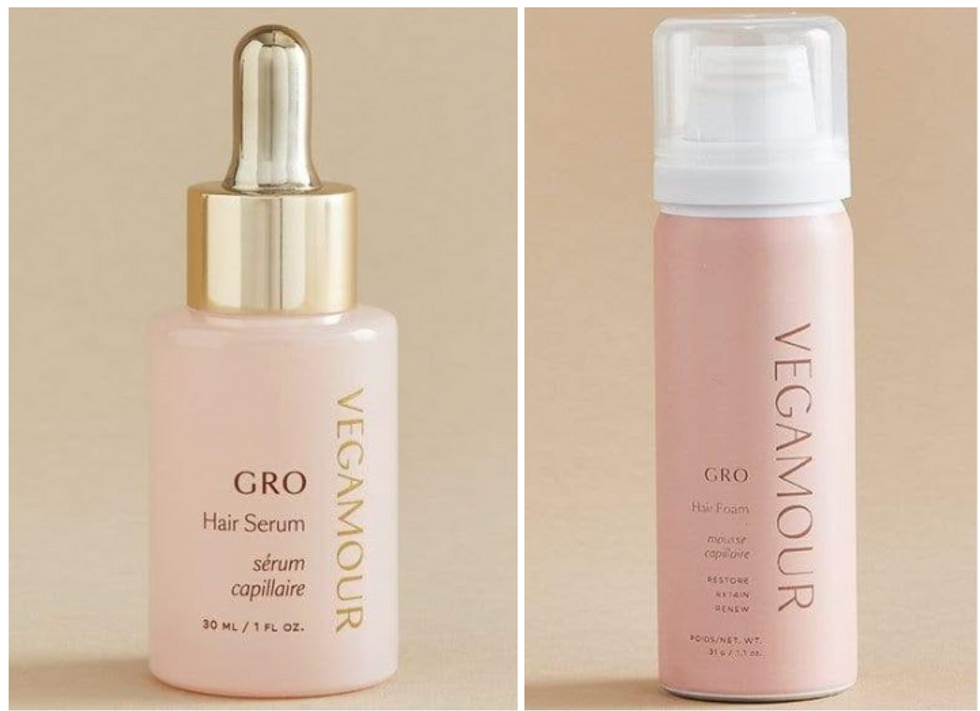 The path to hair growth seems intimidating until you start using Vegamour. Their #1 selling Hair Serum gets visible results in as soon as 90 days and after 4 months up to 50% greater density and 76% less shedding. All by using powerful phyto-actives, such as red clover, curcumin, and mung bean, this formula gives a boost in strength, length, and thickness.
Never consider using those old hair growth products, like Rogaine, that use harmful chemicals like minoxidil. There's no need to risk those scary side effects when you can turn to Vegamour.
The Hair Serum is perfect for spot treatments with its precise application and can be applied to wet or dry hair. However, the Hair Foam comes in handy for its easy all-over application with the same powerful formula. Though it's best applied on wet hair, this foamy solution gives you instant volume on top of growth.
GRO Dry Shampoo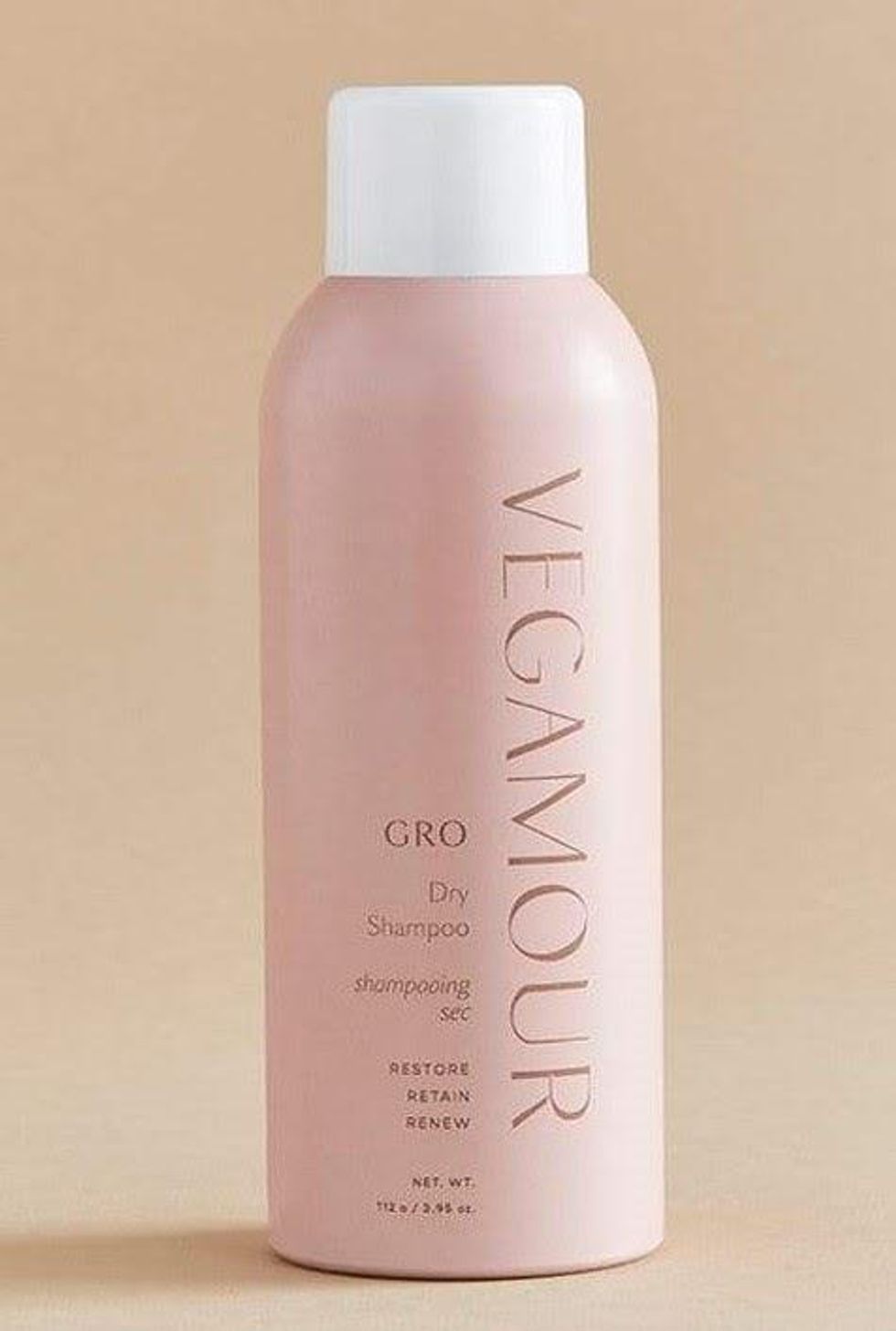 Everyone needs a good dry shampoo in their arsenal. Between work, working out, and just the general busyness of the day-to-day, you need your hair to keep up. Vegamour's Dry Shampoo is perfect for those in-between wash days.
This plant-based time-saver features a powerful, lightweight, talc-free formula. Just hold the bottle 4-6 inches away from your hair and spray directly at the roots, then massage in, leave for a minute (pro tip), and brush/style. And if you're looking for a little extra volume flip your head upside down while massaging it into your hair. Get out the door in minutes, thanks to Vegamour.
GRO Biotin Gummies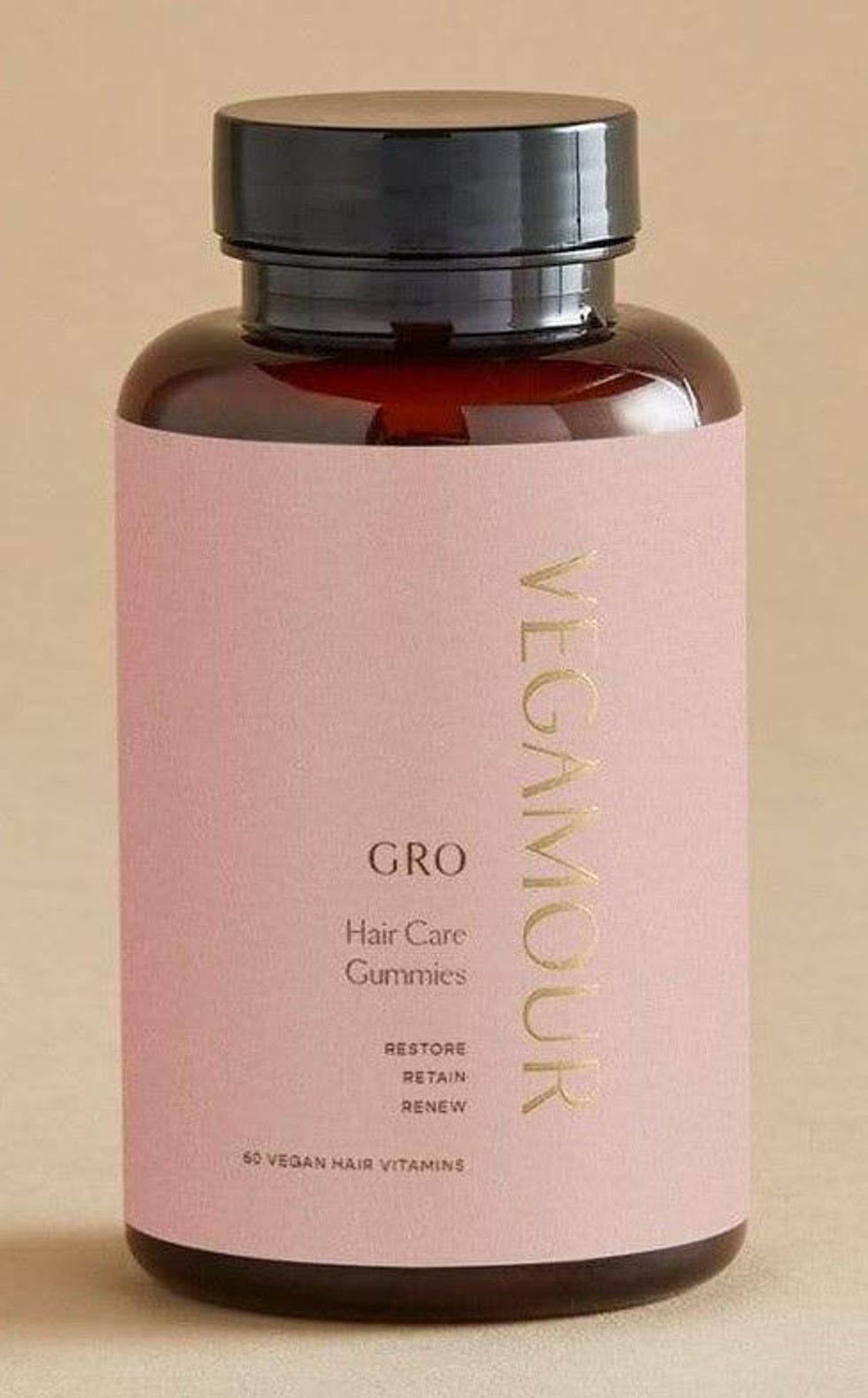 You can take care of hair even without applying a product directly to it. We want to approach growth from every angle and so does Vegamour. Their vegan Biotin Gummies are made from a combination of vitamins and minerals to help nourish your scalp, strengthen strands, and give overall support to your hair.
Just take one gummy a day and see thicker, shinier hair. Vegamour packs them with biotin and folic acid as well as vitamins B-5, 6, and 12, stimulating new cells and keratin production. While vitamins A, C, and E neutralize follicle-damaging free radicals, plus zinc will work to balance and maintain scalp health. All of this in a delicious naturally flavored strawberry treat.
When we said Vegamour's GRO Complete Kit gives you everything - we meant it. These 7 super-products are available together for $282, or $254 with Vegamour's subscription, delivering a new kit to you every 2 months. That means you save $64 when you invest in this kit as opposed to buying each product individually. We could not find better quality or quantity out there when it comes to hair growth.
Each of these products supports the other to get you to your #hairgoals, while also being cruelty-free and toxin-free. Prioritize your hair with Vegamour and know you're covered from start to finish.
JUST FOR YOU: Our friends at Vegamour are offering our readers an EXCLUSIVE offer! Follow this link and enter BEAUTY20 at checkout to receive 20% OFF!