Top Stories
Christian Bale transforms into Dick Cheney, recreating the former V.P.'s rise to power.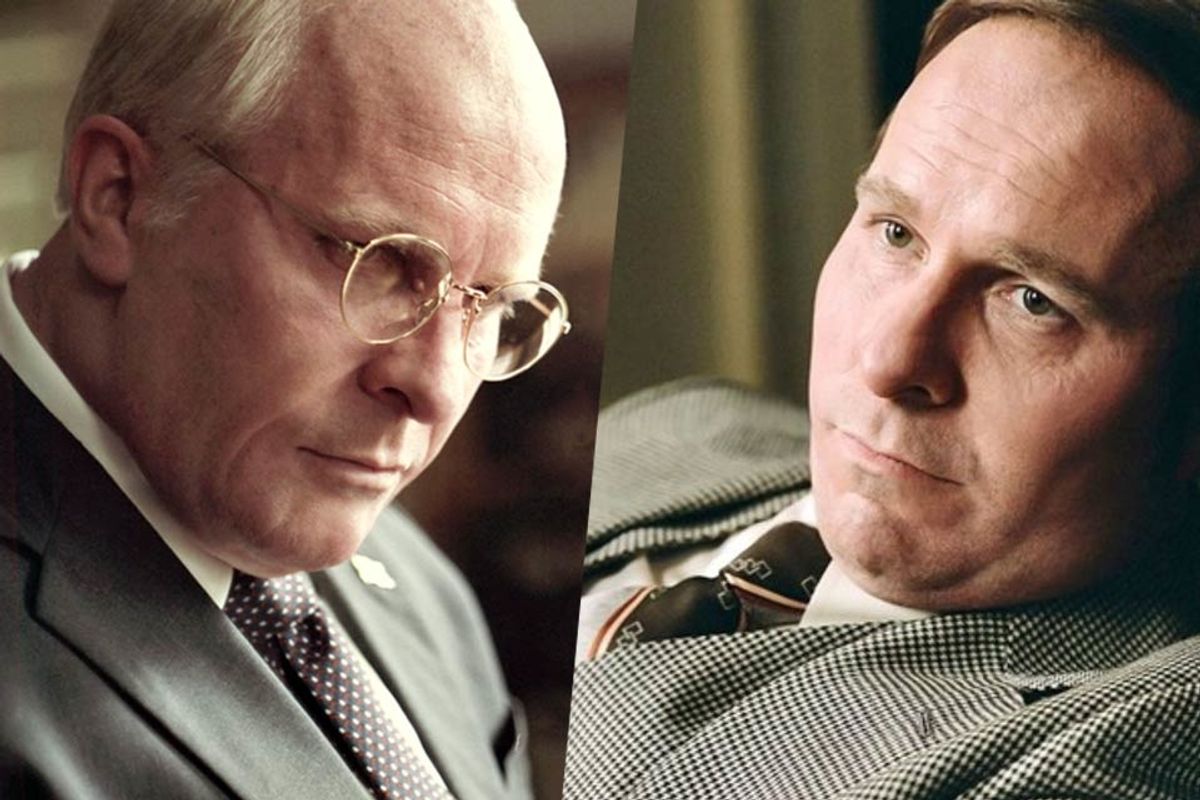 Witness the rise of Dick Cheney on the silver screen this holiday season.
On Wednesday, Adam McKay released the trailer for his Dick Cheney biographical comedy-drama film Vice.
McKay, Academy Award-winning writer of The Big Short, wrote and directed the feature, which stars Christian Bale as Dick Cheney, Amy Adams as Lynne Cheney, and Sam Rockwell as George W. Bush. Bale's shocking resemblance to the former Vice President further evinces the actor's skill and dedication to embodying a role, both physically and mentally. McKay declared to Deadline, "What I wanted to avoid was, I didn't just want someone to do an impression of Dick Cheney. What Christian Bale really does is he psychologically breaks someone apart and puts them back together again...The second I thought of doing the movie, I knew right away, the most exciting person to play him is Christian."
The trailer opens with a brow-furrowing Bush sitting across from a pensive Cheney over a sunny outdoor lunch. Bush implores Cheney, "I want you to be my VP...You're my Vice." After minimizing the position of Vice President as "mostly a symbolic job," Cheney's measured, austere voice offers a compromise of duties and a play for power: "I can handle the more mundane jobs: bureaucracy, military, energy, and foreign policy."

The steady cadence of Bale-as-Chaney's voice sets the pacing of the trailer's montage of scenes depicting frontlines of the Iraq War, White House meetings, and personal conversations between Cheney and his wife. Vice is slated for release this Christmas Day.
---
Meg Hanson is a Brooklyn-based writer, teacher, and jaywalker. Find Meg at her website and on Twitter @megsoyung.
---
POP⚡DUST | Read More...
17 Mean Girls Memes to Celebrate October 3rd
CBS This Morning Has a New Co-Host!