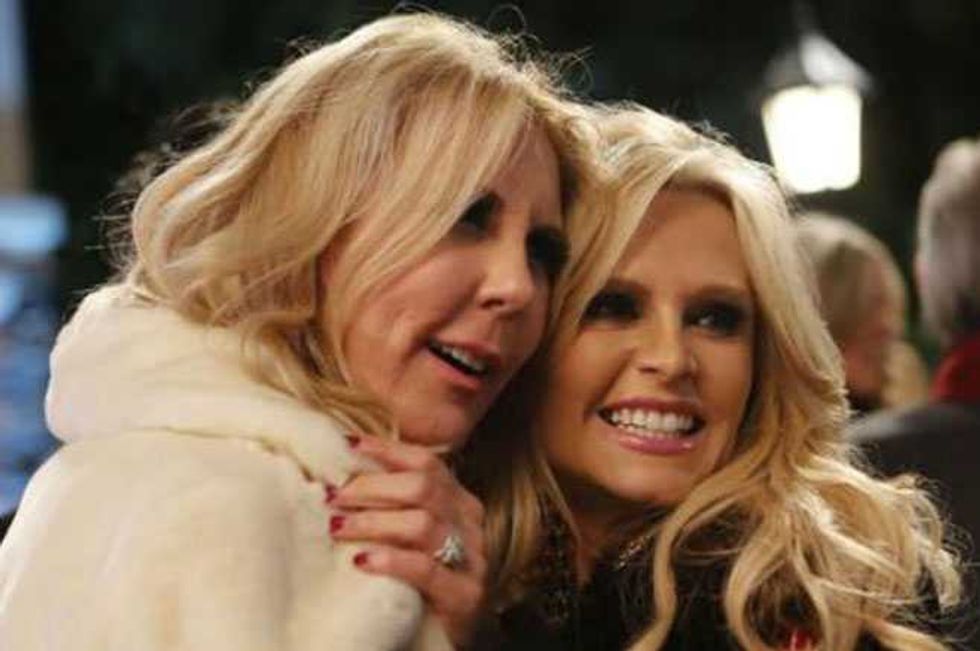 vicki gunvalson tamra judge accident
Real Housewives favorites Vicki Gunvalson and Tamra Judge were rushed to hospital over the weekend after being involved in a four wheeler accident in the Californian desert.
The RHOC stars were filming a trip to The Algodones Dunes in Glamis, approximately 200 miles South East of Orange County, and were sharing a Polaris RZR dune buggy on Saturday when it went out of control and rolled several times.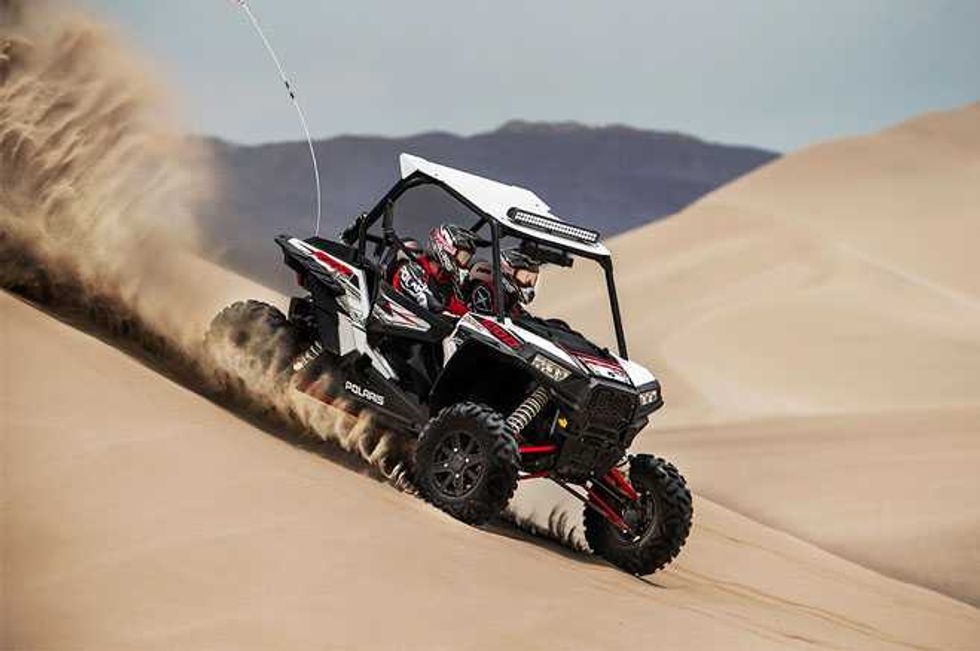 A buggy similar to the one the ladies were in at the time of the accident.
Vicki was airlifted to a nearby hospital and kept in overnight for observation before being eventually released on Sunday morning with no major injuries. Tamra was also hospitalized but released on Saturday. Apparently the hospital visits were mostly cautious and neither of the ladies were in any grave danger.
According to TMZ, Tamra was behind the wheel with the camera crew in the vehicle taping a segment when the accident happened.  Tamra confirmed this in a Facebook post adding that she feels incredibly guilty and lucky to be alive.
"We are both beat up but very lucky to be alive. I've never been so scared in my life. As the driver I have an overwhelming amount of guilt and just happy that the 4 of us are alive."
Vicki echoed her sentiment adding that she feels her late mother was their guardian angel.  She quipped that maybe a spa day may be a better choice for the next trip and shared a photo of her rescue helicopter.
vicki gunvalson tamra judge accident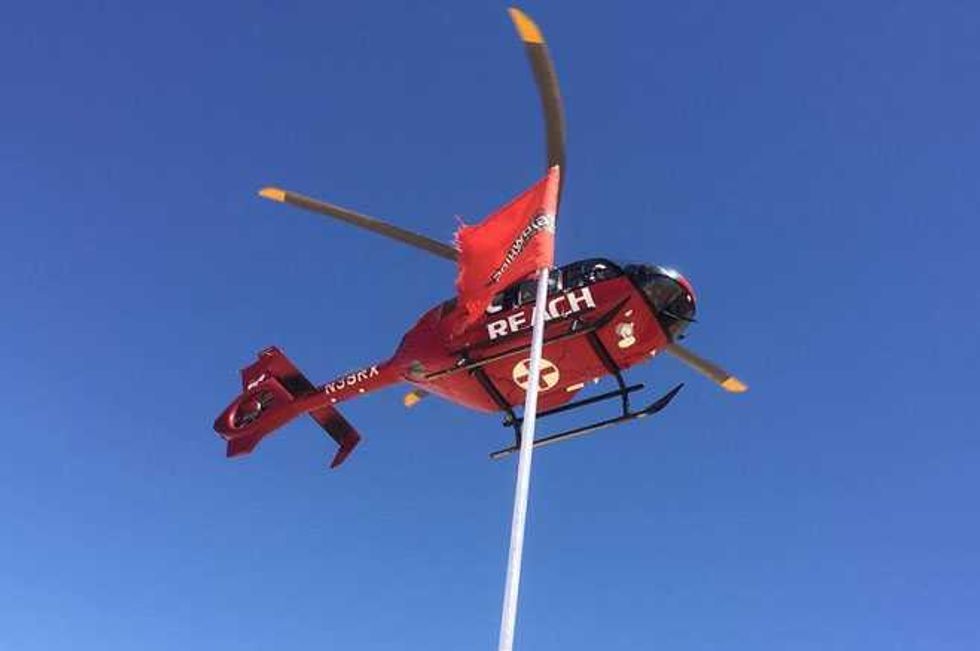 Thank you everyone for your prayers. #itwasntourtime @tamrajudge , @heatherdubrow https://t.co/a8DuMvYXQP

— Vicki Gunvalson (@vgunvalson) April 4, 2016
The trip was to celebrate Tamra's husband, Eddie's 43rd birthday and they were joined by Tamra's son Ryan and granddaughter Ava for the filming of the 11th season. Bravo haven't said whether footage of the accident will be included in the show, so I guess we'll just have to tune in when it airs later on this year!
vicki gunvalson tamra judge accident
vicki gunvalson tamra judge accident