Top Videos
Denial...or liar liar pants on fire? You decide!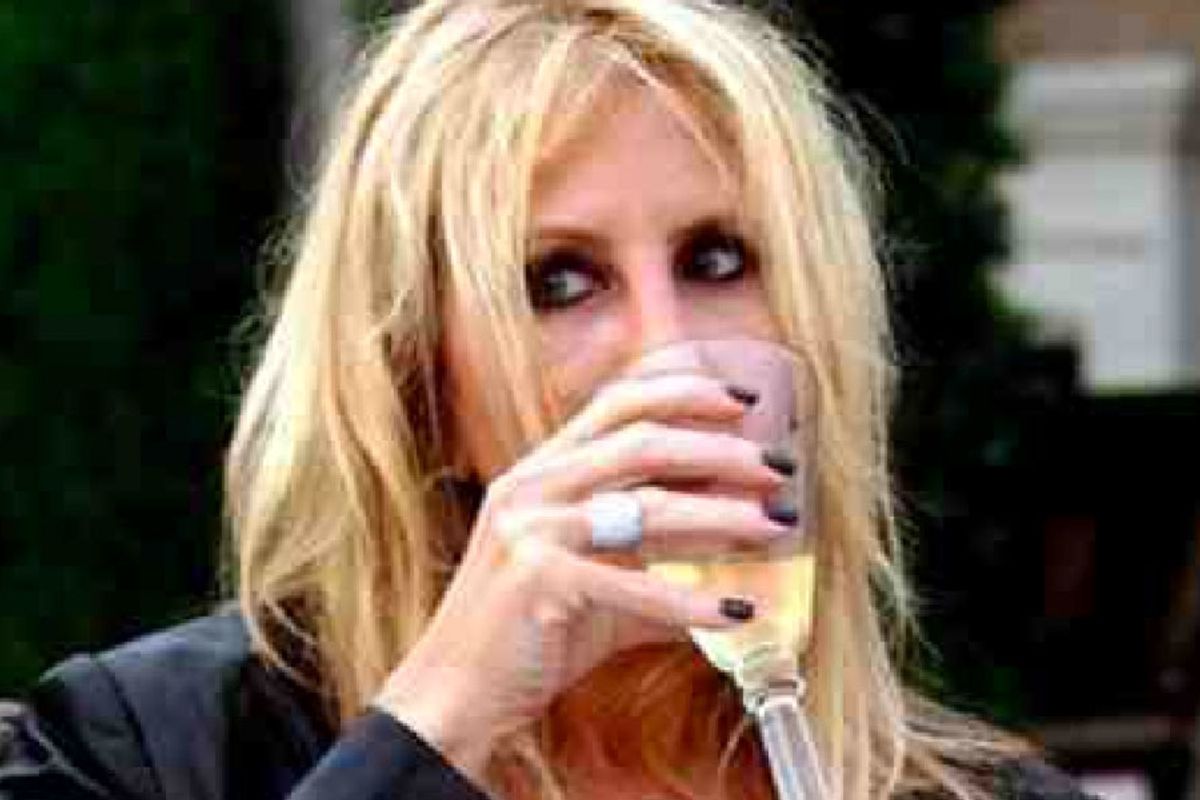 Vicki Gunvalson Brooks cancer denial continues, because, Vicki Gunvalson peeps! You didn't think she was just gonna 'fess up and move on did you?
Ah, Vicki Gunvalson—the delusional gift that just keeps on giving.
Gunvalson has been front and center of a truly bizarre and despicable reality TV plot line over the past year.
Sadly, however, it wasn't not just for the cameras though—it was only too real, for once.
As Popdust previously reported, Gunvalson's now ex-boyfriend, the super creepy Brooks Ayers, faked cancer treatments as a way to try and garner sympathy from the 53-year-old.
Ayers insists that he DOES actually have cancer—but, quite frankly, at this point nobody believes him,
Gunvalson's fellow housewives were quick to see through creepy Brooks' ruse—and it caused many a wine-addled fight during last season's RHOC.
Gunvalson stood by her creepy man throughout, and butted heavily-Botoxed heads with all of her costars over the issue.
She's since come out and admitted that she was "duped" by the creepster—and it's transpired that she was lying herself throughout the farce, also for purposes of sympathy apparently.
However, despite coming (semi) clean, in true Vicki Gunvalson form, she's still heavily in denial about the whole sorry state of affairs.
Well, in denial, or continuing to lie through her teeth—you decide.
On last night's episode, Gunvalson attempted to mend bridges with longtime friend, Tamra Judge.
The two went at several times last season over creepy Brooks, and have not been on friendly terms since.
Gunvalson and Judge came face to face at a beach party thrown by RHOC newbie, Kelly Dodd.
Here's how it went down:
Gunvalson:
I'm sorry. Will you forgive me? I went about it the wrong way. I want to be us again.
Judge:
I just find it really hard to believe that you live in the same house with a guy. I mean, you would know if somebody had stage 3 cancer like that. Be honest, Vicki.
Gunvalson:
I never knew. I wasn't lying for him. I didn't know that he was lying to me. My love for Brooks was blind. Maybe I should have known better, but I didn't. I believed my man that I loved. Period.
Judge:
Honestly, I don't believe that.
Gunvalson:
This is my truth. My truth is that I believed Brooks. I believed Brooks had cancer and I believe all you guys were in on trying to bring him down. And that was hard. Because you didn't like him.
Judge:
I don't like him! He is a piece of shit. Why don't you just come to your friends and say 'I'm sorry – I screwed up?' We would all hug you and say it's okay.
Vicki Gunvalson, admit she screwed up? Hahaha, not in your life time Tamra Judge!
Gunvalson:
I think you in particular should have really been there for me. I don't think you were. I think you kind of turned a little bit on me. You didn't turn on me, you turned away from me when I needed you the most. You don't care. My relationship fell apart of me in front of my eyes. You guys have no clue what I've been through.
Judge:
I was worried for you. We loved you and cared about you. You never once came to me and said I'm so sorry. All the shit that that guy had put you through, all the lies that have been exposed, and you chose him over us? Did you ever think you're a little bit stubborn?
Gunvalson:
I for sure am. I'll admit that. You were right. What I did wrong is not really believing that all you guys were seeing something I didn't see.
Judge really wasn't buying Gunvalson lame-ass pseudo apology however.
In a later on-camera confessional, the savvy 48-year-old branded Gunvalson "the older sister that you don't want" and "a true narcissist."
Yeah, that sounds about right.
Judge also called Gunvalson's story, "a hamster wheel of bullshit."
"I think Vicki will never ever admit she knew he was faking," she concluded.
"This is why Vicki has a hard time making friends."
Preach sister, preach.
Scroll down to watch the Vicki Gunvalson Brooks cancer denial pseudo apology
For more entertainment, music and pop culture updates and news, follow Max Page on Twitter
---
READ MORE...
Money Monday – How Much is RHOC's Vicki Gunvalson Worth?
Vicki Gunvalson And Tamra Judge Narrowly Escape Serious Injury During Filming Accident
House Tour Tuesday—Vicki Gunvalson Is Selling Her OC Home
Vicki Gunvalson Getting Hot And Heavy With Arizona Cowboy Jack Losey
Vicki Gunvalson's Meaner Than A One Eyed Snake Dont'cha Know?
---
Watch the Vicki Gunvalson Brooks cancer denial pseudo apology: