vicki gunvalson arizona cowboy Vicki Gunvalson Getting Hot And Heavy With Arizona Cowboy Jack Losey
Proving she's finally over that creepy Brooks dude, Real Housewives of Orange County's Vicki Gunvalson is getting hot and heavy with Arizona cowboy Jack Losey.
And, although the couple is vowing to take things slowly, a source close to the 53-year-old reality star tells Popdust exclusively that Gunvalson's friends have a very good feeling about her budding new romance.
How Real Are The Housewives? RHOC Plastic Surgery Exegesis
Giddy Gunvalson
"I haven't seen Vicki this happy in a very long time," the source says. "She's positively giddy like a schoolgirl. Jack is a real gentleman and treats her so well.
"They've been friends for years, and there was an instant connection when they met, but at the time Vicki was going through her divorce from Don, so she wasn't in the right head space to start dating at that point—and then she met Brooks.
How Real Are The Housewives? RHOBH Plastic Surgery Exegesis
"But now, she's definitely open and ready for love, and after the drama and disaster of her relationship with Brooks, Jack is just the tonic she really needs right now.
"He's fun and sweet, a great dad, honest and nice, and he has no desire to become any kind of reality star—he's very happy to allow Vicki to be the center of attention, which she loves.
"Everyone is super excited for her and praying this is the one."
How Real Are The Housewives? RHONJ Plastic Surgery Exegesis
Love on the interweb
Gunvalson certainly looks like she's enjoying every minute with her new man.
She instagrammed photos of her and Jack hanging out together at the weekend—along with a composite pic of when they first met back in 2011, and them now.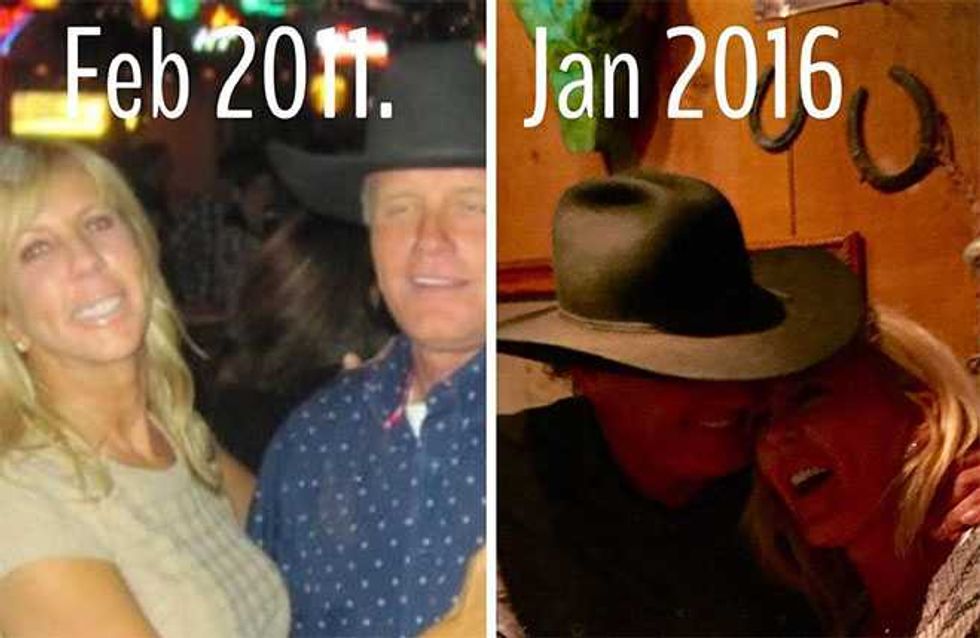 How time flies
"Ran across these pictures of Jack and I from Feb. 2011 when we first met. My how time flies," she captioned the pic, adding the hashtags #countryboy , #handlebarjs , #lifeisfunnysometimes
Well, Vicki's life now certainly looks a damn sight funnier than it was when she was with creepy Brooks.
How Real Are The Housewives? RHONY Plastic Surgery Exegesis
As Popdust previously reported, their relationship ended on a decidedly sour note after Gunvalson came to the realization that Ayers had been faking his cancer treatment, and perhaps even his cancer diagnosis—presumably in an attempt to stay in her life, and in front of the TV cameras.
They finally split for good last August, and Gunvalson left the world in no doubt about her feelings when it comes to her creepy ex.
How Real Are The Housewives? RHOM Plastic Surgery Exegesis
I hate him, I hate him with everything in me, and I don't hate people, but I believed him, I trusted him, I defended him, took a bullet for him when people didn't like him.
For more entertainment, world, music and pop culture updates and news follow Max Page on Twitter