Victoria Beckham Long Trousers
Victoria Beckham is usually flawless in her fashion choices these days.
It's her brand and her business and despite being castigated for not smiling ever, her style is pretty much impeccable.
Victoria Beckham: Mom, Designer, Now Goodwill Ambassador!
So what is the deal with the hideous clown like bright orange trousers she wore on Monday night to catch a flight out of LAX? The color is fine if you can wear that shade (I personally can't after wearing red trousers once as a teenager and someone asking me if I had got my period).
No it's the length of them that's the problem.  What's happened to her feet? The pavement skimming pants make her look like she is on wheels—surely she knows someone in her fashion empire who can take up a hem at short notice?
Taylor Swift Fails Attempt To Be Edgy With Stupid Harness
Actually maybe we should cut her some slack (geddit).  Maybe she had some sort of trouser-emergency on the way to the airport and had to borrow a tall person's pants to make sure she made her flight.  Well she would have been better off borrowing something from a small child that actually fit her, as not only do they look hideous, quite frankly wearing that much excess fabric in an airport is fraught with danger.  Escalators and moving walkways lie in wait—one false move and she'll be lost for ever.   Victoria Beckham Long Trousers
Kim Kardashian Brings The Crazy To Fashion Week!
La Beckham isn't the only celeb to be under the (wrong) impression that super long pants a) look nice and b) are practical. Check out these other celebrities who thought they were on the money with their choice of trousers...
1. Victoria Beckham long trousers—hit or miss?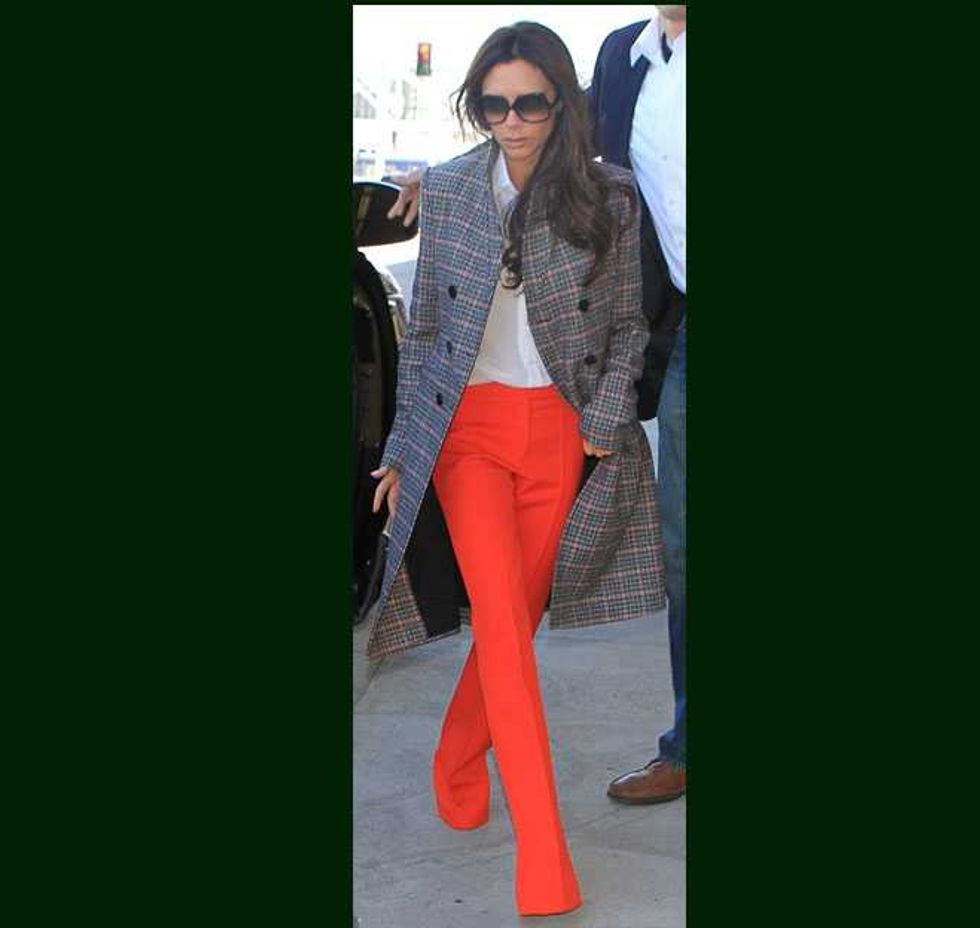 Victoria Beckham
2. Amal Clooney just about gets away with these super long pants as they only just touched the ground, plus she accessorized them so well.  George would look good with anything.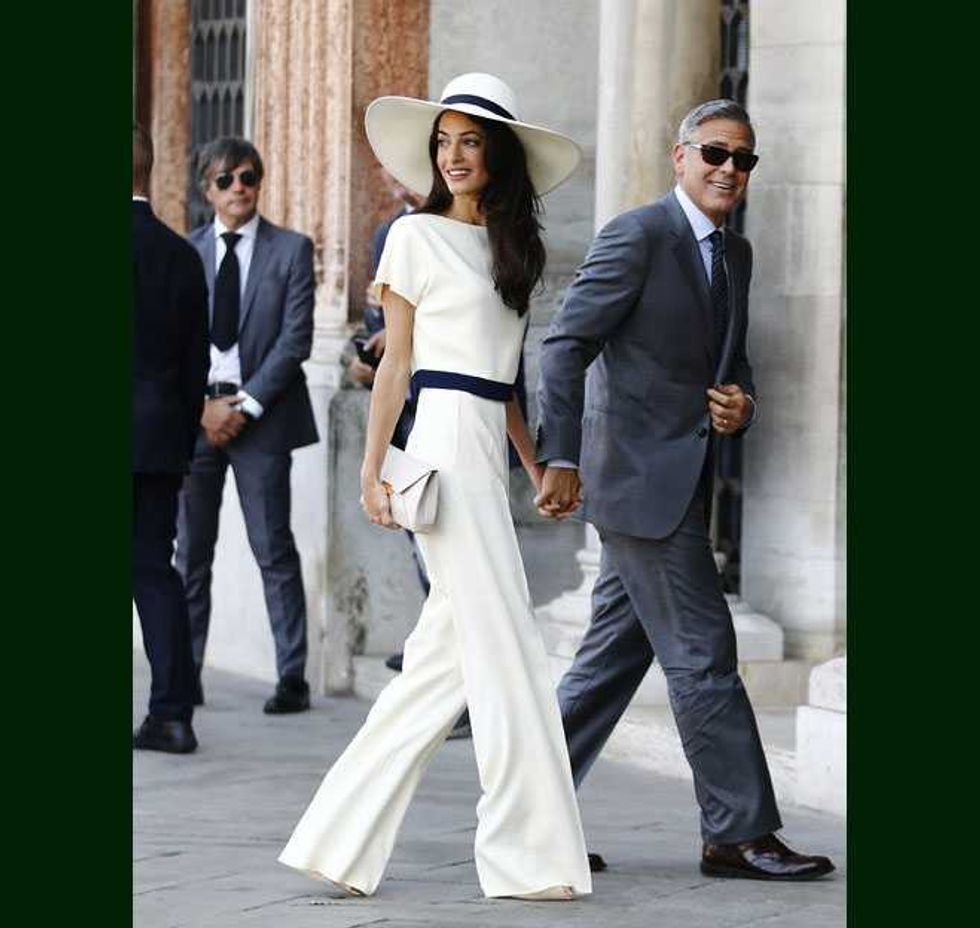 Amal Clooney
3. Cheryl Cole—A massive fashion fail all round with this ensemble—did this contribute to her US X Factor firing?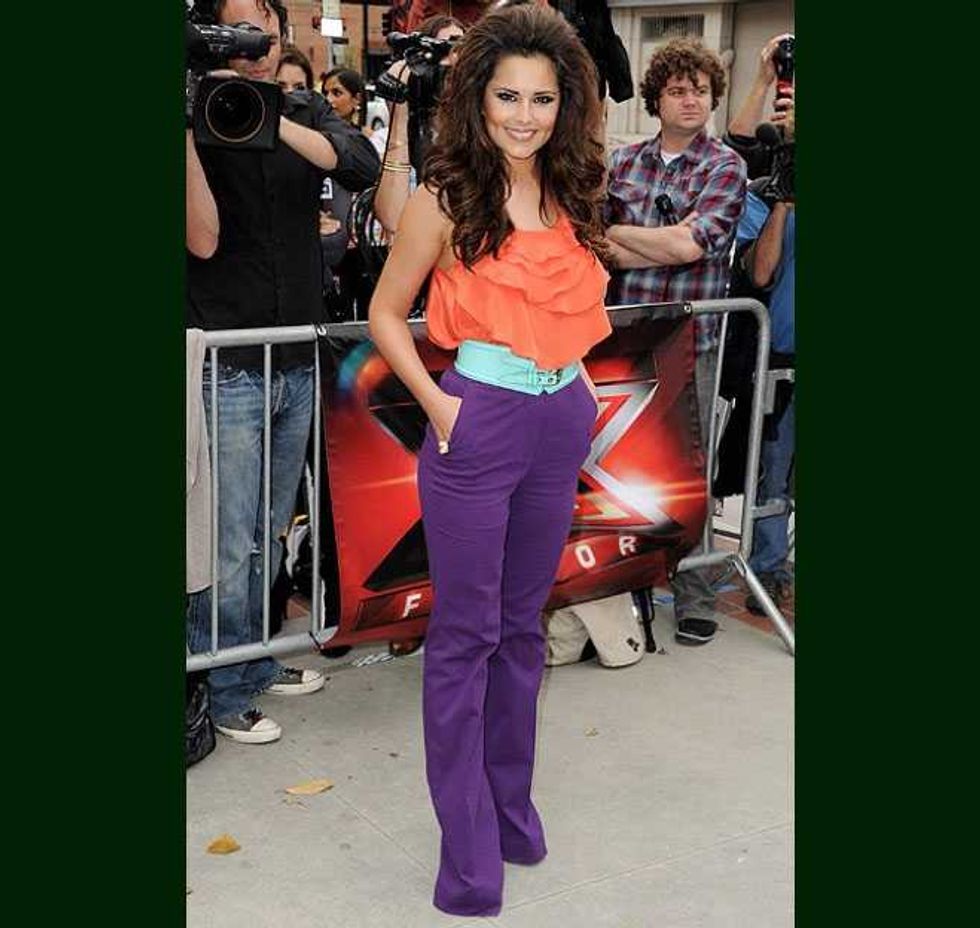 Cheryl Cole
4. Simon Cowell—Someone obviously told 5ft 8.5" Simon that wearing his pants a little longer would make him look taller. Wrong.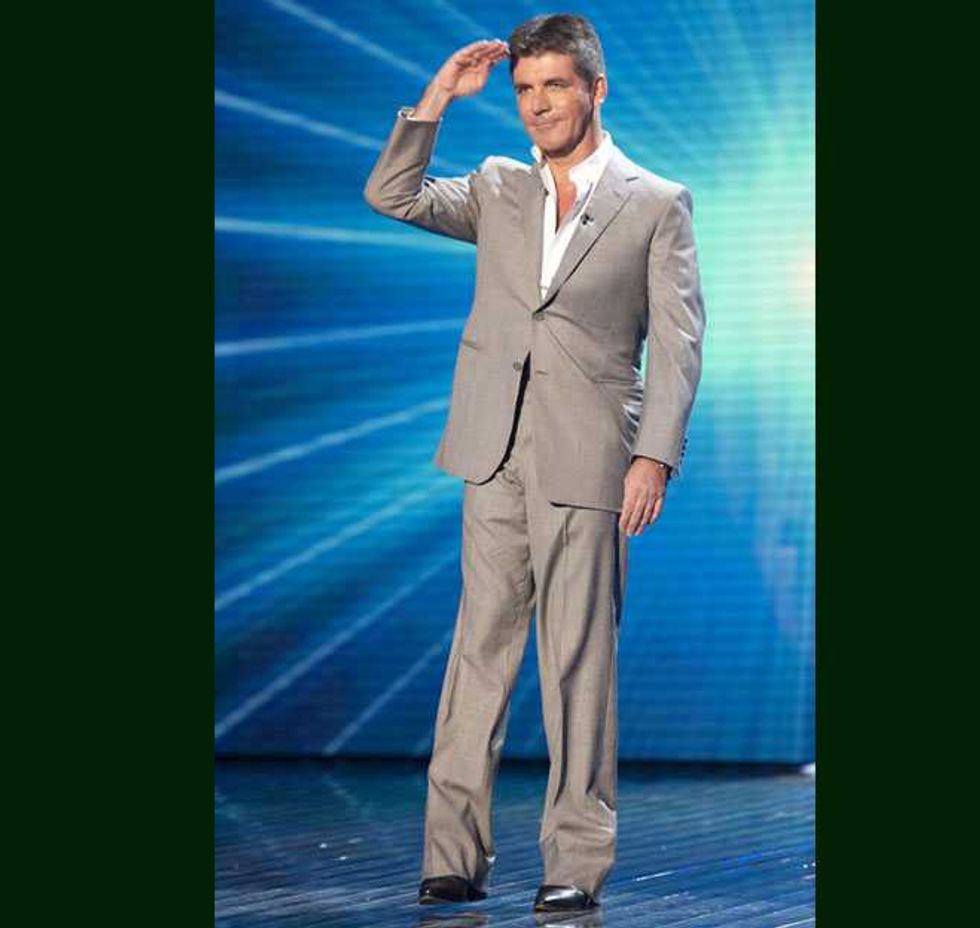 Simon Cowell
5. Kim Kardashian—Whatever the fashion fail, you can guarantee there will be a picture of Kimmy wearing it.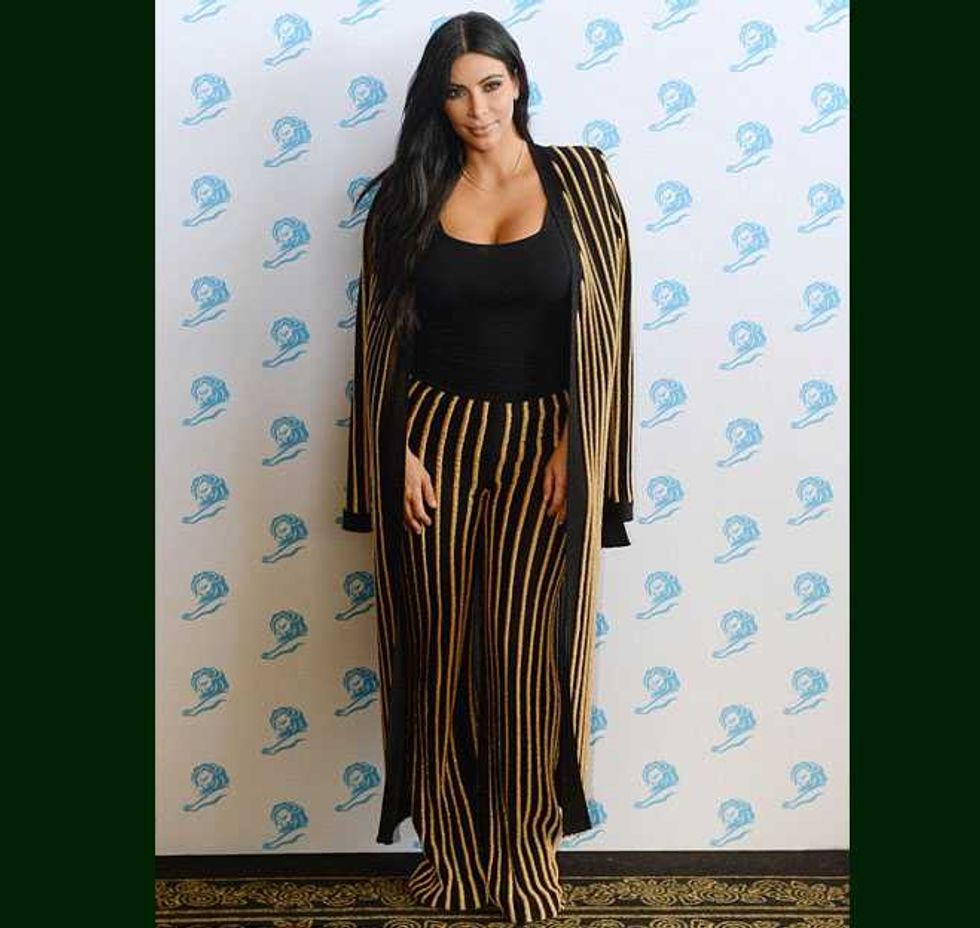 Kim Kardashian
Victoria Beckham Long Trousers