Nude photos, purporting to be of Victoria Justice, Jennifer Lawrence, Ariana Grande and Kate Upton surfaced Sunday after a monumental iCloud leak that allowed celebrities' phones to be hacked.
The photos were stolen from the stars' personal phones and then posted on 4chan, in an attempt to earn bit coins, according to Buzzfeed.
In addition to the pics, which include fully naked, topless and bikini shots, the hacker claims to have explicit video of J-law (giving a blowjob).

Oh uh J-Law....
The Oscar winning actress' rep confirmed the authenticity of the photos, telling Buzzfeed, "This is a flagrant violation of privacy. The authorities have been contacted and will prosecute anyone who posts the stolen photos of Jennifer Lawrence."
A rep for Upton said they are "looking into this" while Justice took to Twitter to deny the images the images of her are real, claiming, "These so called nudes of me are FAKE people. Let me nip this in the bud right now. pun intended."
And, as if that wasn't enough nudity for one day, a master list of other purported hacking victims soon popped up—naming pretty much every female celeb in Hollywood it seems—including, Amber Heard, Rihanna, Mary-Kate Olsen...the list goes on... and on... and on....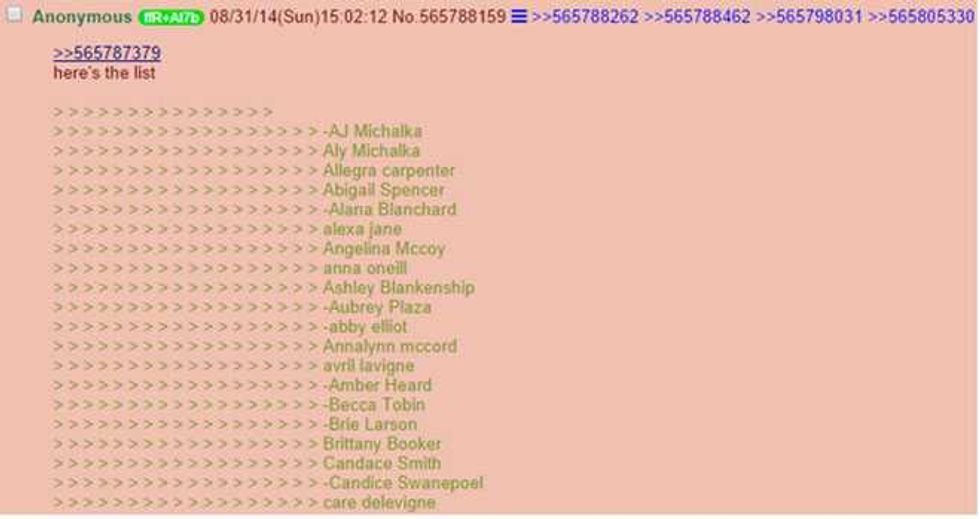 Hacker claims this is just the start of it.....
Ugh, please NO!!!! NO MORE KIM KARDASHIAN NUDE PHOTOS PLEASE!!!!