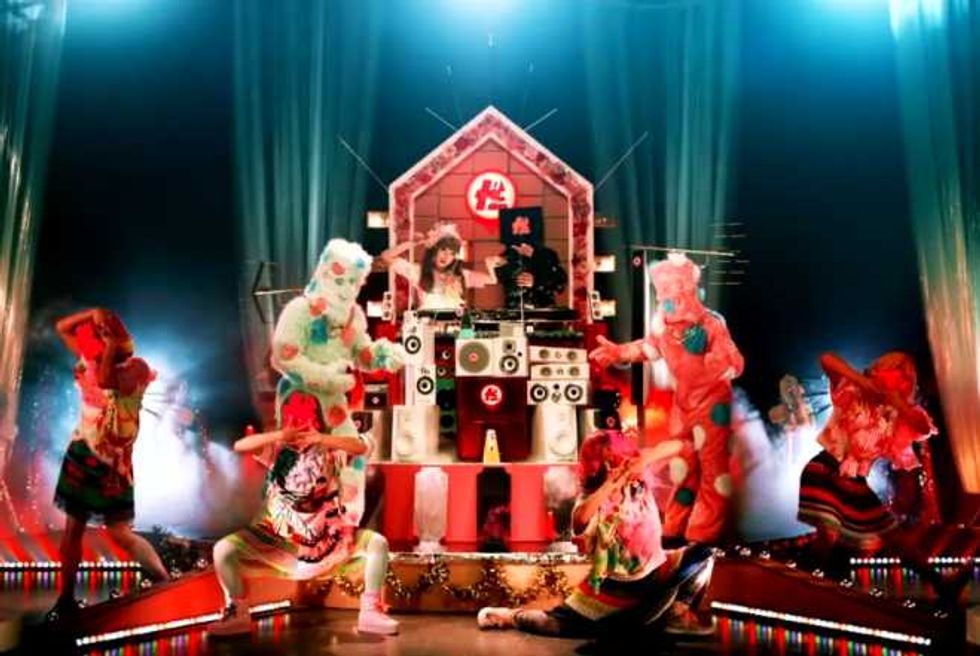 Kyary Pamyu Pamyu is j-pop personified, so it's strange to hear her trying out the very un-Japanese genre of dubstep on her latest single, "Invader Invader."
The song features all the usual off-the-wall J-pop quirks that make up Kyary's Yasutaka Nakata-produced tunes, just with a couple of added brostep drops forcefully jammed in. It should sound awkward, but in the hands of an unpredictable Harajuku princess like Kyary, it ends up being as wonderfully silly as everything else she's ever done.
The new sound probably had something to do with Kyary's growing global recognition and her recently wrapped world tour. In an interview with Japan Times from last month, the 20-year-old said: "I am definitely hoping to reach more people abroad. My next single "Invader Invader" deliberately has a really easy-to-remember chorus in English so that, hopefully, everyone can enjoy it."
Even if you're not a fan of the dubstep sound, watching Kyary play the part of a Kawaii Skrillex in the accompanying music video makes it all worth it.