Following a brutal mid-season finale, our beloved group fights for "Another Day," at least that's the case in a brand-new teaser for The Walking Dead's Season 5 return. The clip (below) is rather ominous, featuring never-before-seen footage of what's next for Rick Grimes (Andrew Lincoln) and company as they set out for a new mission. "We do what we need to do," says Rick in a voice over. "Then, we get to live." Images of carnage, guts and sheer will power (to use every ounce of energy to stab through a herd) splash across the screen. It leaves a taste of unbridled chaos: can they possibly survive at this point?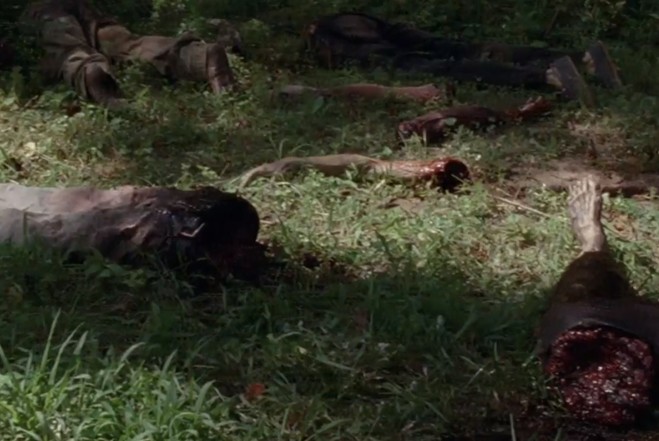 The show's fifth installment has been a bloodbath so far, with several core members falling by the wayside. But will their luck change? Everything's at stake, with endless possibilities. They're no longer on the path to Washington, DC, and they've lost one of the last links to humanity they had left. They now struggle with finding their place in a world ravaged by walkers and humans, alike.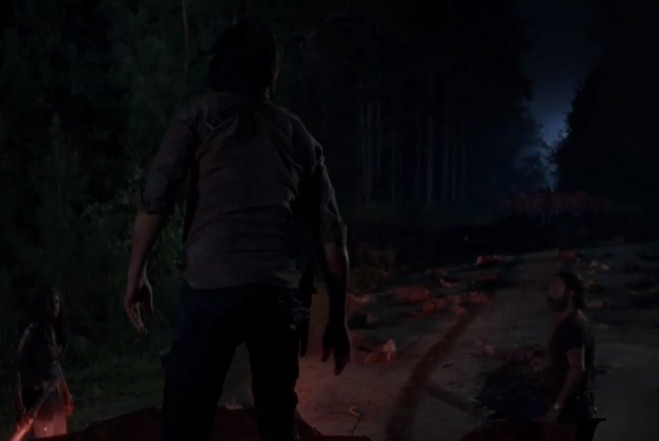 If you notice in the 30-second preview, the group deals with unfair weather—as a blistering thunderstorm gathers overhead and they take shelter in a barn. That's something the show has steered too-obviously away from, for obvious filming and budgeting reasons. It's a nice change of pace to see the characters deal with an outside force, far beyond their scope and control.
The Walking Dead is less than three weeks away and returns to AMC on Sunday, February 8 at 9/8c.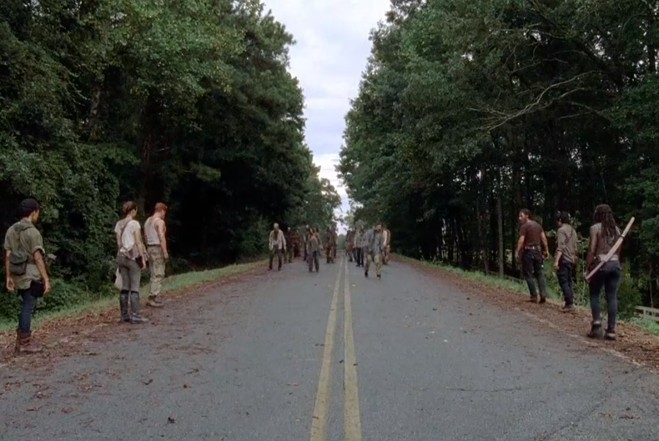 Stay tuned for Walking Dead updates. Be sure to follow @Popdust and @JasonTheScott on Twitter!