If you're like us, you've been going through major walker withdrawals since The Walking Dead's harrowing Season 5 mid-season finale. We said a sorrowful goodbye to one of the show's most optimistic survivors, and now the group is devastated and wandering the sun-scorched earth once more—seeking some sort of redemption. The hiatus has nearly come to a close, with the show picking back up on Sunday (Feb. 8). In an episode titled "What Happened and What's Going On," the group meanders and tries to come to terms with death and figure out what to do next.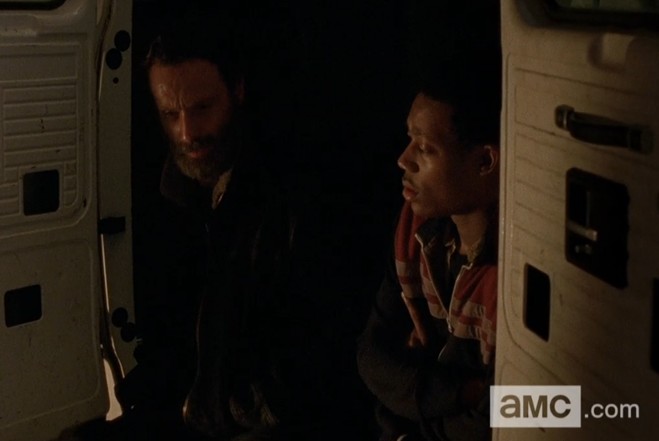 In the first two minutes of the winter premiere (below), Rick Grimes (Andrew Lincoln) and Noah (Tyler James Williams) have a heart-to-heart about life. Noah, in fact, reveals that he has plans to return to his home "outside of Richmond," noting that Beth Greene (Emily Kinney) wanted to go with him. Rick contemplates this and decides that that is the best option for the group to continue fighting another day.
"It was secure. It has a wall, homes, 20 people," Rick advises. "Beth wanted to go with him. She wanted to get him there. It's a long trip, but if it works out...it's the last long trip we have to make."
The Walking Dead returns to AMC on Sunday (Feb. 8) at 9/8c.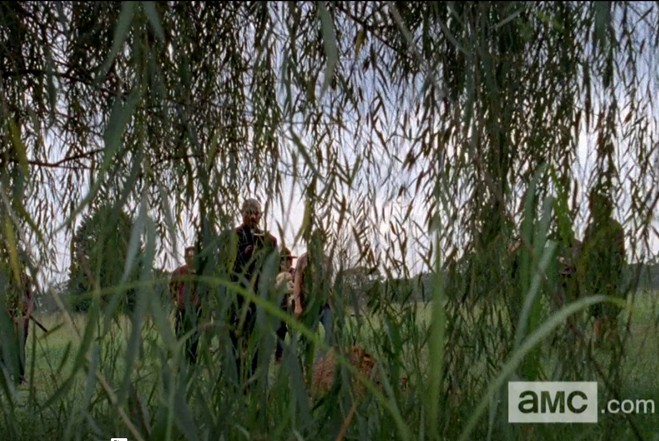 Stay tuned for Walking Dead updates. Be sure to follow @Popdust and @JasonTheScott on Twitter!