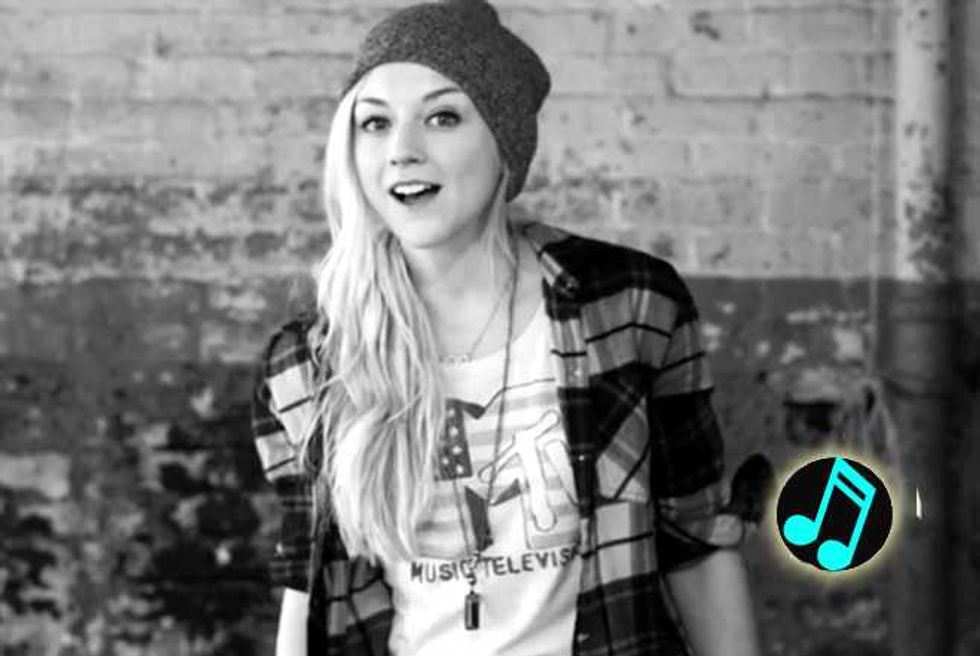 The Walking Dead fans might be a little disheartened following [SPOILER] Beth's untimely demise during the show's mid-season finale, but the actress and flourishing folk-pop singer Emily Kinney lives on! In her new music video for the total jam "Rockstar," the starlet pays homage to early MTV—bonus points for that epic throwback T-shirt, by the way—with a clip that sits in the singer's sweet spot. The official music video (directed by Entertainment Weekly's Jay Sansone) features plenty of 2014 pop culture references, including selfies with friends.
It's here!! My new single #Rockstar is available now on iTunes. Get it here: http://t.co/MVq4deJLSr

— Emily Kinney (@emmykinney) December 9, 2014
"I jumped at the chance to work with Emily because she's a double threat—an incredible dramatic actress and a pop star," Sansone told EW earlier this week, for the exclusive video debut. "You just have to roll camera on that kind of presence and let her do her thing. For this video, we chose a very clean '90s music video look and made something that resonates with Emily's style and something gritty the fans would appreciate."
Sit back, relax, and enjoy the power, grace and talent of one, Miss Emily Kinney.
The new delicious pop track, akin to Ingrid Michaelson, serves as the first offering from an album expected in 2015.
Stay tuned for updates. Feel free to follow @Popdust and JasonTheScott on Twitter!