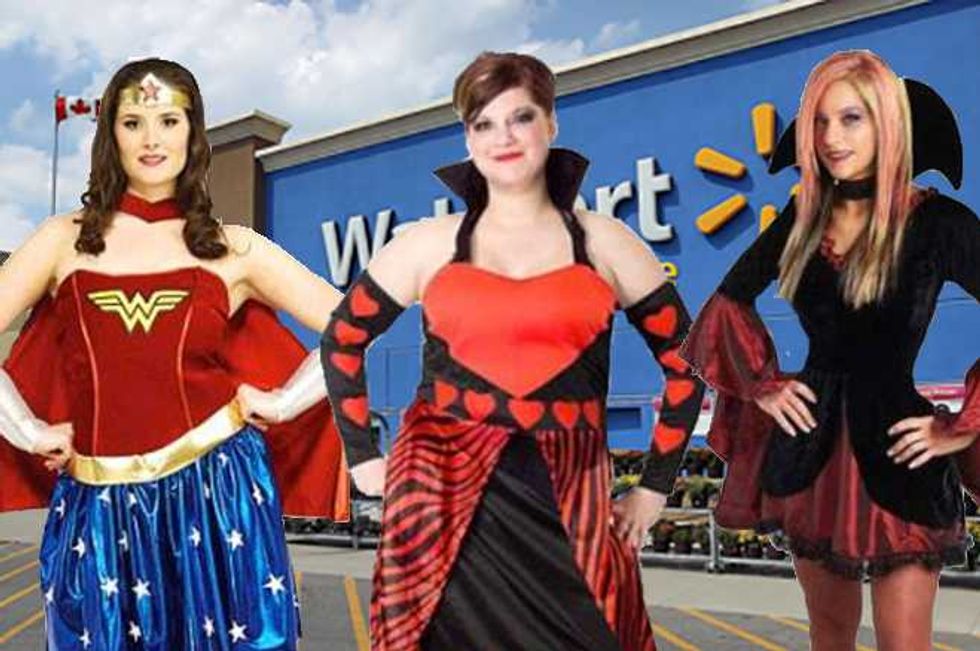 Walmart has been forced to apologize for listing plus size Halloween outfits as 'fat girl costumes' on their website.
Adding further to the controversy, many of the 'fat girls' modeling the clothes don't even appear to be plus size, including a very trim looking vampire.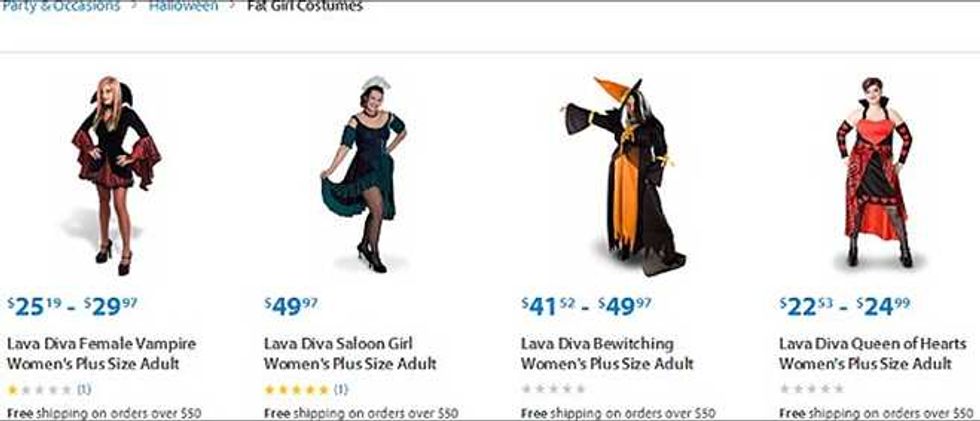 "This never should have been on our site. It is unacceptable, and we apologize," a spokesperson for the retail chain told MailOnline.
Leggings Aint Pants Rant By Tennessee Woman Goes Viral
"We are working to remove it as soon as possible and ensure this never happens again."
The "fat girl" category has since been changed to 'Women's Plus Size Halloween Costumes'..
Meanwhile, if you're still seeking inspiration for your Halloween costume, check out Popdust's pop culture inspired get-up ideas—all of which will work equally well for fat, thin, or medium sized chicks.
And, check out a selection of our favorite photos from the People Of Walmart website