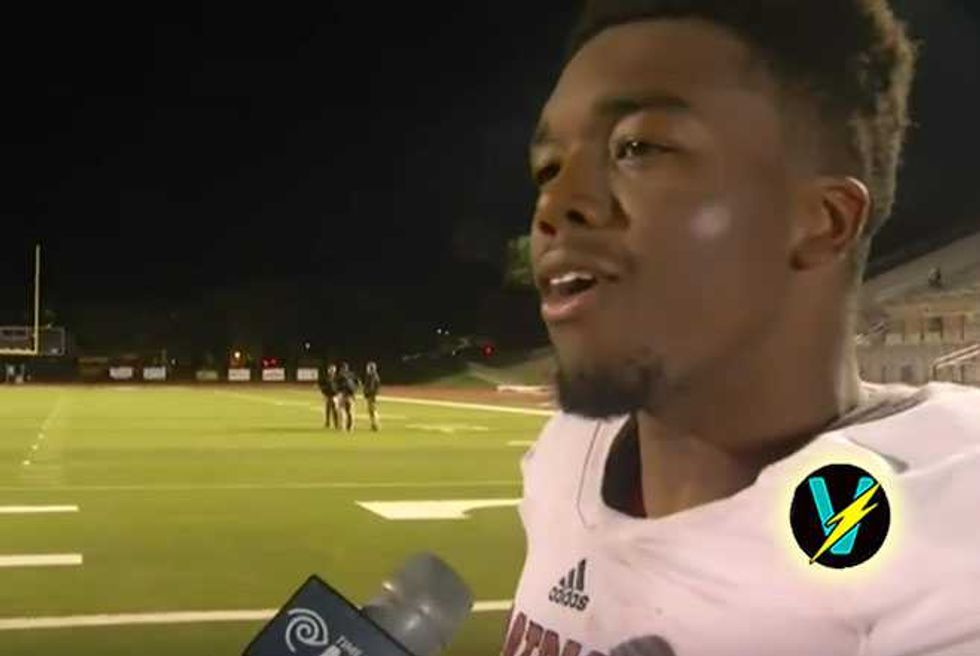 inspirational high school football video
We're going to totally generalize here—and, yes, we realize not everybody fits the stereotype.
But, your reaction to this video will likely show how British, or how American you are.
The video is from 2014, and it's a TWC News Austin interview with East View High School football player Apollos Hester.
Hester gave a rousing and impassioned speech just minutes after his team, The Patriots, won an unexpected victory against rival team, Vandegrift, by one point.
Not surprisingly, Hester is super psyched and pumped up by the victory—his joy and positivity are brimming over.
The news station call the interview "one of the most inspiring interviews we have ever captured"—and it's easy to see why.
Now, we're going to go out on a limb here, and guess that:
If you're American: you will feel like you can do ANYTHING after watching this!
If you're British: you will love this kid's spirit and passion, but will feel vaguely uncomfortable and just a little embarrassed by all the joy and enthusiasm….. because, it's... well....so very not British...and so very American.
Watch the video and see for yourself.
For more entertainment, music and pop culture updates and news, follow Max Page on Twitter