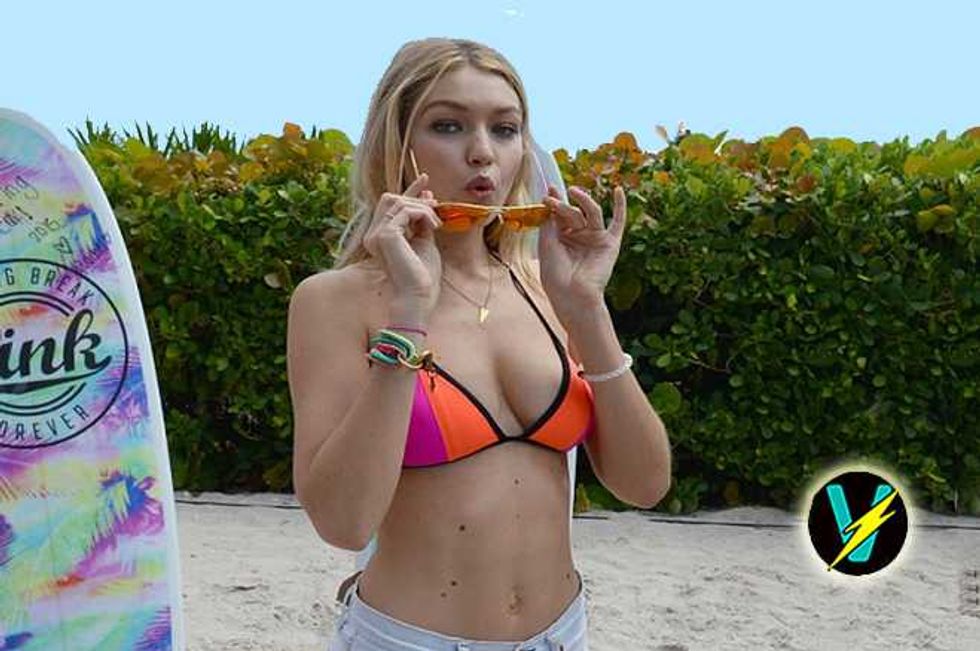 Gigi Hadid has today taken to her Twitter account to refute reports that she was caught on camera snorting cocaine.
The 19-year-old aspiring supermodel, who was in Miami for a Victoria's Secret event, was in the DJ booth with beau Cody Simpson dancing around.
Video footage has surfaced appearing to show her leaning over the counter-top in a "snorting" pose.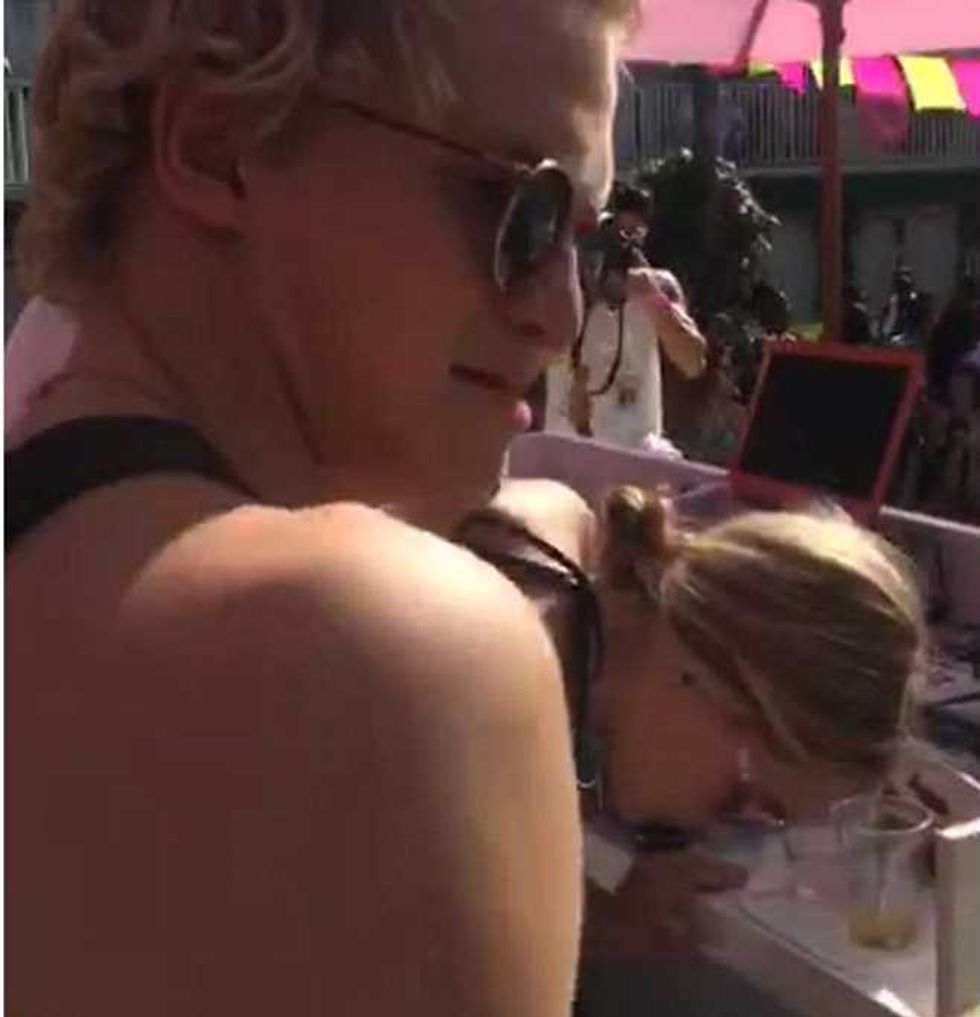 To snort, or not to snort, that is the question...
The video was quickly snatched upon by gossip blog Ocean Up after it appeared on 18-year-old Simpson's Snapchat Story (which is viewable by all).
The daughter of Real Housewives of Beverly Hills star Yolanda Foster and Mohammed Hadid was quick to retaliate, shooting down any pesky drug speculation.
Gigi Hadid Blackmail Plot—She's Not Giving In To Them
Gigi was clearly fuming—and we don't blame her—as the Spring Break event was Gigi's first major gig representing her "dream" company Victoria's Secret.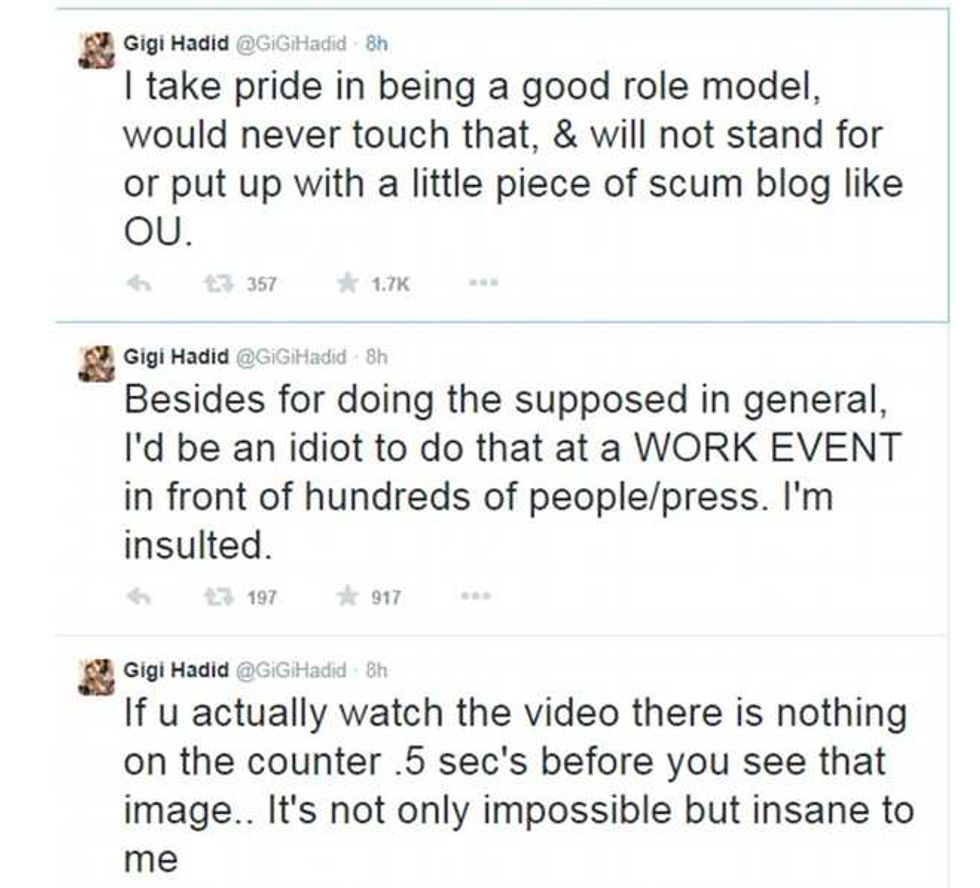 At time of posting, Ocean Up has yet to comment—they have retweeted her retaliation, but not taken down their post.
Check out the video below and tell us what you think!