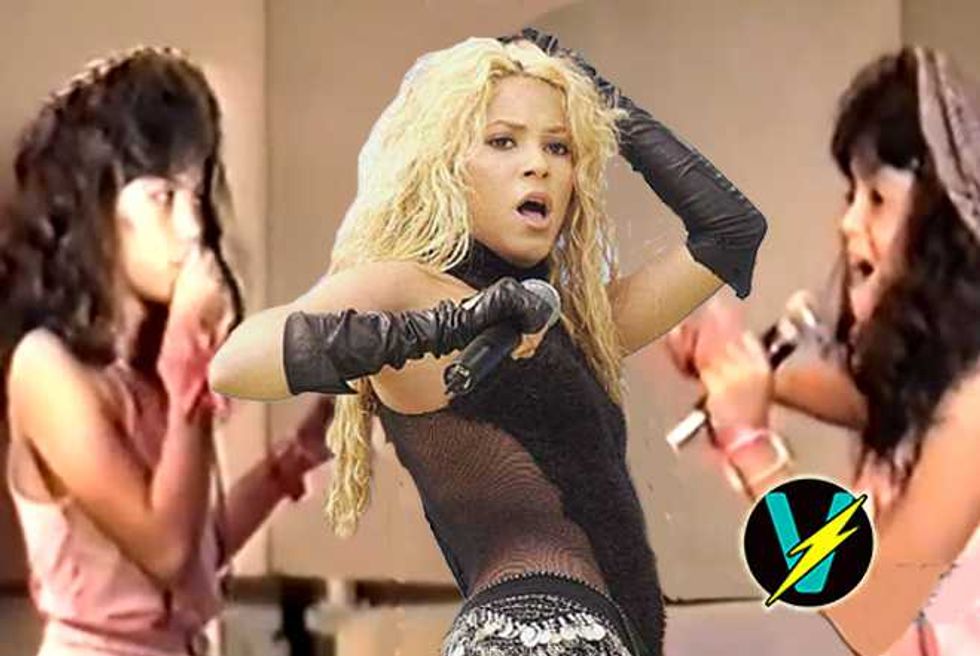 Shakira is the real deal in an age of manufactured, soulless "performers".
Here she is in 1988 when she was just 12 years old, singing and dancing at her school in Barranquilla, Colombia. She has two costume changes, and performs three different songs, finishing up her set with some belly dancing.
"First I would like to thank Social Services for helping all those people in Colombia. I would like to thank them for that and for the invitation to participate in the singing contest," she says.
Adorable!