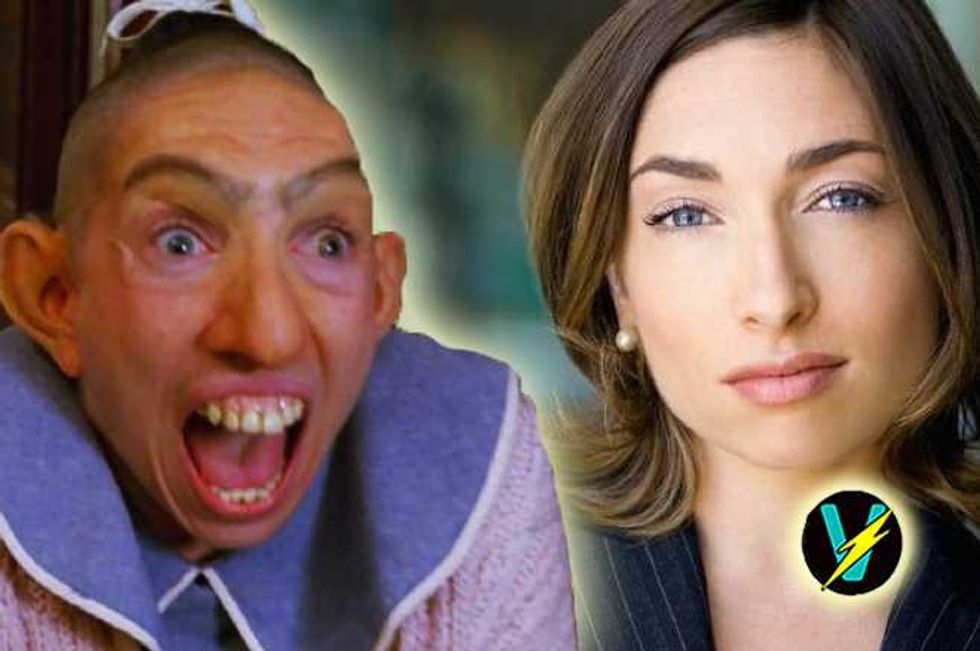 Whoa! Talk about a truly amazing transformation!
Actress Naomi Grossman had to undergo a grueling three-hour makeup session to become American Horror Story's Pepper Pinhead—Popdust has video of her amazing transformation.
As part of Grossman's radical make-over she had to undergo daily head shavings in addition to having a prosthetic nose, brows, ears and hands fitted, fake teeth and wonky eye created.
Meanwhile, sadly, it looks like Pepper's on-camera days have drawn to an end.
As all AHS Freak Show fans know, everyone's very favorite 'pinhead' was shipped off to Briarcliff during the last episode, and it seems she won't be returning….. sniff!
"We didn't see her die [in 'Asylum'] and there's all this gossip next season with aliens and she has a relationship there," Grossman told TooFab.
"[But] I doubt it. I think fans are going to feel really satisfied with her story. I don't think they left a ton of doors open."