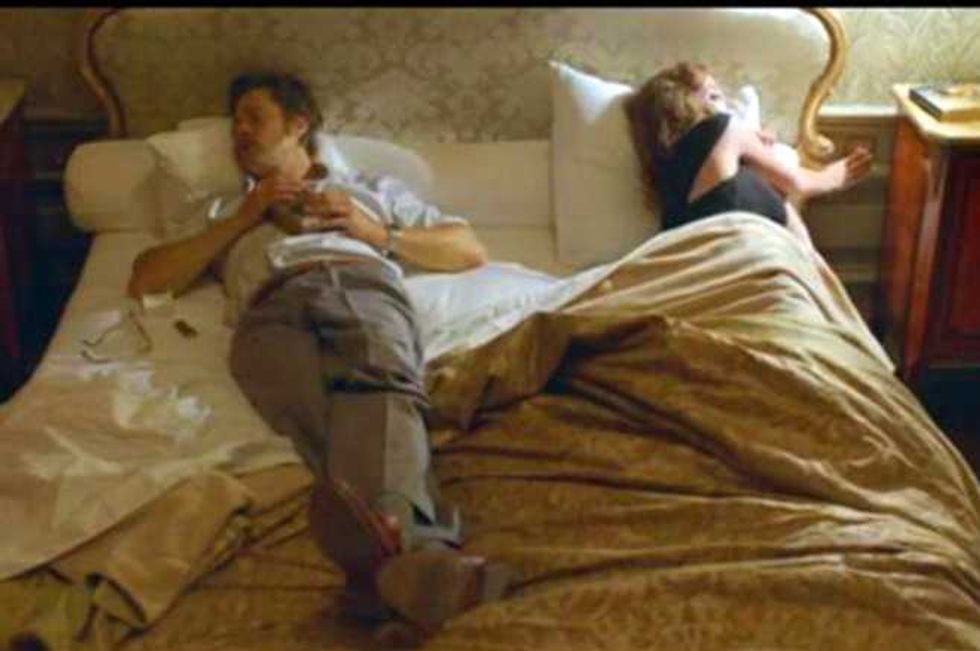 The wait is over: The trailer for Angelina Jolie's new movie with husband Brad Pitt confirms that By The Sea will be a stupefying unintentional comedy on par with Madonna's cinematic fiasco with Guy Ritche. Yay!
Everything about By the Sea, directed by Angie of course, looks absurd, including Brad as a 'writer' named 'Roland' and sporting a mustache like a porn star crossed with a 1940's villain.
Angie's wig looks like something from a yard sale. Why doesn't she want it to look real? Why can't she just dye her hair for the role like other actresses?
I know this is going to be the the most talked about movie since J Lo played a MILF being stalked by her son's high-school buddy, you know the one. It will be a campy treasure to watch again and again, once we can see it free on Netflix.
Rejoice!