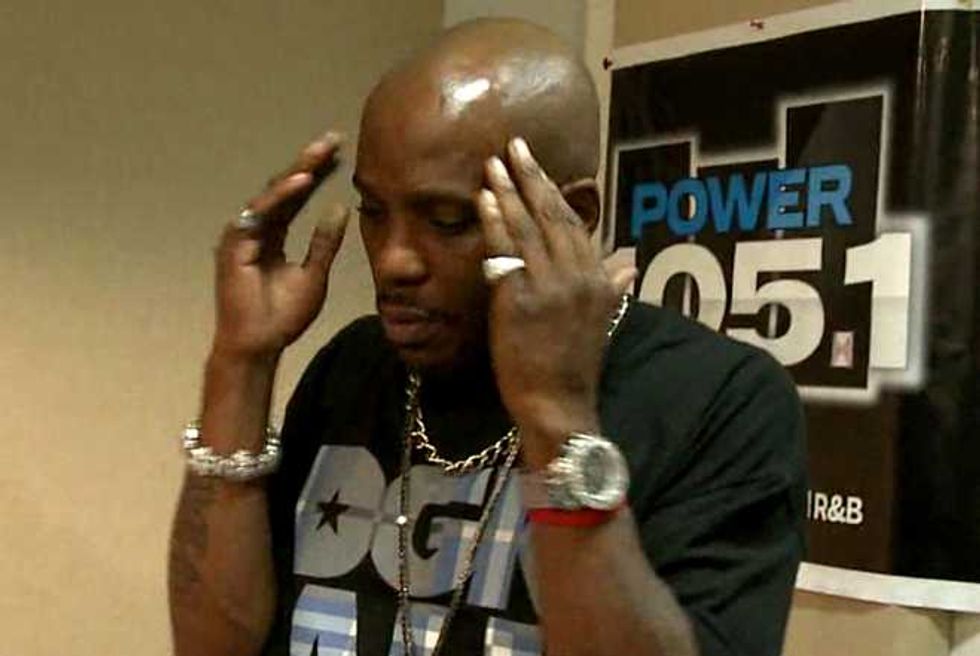 Good things happen when you let DMX rant in front of a camera.
Just last week X went off on Drake and his plan to release a posthumous Aaliyah album, now the rapper has visited Power 105.1 to share his opinions on computers and technology. Would you guess he's against them?
DMX's specific grievances:
On toolbars: "Look at all these things! There's too much stuff. It's scary. I'm my grandmother."
On cursors: "Why does it do a line, then an arrow, then a hand? There's too many things. ... It's confusing."
On the pinwheel of death: "I see [other people] using it, and it in the middle of it, it'll stop, and do the circle. I don't have patience for that. ... I'd break it."
On tech company names: "Computer words are funny. ... Just get a regular word. What is a 'Google'?"
All DMX needs to do now is put his thoughts in essay form, and he could get a sweet gig writing op-eds for the New York Times!