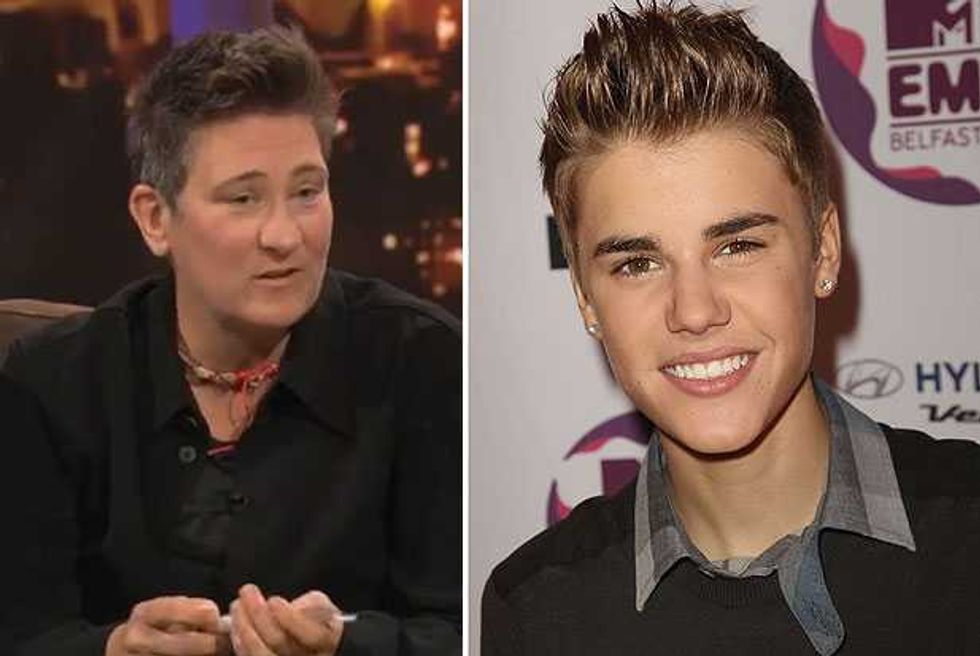 Quick hit, for those of you over-suffused with Drake reviews: Canadian LGBT musician k.d. lang, thanks to one of those "ask a star a non-sequitur question" interview series that you might have seen elsewhere, has spoken out on Justin Bieber: specifically, on his looks. Said the singer:
Well, Justin Bieber looks just like a lesbian, so I'm gonna say: hot as shit!
This is where we should probably remind the world of a few things: 1) Lesbians Who Look Like Justin Bieber is still updating and now has a post-Halloween windfall; 2) Bieber's still in fact underage, so perhaps the world's snark can be recalibrated with that in mind? 3) There isn't much snark in this video, mind. It's all in good fun. You could spend your 5-minute break in so many worse ways!
[Pink Paper via Guardian Music]