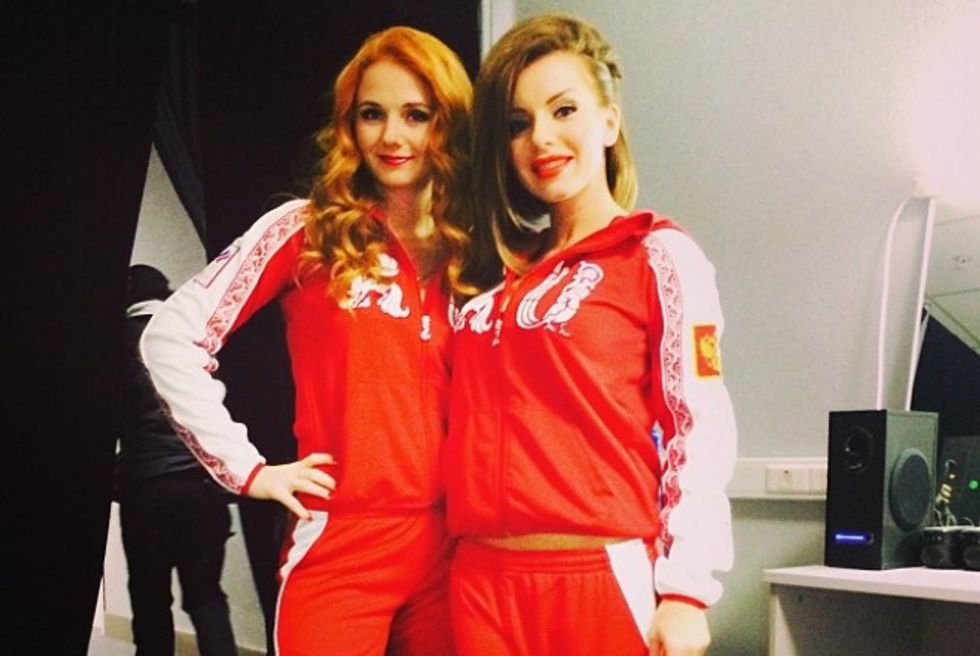 After reuniting for a Japanese Snickers commercial last year, Russian pop duo, t.A.T.U., have just taken their comeback promotions up a notch -- this time by performing at the opening ceremony of the Winter Olympics in Sochi.
Picking the one-time lesbians --who haven't had a hit record in years-- to headline such a prestigious and large-scale event was probably spurred by two reasons: Russia trying to show the world that they're not a bunch of homophobic human rights violators, and secondly, the fact that t.A.T.u. is the only globally recognized modern Russian pop act around today.
Unfortunately, those of you who were hoping to see t.A.T.u. lock lips again like they did back in the good ol' days will be sorely disappointed by their Olympics performance. The pair didn't even perform their famous girl-on-girl anthem, "All The Things She Said," instead opting for the equally-as-awesome but far less iconic follow up hit, "Not Gonna Get Us."
Overall, it was a fun, but relatively uneventful performance. The pair looked the best that they have in years, though, which only makes us more eager to hear some new music instead of the endless renditions of past hits that have kept the two quietly chugging along for the past decade.
Check it out, below.
http://vimeo.com/86199245