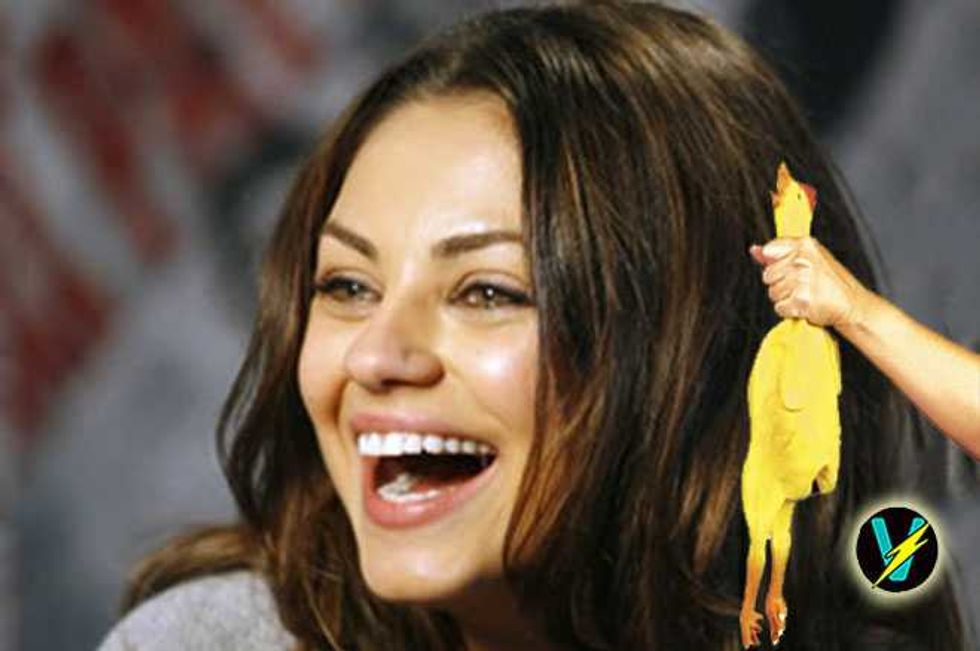 What Mila wants, Mila gets, according to former friend Kristina Karo who claims Mila Kunis  coveted and ultimately confiscated her pet chicken back in the Ukraine some 25 years ago.

Having Doggie stolen made her lose her ability to trust, her sense of security, her sense of fashion....
TMZ reports that Karo has filed a new lawsuit alleging that she and Mila were BFFs back in the first grade, that is until Mila stole Doggie, the chicken.
Kristina alleges in her lawsuit that both she and Mila loved Doggie and would play with the winged beast for hours on end.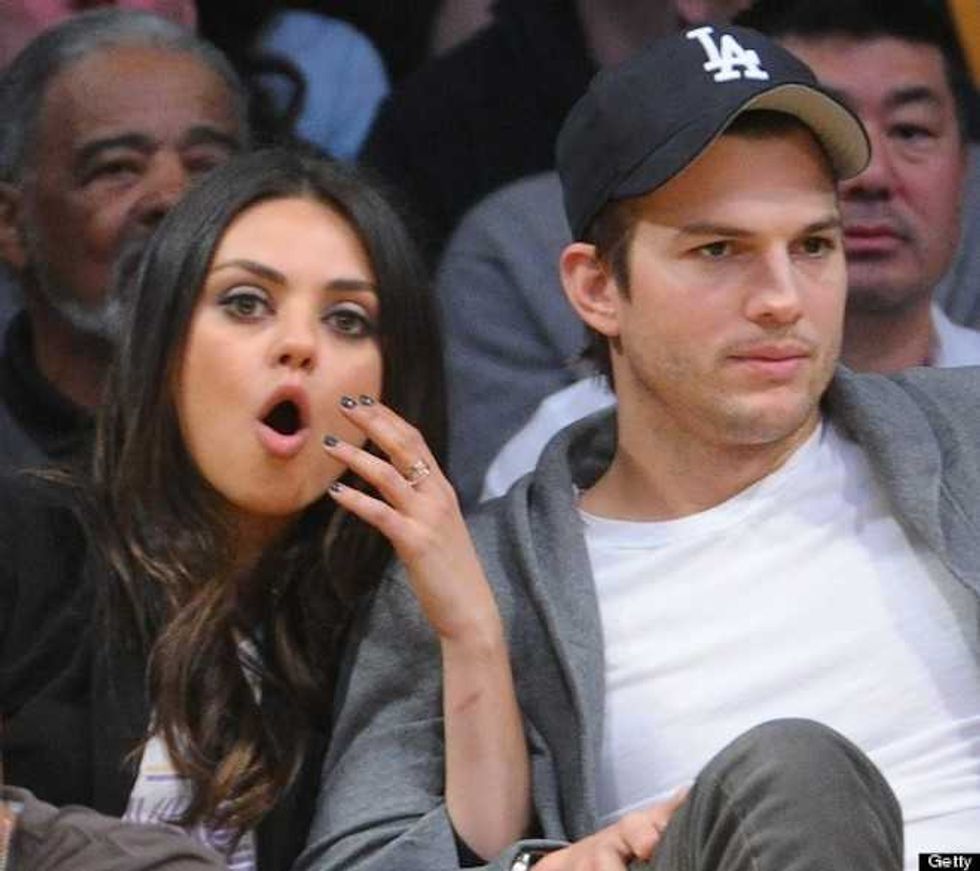 She looks pretty guilty...
Then, one dark day, Doggie went missing, and Kristina claims Mila confessed to the theft, saying,
"Kristina, you can have any other chicken as a pet, you have a whole chicken farm."
Years later Mila was a big star with a hit TV show, and aspiring singer Kristina also moved to L.A. to follow her dreams, but just knowing the chicken thief was in the same city brought her much angst. Kristina was haunted by visions of Doggie being stolen and claims said visions landed her right back on the psychologist's couch.
The lawsuit says that Kristina became an emotional wreck and had to seek outside help and is suing for $5,000, as Mila's callous actions have thwarted her pursuit of the American dream: Fame, riches, and poultry.
Ashton Kutcher has jumped to his beloved's defense and poked some holes in the alleged victim's account, saying:
"Let's just get this clear, you stole a chicken from a 1-month-old child who spoke to you? Not only was she 1-month-old in Ukraine, but was speaking in English in Ukraine. This is the smartest girl I've ever heard of!"
Mila confesses she is "devastated." And though she has not been physically served with court papers, she feels as though she has been emotionally served.