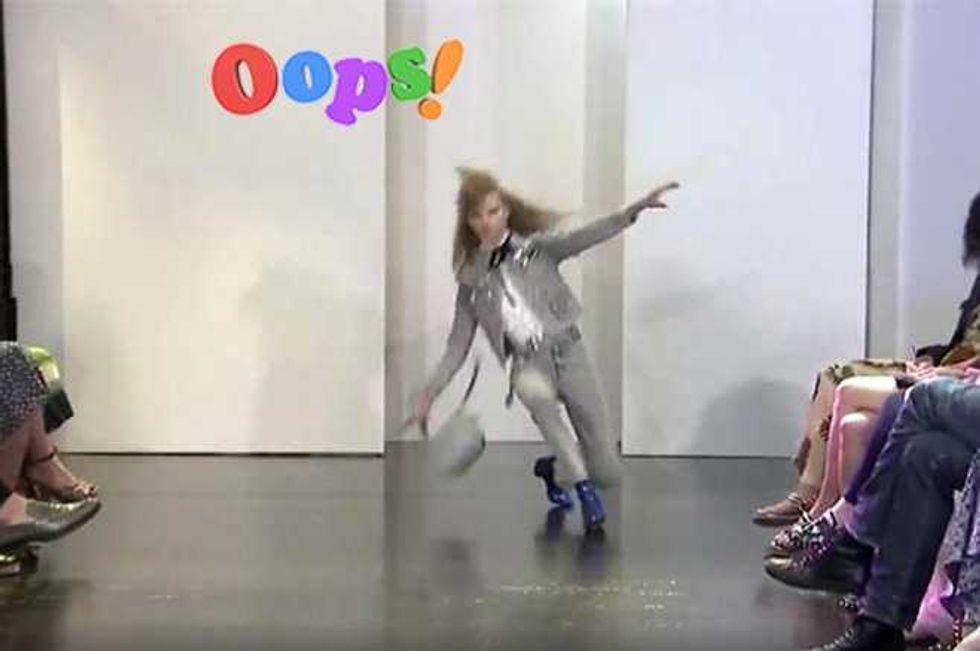 Few things are more entertaining that watching models wipe-out at runway shows, and the Marc Jacobs Resort 2017 collection was a feast of pratfalls.
Perhaps there was something about the floor that caused three models to lose their balance in exactly the same place, but whatever the reason, it was a delight for viewers like me (and you).
The clothes and hair somehow lent themselves especially well to the slapstick effect. So did the models' courageous efforts to get up and continue shakily down the runway.
Their expressions are a perfect mixture of horror and determination.
It's hard to watch just once, isn't it? Falling models are like salted peanuts.
Don't feel bad, models! Even Naomi Campbell famously fell on her ass back in 1993, and look at her now! It was an epic fall that could have broken her neck, but it turned out to be a huge boost to her career.
Fashion is one of life's joy's, and fashion models falling are like Easter eggs (in both senses.)
Thank you ladies, and thank you Marc Jacobs, you always bring it!
Save
Save