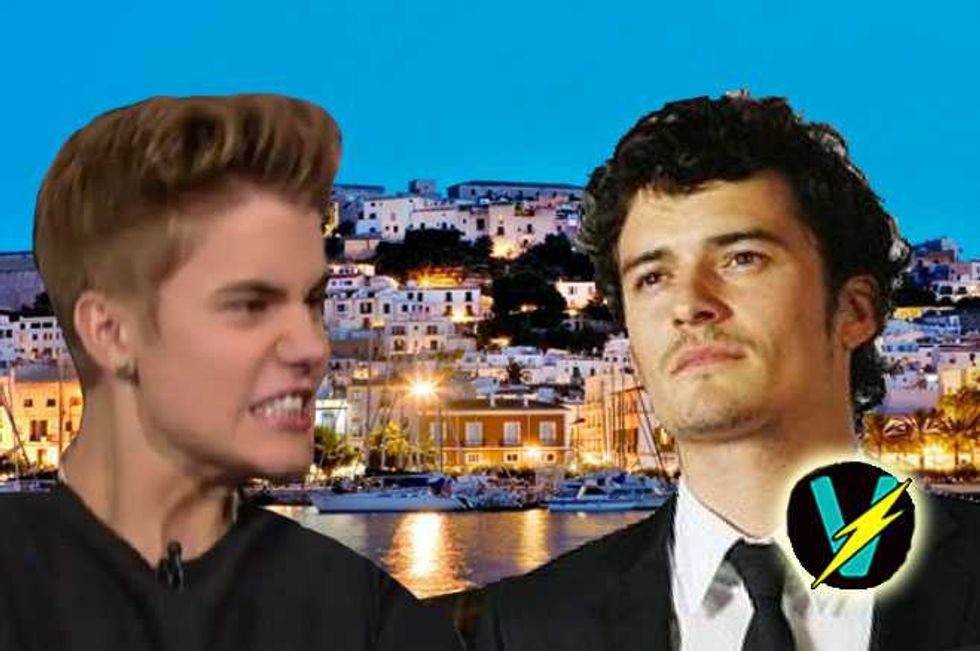 Orlando Bloom and Justin Bieber's beef went VERY VERY public during the early hours of Wednesday morning.
The actor and singer got into a physical fight at Cipriani restaurant in Ibiza—which was caught on camera—and you can watch it right here on Popdust.
In the video you can see Bloom lash out with a right hand shove to the Bieb's face as his bodyguard steps up in an attempt to shield him.
According to TMZ , directly after the blow, Justin screamed "What's up bitch?" before fleeing the restaurant to rapturous applause.
Bad blood has been brewing between the Biebs and the Bloom since 2012 when Justin was spotted getting cozy with Orlando's then-wife, Miranda Kerr at a Victoria's Secret fashion show after party in NYC.
It was ramped up a notch this April when Orlando was snapped hanging out with Selena Gomez.
Meanwhile, he may have fled the scene of the fight, but the Biebs still managed to deliver the last blow—kind of—shortly after their altercation Justin posted a pic of Miranda on Instagram—he's since deleted it.