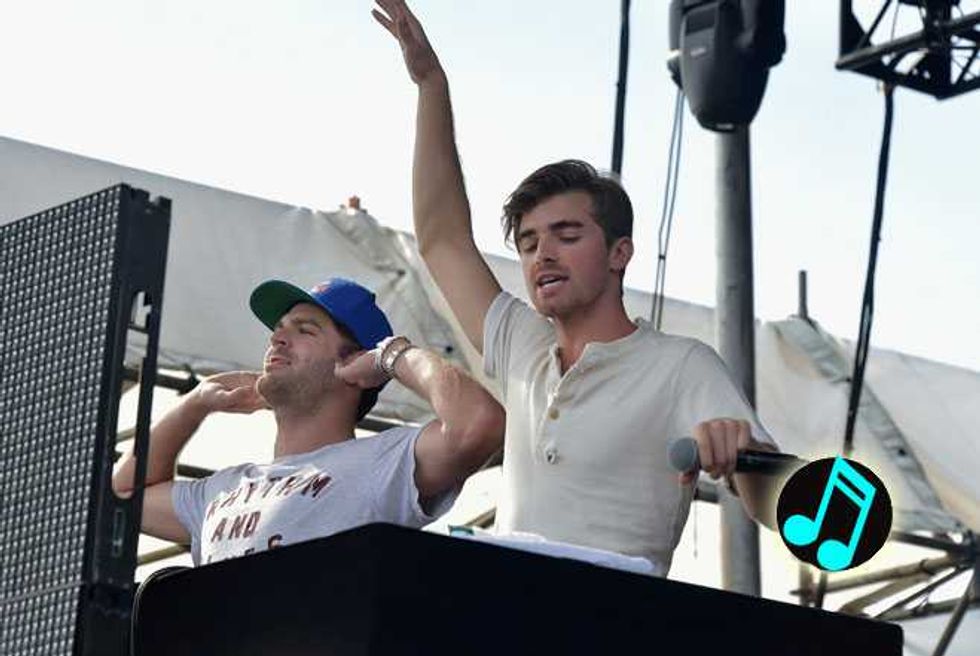 the chainsmokers daya dont let me down lyric video
The latest lyric video from The Chainsmokers and breakout alt-pop singer Daya definitely won't let you down. As each act is currently riding a high of recent Hot 100 success (Roses featuring Rozes and Hide Away, respectively), their new explosive collaboration will certainly light a fire under pop music this year. With friend and longtime collaborator Rory Kramer (the mastermind behind the hazy new clip, too) starring in the lead role, Don't Let Me Down is a vigorous, devastating recount of a breakup and the ashes which remain. Handwritten lyrics splash across the screen, as if they are ripped directly from Daya's diary.
Speaking of Daya, her vocal is sharp and rather cutting. The pain lingers in the air; the music pounds through the veins and the images, too, are especially moving. "I need you right now," the 17-year-old laments. "So, don't let me down, don't let me down. I think I'm losing my mind now..."
Kramer, known as the "professional life liver," has previously worked with Justin Bieber, Avicii, Tori Kelly, Matchbox Twenty and Krewella.
Watch below:
the chainsmokers daya dont let me down lyric video
Grab a copy of Don't Let Me Down now on iTunes.
[PHOTO CREDIT: Theo Wargo/Getty]
Stay tuned for The Chainsmokers & Daya updates. Be sure to follow @Popdust and @JasonTheScott on Twitter!
the chainsmokers daya dont let me down lyric video