The video is full of overalls and neon-colors.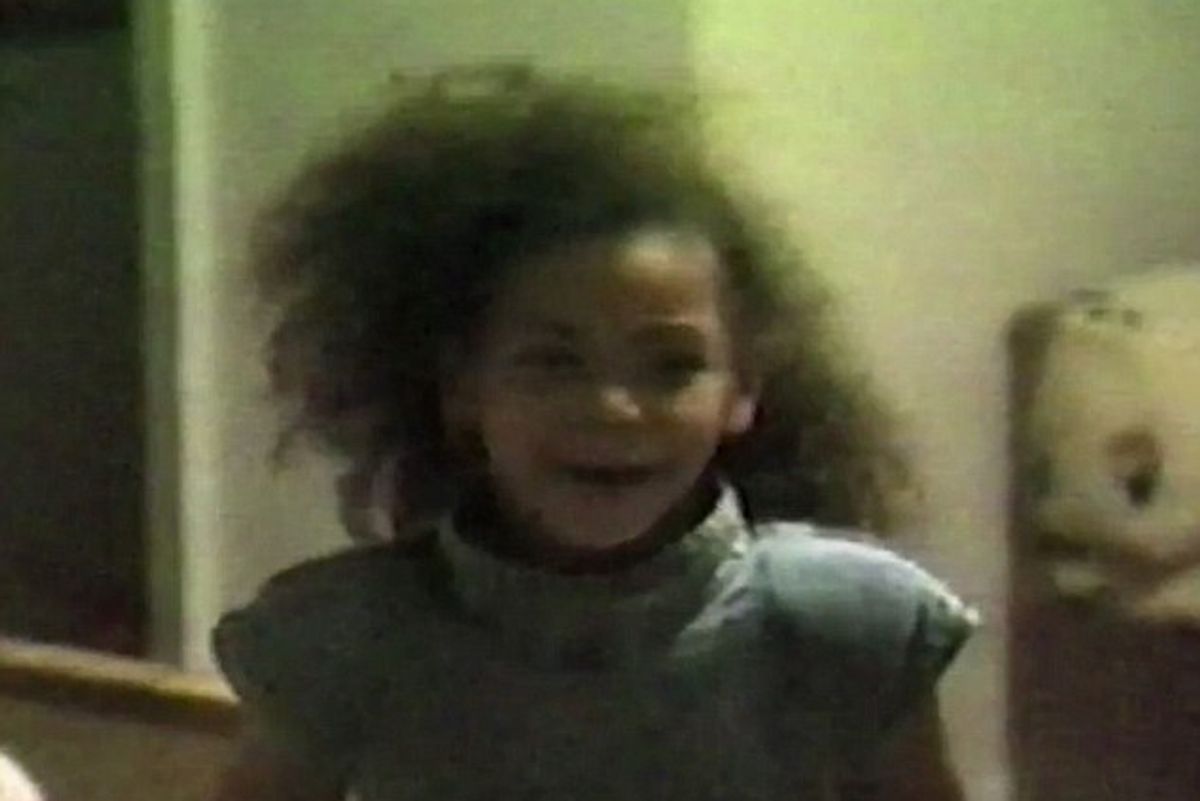 Beyoncé was always meant to be a star. The fact is readily apparent in every vintage clip of the super-diva performing as a youngster. A new clip of Queen Bey at 10-years-old has just surfaced on the web. In it, Beyoncé directs the camera man like a pro, dances around, and practices what would soon become her iconic smoldering glare. The footage is from the rehearsals and performances of the girl group Girls Tyme, the precursor to Destiny's Child.
In the video, Beyoncé's childhood look is quintessentially early 90s, full of oversized overalls and neon colors. It's jarring to see the singer rocking her natural dark-brown tresses, because, since the age of 16, the singer has rarely steered away from her signature dyed blonde locks.
Managed by her father, Girls Tyme was Beyoncé's first ill-fated attempt at making it big in the music industry. The singer continually references the disappointment she and her friends felt when they competed on Star Search and lost. She used the failure as the intro to "Bow Down", illustrating that, sometimes, even the best of the best fail.

Well, Beyoncé and her friends regrouped, renamed themselves Destiny's Child, and, well, the rest is history.
Want to see more from this opaque period of Beyoncé's life? Over two hours of never-seen-before footage of Girls Tyme is being auctioned by Ted Owen & Co. The footage is expected to go for over 3 million pounds.