WATCH—Carrie Underwood, Miranda Lambert Do 'Somethin' Bad' At Billboard Music Awards
You'd be hard pressed to find better live performers than Carrie Underwood and Miranda Lambert. As country music ambassadors, the format's two leading ladies came together for one explosive, Thelma & Louise-inspired showstopper at this year's Billboard Music Awards. As history proves, it's been quite awhile since two country females joined forces to show the "bros" who's boss.
"Somethin' Bad," a rock-blues hybrid, was co-written by Chris DeStefano (Underwood's "Good Girl," Rascal Flatts' "Rewind"), Brett James (Underwood's "Jesus Take The Wheel" and "Cowboy Casanova") and Priscilla Renea (Rihanna's "California King Bed"). Just like Susan Sarandon and Geena Davis' roles in the classic 1991 film, Underwood and Lambert go on a rampage down to New Orleans, blazing a path of destruction and mayhem. "Drinks keep comin', throw my head back laughin'," the two divas croon, with a sinister undertone.
"'Bout to tear it up down in New Orleans just like the real-life Thelma & Louise. If the cops catch up, they're gonna call it a kidnappin'. Got a real good feelin' somethin' bad about to happen," Lambert belts at one point. If there were ever a song destined to become a radio and sales smash, this is most certainly it.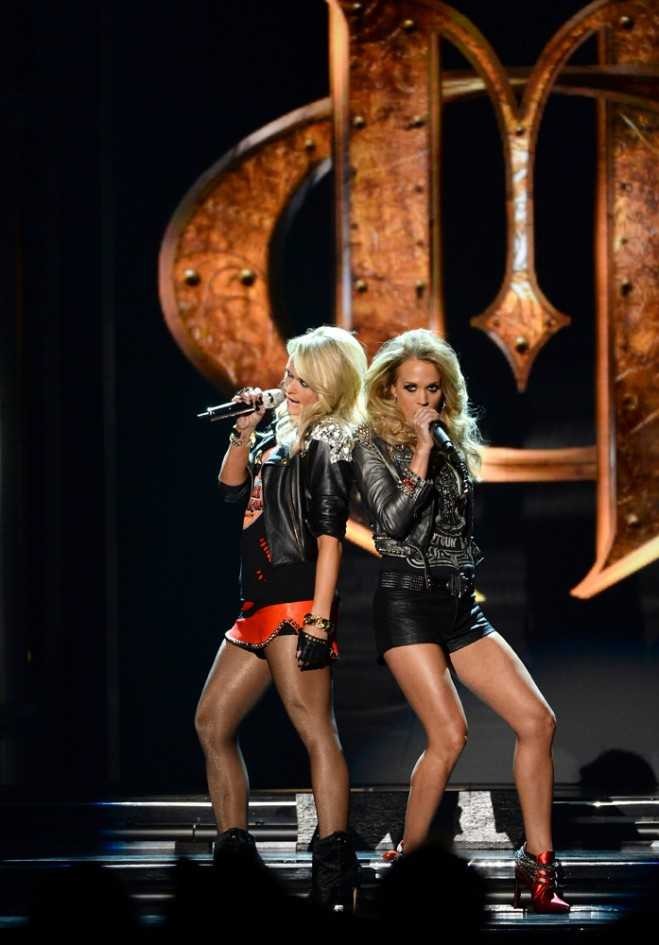 The song is rumored to be the second single from Lambert's upcoming Platinum record, out June 3. Lambert previously said of the song, via Associated Press, "Singing with Carrie really pushes me. It's been too long since two girls in our genre have come together like that, especially on a song that's kind of in your face."
She had also teased what she hopes for the video's treatment. "I'm hoping she'll come to the dark side and blow something up or set something on fire in the video," she teased. "Two girls, from Texas and Oklahoma, that are living their dream right now. We're really rocking in country music. If you're sitting on the front row, you might want to scoot back."
And that's most certainly what the front row did at tonight's three-hour awards show, live from Las Vegas' MGM Grand Garden Arena.
Don't forget to grab a copy of "Somethin' Bad" on iTunes now!
Check it out now: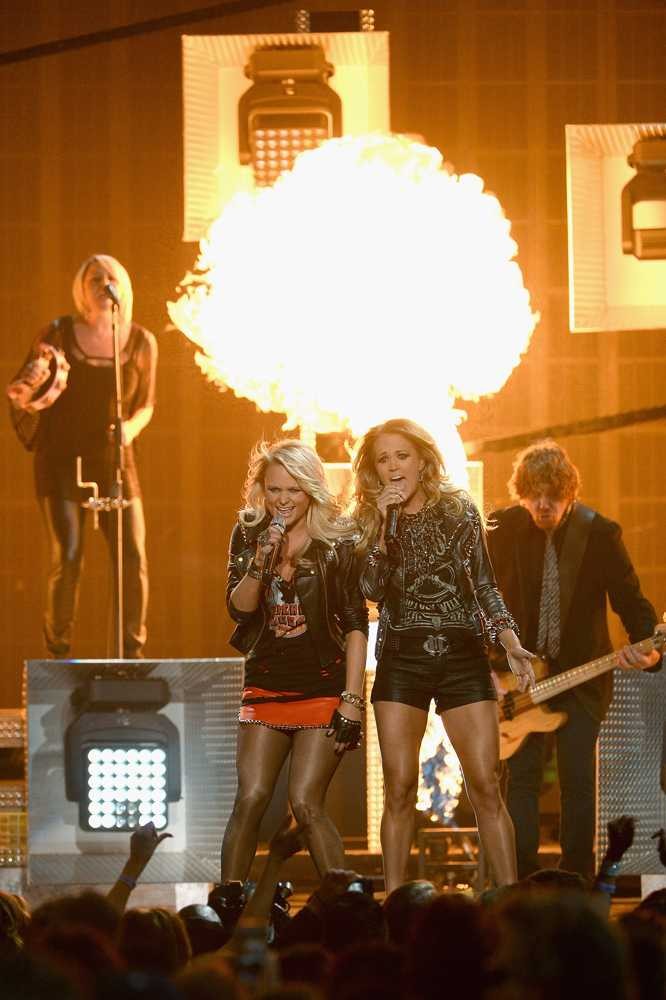 For more Carrie Underwood and Miranda Lambert updates, stay tuned to Popdust.com and follow @Popdust on Twitter!
For all things entertainment, feel free to follow JasonTheScott.