MUSIC
MUSIC | Katie Crutchfield's fourth project is the honest, perfectly imperfect, and simply brilliant
With the release of Lorde's Melodrama in June, we should have known this was going to definitely be the summer of the female vocalists.
What has appropriately followed suit is new music from women across the map. Among these is Katie Crutchfield who returns with another chapter in her Waxahatchee book, which began in 2011. After an attempt at playing with her sister Allison in a little punk band called P.S. Eliot, Katie instead started her own D.I.Y. project, entitled after the name of a lake close to her parents' house in Alabama. Waxahatchee was born out of a broken heart and some time needed to reflect and recoup, which compiled into her debut American Weekend by 2012.
Over the past five years, Waxahatchee has become synonymous with confessional, lo-fi tracks that entice a listener as much as they break their heart. They have always been moody and they have explored different ways of doing so with each record. With 2015's Ivy Tripp, listeners thought they had heard the most intimate corners of Crutchfield's mind. It was quiet, it was held back, and it was a project she worked on in a house in Long Island almost exclusively with then boyfriend and live drummer Keith Spencer. However, Crutchfield admitted that she held back on the record, hiding a little from everyone, including herself.
Out in the Storm rectifies all of those secrets and has Crutchfield owning her voice, her sound, and her emotions in a way we've never heard before. And when you hear it, you will instantly love it, and likely even relate to it.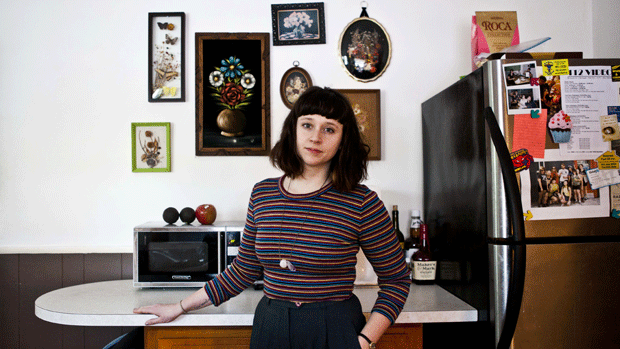 From the first angry, striking guitar chords on the opening track "Never Been Wrong" (also a single from the album), Crutchfield's voice is more powerful than we've ever heard before as she owns having taken part in a bad relationship but being able to break free from it now. It's courageous and so, so strong in a way Crutchfield has undeniably always had within her but only felt ready to release now. She's authoritative in calling someone out on their faults, just like she is in mentioning her own.

This powerful hold over the album is a trademark throughout. It's also a place for powerful women to shine in general. Sleater-Kinney's Katie Harkin lends her talents on guitar throughout the album. This combination of strong women make tell-off, confessional tracks feel like the new, feminist take on the messages behind "We're Not Gonna Take It."
In its entirety, Out in the Storm is a truly, flawless delight. It would be difficult to pull out tracks that are favorites without some feeling left out. Other single "Silver" is another claim to taking back your rights. It's also the inspiration for the album's title. Crutchfield sings, "I went out in a storm and I'm never returning," which feels like her moment of revelation. Combined with some killer guitar riffs, prepare to crank this jam and jump up and down on your bed with your girlfriends, Crutchfield has also stated that writing the album took her back to being a teenager, that sort of fearlessness where she can openly speaking her mind. Whatever it is, it works.
"Sparks Fly" is another anthem for embracing the parts of you that make you exactly who you are. "I'm a live wire, electrified," Crutchfield sings in the chorus as she notes adventures in traveling and realizing, even in times when she's felt down, she's never really been alone. She's letting go, and appropriately, the song allows her room to declare all of this before growing and crashing like waves after she's had her say. It's reminiscent, but it isn't sad.

Even in places where it wanders musically, trying out various sounds like on the ballad turned rock anthem "Recite Remorse," it occupies your attention. This is mainly due to Crutchfield's work as a lyricist. She had undoubtedly put the work in here to be vulnerable, to admit to her faults and to mistakes she's made. But instead of hiding from them, she wants us to understand what happened. In the world of femme-power rock, "A Little More" also might feel lost, but because of, again, its ability to show there isn't always all bad in something not exactly perfect (its depiction of losing your reality in the middle of a love affair is remarkable) matches it up to the rest of the diaristic tone Out in the Storm explores.
In short: this album is not good, it's beyond that.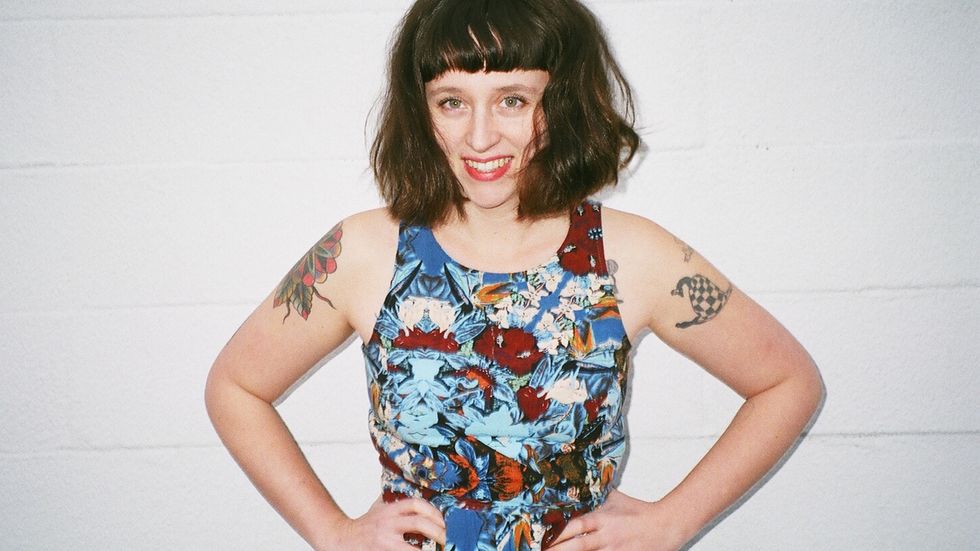 The album is defiant, female rock music in its most powerful form. It may have taken Crutchfield four tries to get to the place where she wants to be with her music, but the journey was well worth the weight. Out in the Storm is the underground equivalent to Melodrama, an honest depiction and declaration of women's feelings and desire to be heard and understood in the world. However, I have a feeling once word gets out, it won't be considered lesser known for very long — nor, frankly, should it be.

Out in the Storm is out July 14 on Merge Records.
---
Rachel A.G. Gilman is a writer, a radio producer, and probably the girl wearing the Kinks shirt. Follow her on Twitter.
Related Articles Around the Web